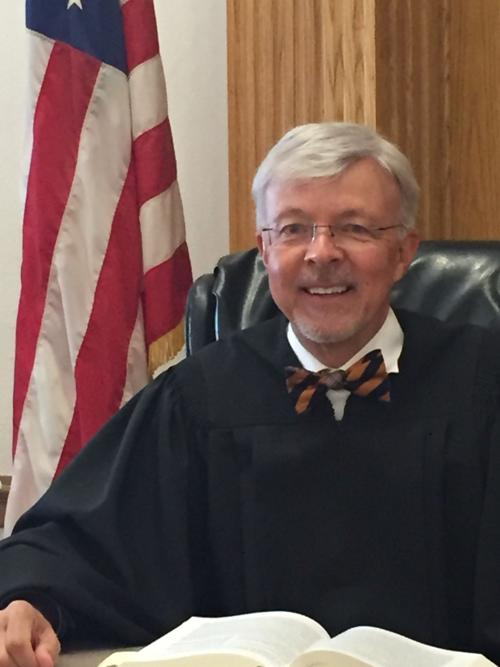 After the announcement of a local judge's resignation, a Rutherford County newspaper published an article saying he and another woman are being investigated by state authorities.
On Nov. 8, Chief Judge Randy Pool turned in a resignation letter effective that day without giving any reason for his departure. Pool served almost 20 years as a judge for District 29A in McDowell and Rutherford counties.
"I have never been so blessed and I ask God's blessings will continue on you," part of the letter said. "Thanks for making our workplace like family and our friendship forever."
However, on Monday, The Daily Courier, a Rutherford County newspaper, published an article detailing an alleged relationship with a Marion woman and an indictment against that same woman.
The article states that on Nov. 12 Jennifer Tierce, 36, of Marion, was indicted for extortion after she and Pool were "engaged in sexting over recent months. Both exchanged sexually explicit language and photographs, including Pool sending Tierce a photo of his genitals." The article states that Tierce provided the Daily Courier with text messages and sexual photographs exchanged between the two, and that once she asked for money from him, the relationship soured, prompting an investigation and the indictment.
The McDowell News attempted to retrieve the indictments from the courthouse on Monday, but court officials said they would not be released to the public until the Nov. 24. District Attorney Ted Bell would not confirm or deny the indictment, but said that information would be available on Monday.
The McDowell News contacted Tierce. She referred a reporter to her attorney, Andrew LeBreche. Phone calls to his office and cellphone were not returned by publication of this article. Tierce did however post this message to The McDowell News Facebook page on Monday:
"If anyone has any questions, they are more than welcome to message me instead of trying to run my name into the ground to anyone who will listen. Those who really know me know better. And there are MANY more victims, not just me. I'm just the only one they're trying to charge with anything. I'm also the only one who wasn't too scared to be the first to step forward. But will all come out in the wash, as they say."
Phone calls to Pool have not been returned.
Chris Mears with the North Carolina Judicial Branch told The McDowell News on Monday, "Under state law, all complaints and investigations are confidential and therefore we cannot comment on or confirm the existence of any complaints or investigations."
Be the first to know
Get local news delivered to your inbox!