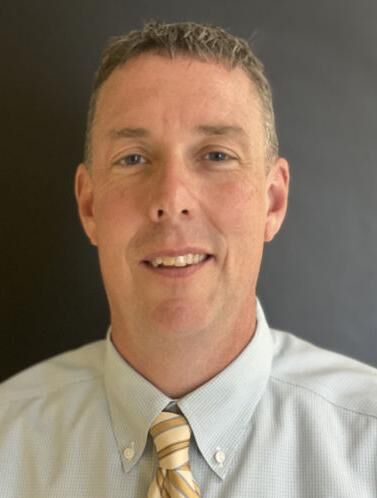 McDowell Technical Community College welcomed visitors from the Southern Association of Colleges and Schools, Commission on Colleges (SACSCOC) for a reaffirmation visit in a rather unusual way last week. Due to ongoing concerns about COVID-19 and the safety and health of reviewers, the entire three-day visit was held virtually via Zoom.
Because the work of the SACSCOC must go on regardless of the pandemic, SACSCOC officials notified the college a few weeks ago that they would conduct all of their interviews for the reaffirmation of accreditation, individual and group, via the virtual platform, rather than coming on campus for the interviews.
There were several challenges for McDowell Tech officials who were responsible for coordinating the review, especially Ladelle Harmon, Director of Institutional Effectiveness, and Elmer Macopson, Director of Technology. Harmon did a virtual campus tour for the group so that they could get to know the campus in this unconventional way, and Macopson had to make sure that there were no major internet glitches that would prevent folks across campus from logging into their individual and group meetings at the same time. Harmon coordinated sending out multiple links for different interviews on the Zoom platform.
Fortunately, the visit went very smoothly and the SACSCOC visitors/reviewers were complimentary of McDowell Tech's preparation and work that had been done to make sure the college is in compliance with all of the standards of the SACSCOC. Dr. Beverly Watts and a large group of team members worked long and hard on the college's Quality Enhancement Plan (QEP) which will guide the college over the next few years, focusing on Registration, Orientation, Advising, Retention and Referral.
Although several folks had leadership roles, most of the faculty and staff played some role, large or small, in preparing the QEP, preparing compliance documents and preparing for the reaffirmation visit. Ryan Garrison, Interim President, bragged on employees right after the visit: "I am super proud and excited to share with you that our SACSCOC virtual visit was a huge success! The team who evaluated us has informed me that they have zero recommendations. This is a result of the amazing, collaborative work of each and every one of you."
While the On-Site Review Committee wrote a report with no recommendations following the visit, there will be no official decision on the college's reaffirmation until June, 2021 when the SACSCOC Board of Trustees meet to vote on the reaffirmation of accreditation for McDowell Tech and a number of other colleges who are scheduled for review this year.
"We are moving in a positive direction to support our students, and I look forward to seeing our institution grow," said Garrison. "I am proud to be a part of this institution and the work we are doing."
Get local news delivered to your inbox!
Subscribe to our Daily Headlines newsletter.