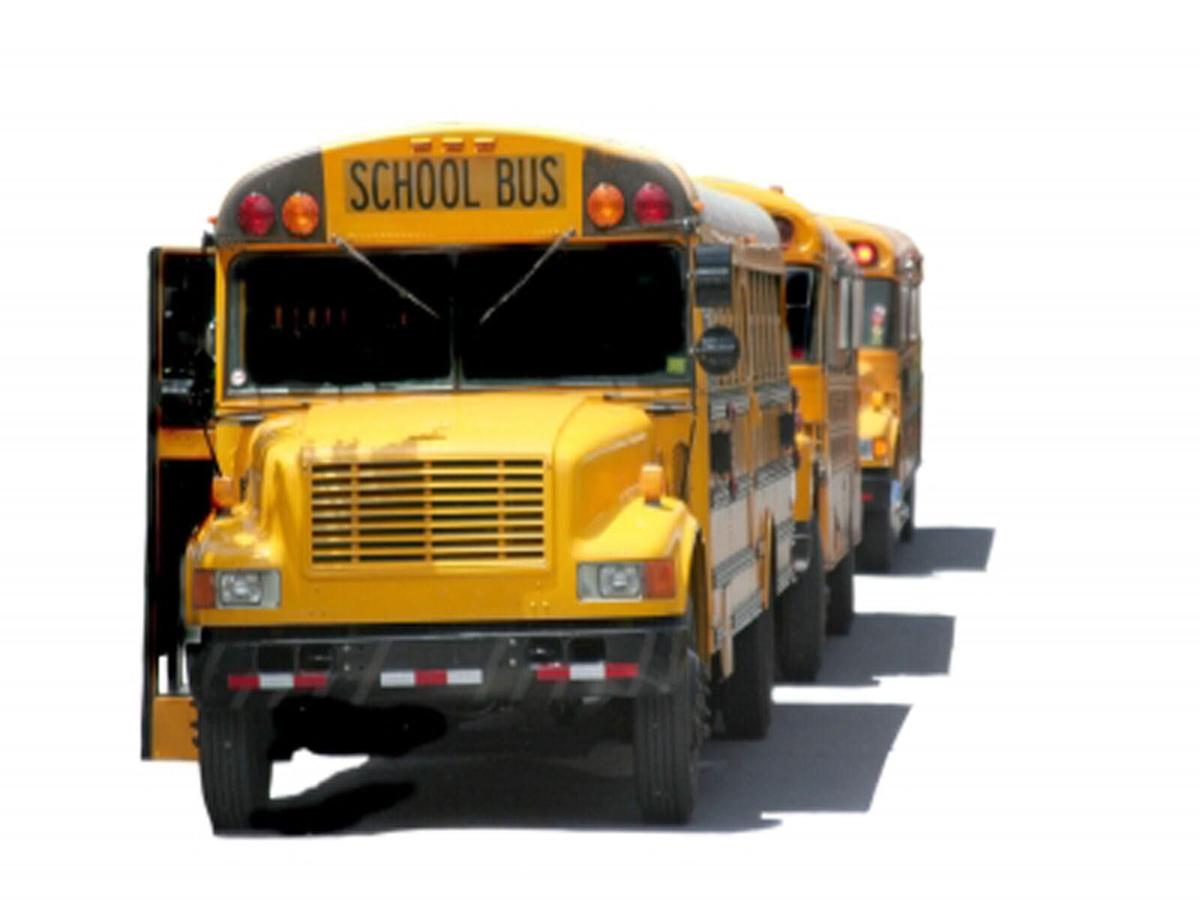 If you are a parent of a McDowell County middle or high school student, most likely you have received several calls in the afternoons announcing school buses are running an hour or more behind. And if you are a parent with one of those students on the bus, you certainly are aware of the longer route times.
Superintendent Mark Garrett told The McDowell News recently that school districts across North Carolina and the nation are experiencing bus driver shortages.
"We are able to cover the elementary routes with our instructional assistants, but this is not the case for the secondary routes," he said. "Things were tight before the pandemic hit but have been much worse since. The same is true with finding enough substitute teachers. I believe our retired community is much more cautious taking on these part-time jobs with COVID-19 concerns lingering, which is understandable."
Transportation Director Will Thomas said his department needs at least eight drivers to address the shortage at McDowell High School.
"Bus drivers at MHS are operating double runs to cover the shortage, which causes the later route times," said Thomas.
The district operates 64 school buses transporting 2,404 students over 3,996 miles each. Thirty-two buses are stationed at McDowell High School, and also provide transportation to students East McDowell Middle, West McDowell Middle, McDowell Early College, Foothills Community School and McDowell Academy for Innovation.
"Fortunately, this type of shortage is not currently experienced at our elementary schools, due to help from instructional assistants with bus licenses. We are working to process current applications and set up candidates to attend bus driver training," Thomas added.
At the September meeting of the McDowell County Board of Education, Assistant Superintendent Brian Oliver addressed the issue of the shortage and recommended an increase in wages for bus drivers.
Oliver's proposal was to raise the starting salary for someone with no experience from $14.28 an hour to $15.28 an hour. Those with one year of experience will continue to make $15.79 an hour. Three years' experience is $16.30 an hour. The board voted unanimously to increase the starting salary effective immediately.
"I think it is a step in the right direction," Oliver said, adding there is also a shortage of cafeteria workers.
To learn more about becoming a bus driver, contact McDowell County Schools' Transportation Department at 652-7610.
● The board voted to affirm the current mask policy for staff, visitors and students at McDowell County Schools. By law, the school board is required to vote on the matter each month. They have also added the agenda item to their mid-month work sessions.
● Garrett gave an update on COVID-19 in the county and in McDowell County Schools. A parent guide to COVID-19 protocols has been released to the schools. School board member Brian Piercy said he has been fielding a lot of calls from parents regarding information coming from the schools, and that the schools are not being consistent in their protocols of quarantining. To find out the latest COVID-19 numbers in MCS, visit www.mcdowell.k12.nc.us.
● Garrett announced to the board on Monday the North Carolina Department of Health and Human Services is offering school districts the opportunity to provide testing at the schools with no cost to the district. The state will offer up to $650,000 to the district based on its size and population. Garrett said he spoke with the Polk County Schools district and they are having great success with the program. Parent permission is required. More information will be released about the program as it becomes available.
● Garrett's contract of employment as superintendent of McDowell County Schools was extended another four years until June 30, 2025, by a unanimous vote from the board.
● Jackson Dowdle and Dawson Bartlett spoke to the school board on Monday about the recent success of the MHS Fishing Team and competing in state and national competitions. Bartlett, Dowdle and Cole Weaver were recognized for their participation.
● Rodney Wheeler, assistant principal at McDowell High School, received a McDowell Technical Community College for Outstanding Alumni award.
● Executive Director of Coperning Memorial YMCA Toby Bramblett gave the board an update on the partnership with the schools on after-school programs. Full-time site director positions are open at all the elementary schools, which include benefits.
● The board voted to approve the MCS Improvement Plan for School Mental Health. A presentation on the plan was heard in the August meeting.