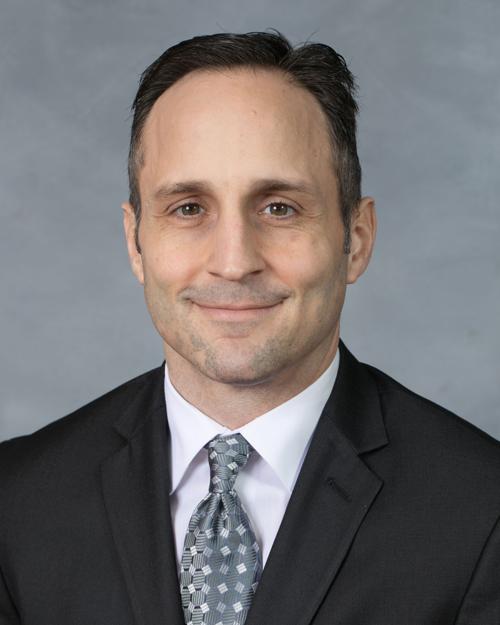 Local leaders are applauding recent legislation in the N.C. General Assembly designed to help close the digital divide in North Carolina and connect more of the state's residents in rural places like McDowell to critical 21st century communications infrastructure.
HB 431 FIBER NC Act (Foster Infrastructure for Broadband Expansion and Resources in North Carolina) encourages the creation of public-private partnerships to bring better broadband access to more areas of the state. The legislation would broaden the authority of local governments to enter arrangements in which they lease fiber and other broadband assets to Internet service providers, who would then provide retail service to customers, according to a news release.
N.C. Rep. Josh Dobson, R-McDowell, is one of the primary sponsors of this act. The others are Reps. David Lewis, R-Harnett; John Szoka, R-Cumberland; and Kevin Corbin, R-Macon.
Local officials said they appreciate this bill and how it could improve broadband here in McDowell.
"McDowell County has worked with community partners such as the Chamber of Commerce and the McDowell Economic Development Association to identify funding and resources that can help extend broadband throughout the county," said County Manager Ashley Wooten. "Since local governments in North Carolina are limited in their ability to assist with broadband deployment, many of the efforts so far have relied on cooperation of willing private providers. The legislation proposed by Rep. Dobson is one possible solution to the broadband deficit that exists in several parts of McDowell County."
"Increasingly, broadband and the speed of the Internet and the availability of the Internet is a priority for economic development projects," said Chuck Abernathy, executive director of the McDowell Economic Development Association. "We are blessed with good coverage in places, especially along the interstate. The availability and the speed of broadband in rural areas is significant and increasing. This legislation which allows cooperation between private entities and governments is really going to helpful."
Both the N.C. Association of County Commissioners (NCACC) and the N.C. League of Municipalities (NCLM) said these lawmakers should be commended to taking the lead on this important issue.
"We cannot thank these legislators enough for making this a priority and embracing the use of public-private partnerships to close the digital divide," said Kevin Austin, NCACC president-elect and a Yadkin County commissioner. "This year, our members voted to make broadband expansion the top legislative priority for our Association. While North Carolina may have great Internet access in some places, for many counties, especially in the rural parts of our state, students, businesses, and residents can't connect. We need to close these gaps to reach our state's full economic potential."
NCLM President and Jacksonville Mayor Pro Tem Michael Lazzara also noted how crucial high-speed Internet is to the success of local economies.
"Our towns must have great internet service to retain existing businesses and recruit new businesses. Without it, they are being condemned to second-rate economic status," Lazzara said.
Both Austin and Lazzara point out that the FIBER NC Act would free up more public and private partners to enter into broadband-related arrangements that made the most sense for each.
The FIBER NC Act would create clear authority for counties and municipalities to build and lease broadband infrastructure. It would also remove restrictive leasing language and allow for long-term leases of this infrastructure, institute a process for soliciting leasing bids from private internet service providers, and apply the existing public-private partnership statute to broadband P3 projects, according to the news release.
The bill also requires a series of best practices that local governments must follow prior to making these investments and entering into a lease agreement, a provision designed to protect local taxpayers.
The legislation does not allow local governments to operate Internet networks as retail service providers.
The memberships of both NCACC and NCLM adopted as legislative priorities the approval of state policies encouraging broadband expansion in unserved and underserved areas of the state, with NCLM's goal specifically calling for better enabling of public-private partnerships.
The North Carolina Association of County Commissioners (NCACC) is the official voice of all 100 counties on issues being considered by the General Assembly, Congress and federal and state agencies. The Association provides expertise to counties in the areas of advocacy, research, risk management and education and leadership training.
The North Carolina League of Municipalities is a member-driven organization representing the interests of cities and towns in the state. Through their collective efforts, League member cities and towns better serve their residents and improve quality of life. For more than 100 years, the League has been a voice for cities and towns working for a better North Carolina, according to the news release.
Here is a question-and-answer summary of the broadband public-private partnerships.
How do these partnerships work exactly?
Typically, the local government leases either existing assets – like existing underground fiber used to run stop lights or 911 centers, utility poles or access to water towers – or invests in new assets that are leased to the private internet service provider. Those private ISPs then operate the networks and run the retail service.
Would this legislation allow local governments to run networks and act as a retail provider of internet service?
Why can't the private sector alone meet these needs and fill these gaps in access?
For the big telecommunications companies, the business case is difficult to make. Just last spring, CenturyLink's CFO, in comments to investors, indicated that most of its non-government subsidized investment would flow to urban areas. Meanwhile, most of the federal tax dollars flowing through the large providers for rural investment are spent delivering speeds that are largely obsolete as soon as they arrive. For these companies, shareholder value is found in competing for customers in densely populated areas.
So who are these potential private partners?
This bill would allow any willing provider to respond to a local RFP including larger providers. There are also a number of smaller ISPs operating in North Carolina, some of them home-grown, creating jobs and helping meet people's residential and business internet needs. Some of them are already embracing the public-private partnership model, but only by jumping through significant regulatory hoops. This legislation would broaden local government authority so that all partners – public, private and non-profit – could join together in arrangements that make the most sense for each. It is important to note that most of these smaller companies do not have large amounts of capital to invest. Local governments have the ability to borrow money cheaply and over long horizons, bringing to the table a significant financial tool.
But how would all local governments and their citizens benefit? Aren't there some that couldn't afford to make these types of investments?
You're right. There are some that do not have the financial wherewithal alone to make the investments required of these public-private partnerships. But under current law, they also cannot receive grants to make these types of investments. Meanwhile, a number of entities at the state and federal level could make such grants available to rural towns and rural areas if the law were changed. Even for those local governments where grant funding would not make these arrangements feasible, simply freeing up other local government, cooperative and non-profit partners to enter into these arrangements would likely benefit many of their residents through better service.
How are taxpayers protected in these arrangements?
This legislation takes seriously concerns over ensuring that taxpayers aren't footing the bill for investments that never yield a return. It institutes a series of reviews and best practices that local governments must follow before making these investments and entering into a lease agreement.