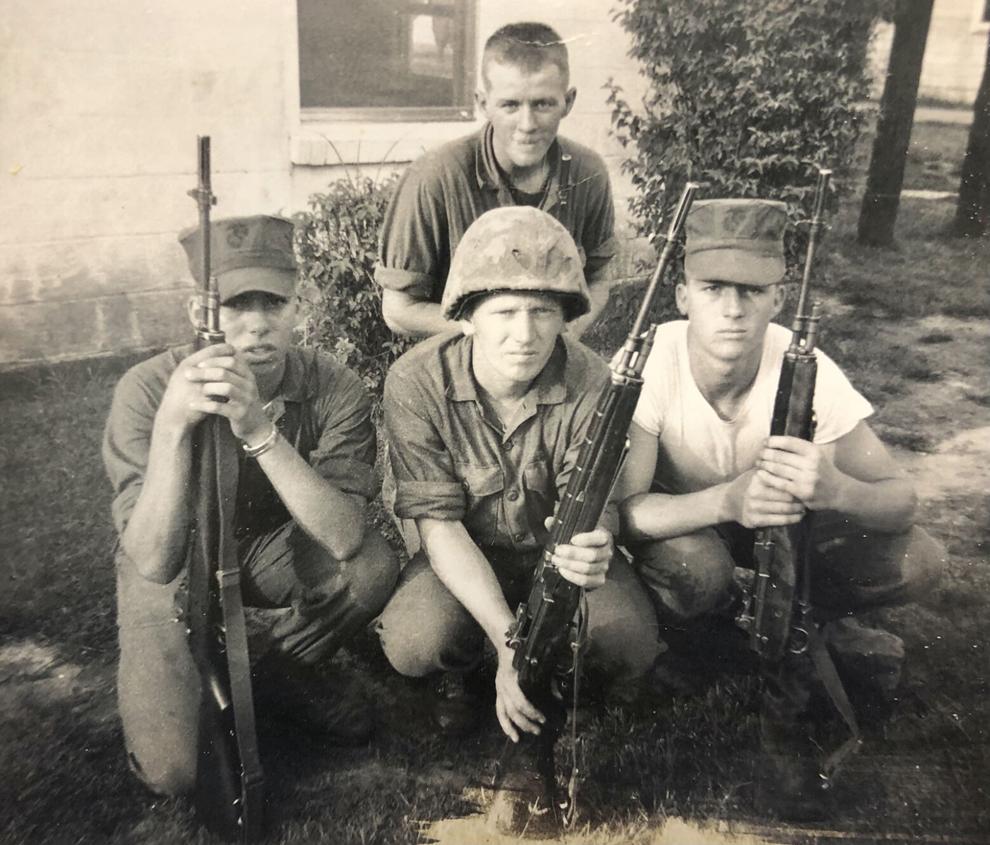 After more than half of a century, Frank McGee finally found some closure from his time serving our country in the Vietnam War.
A resident of Pleasant Gardens, McGee is one of many McDowell County residents who are veterans of the Vietnam War. He has previously talked with The McDowell News about his time fighting in that long and controversial conflict. But he recently shared another story from his Vietnam War experience that he thought for many years would never find a resolution.
In May 1968, McGee was a 21-year-old graduate of North Cove School when he enlisted in the U.S. Marine Corps. A lifelong resident of McDowell, McGee came from a family with a tradition of military service. He had two uncles who fought in World War II. And he had a younger brother, Dale, who was already doing his duty in South Vietnam with the U.S. Army.
McGee knew that he would be drafted so he went ahead and enlisted in the Marines. He went through basic training at Parris Island, S.C. While going through training, McGee found a new friend with whom he instantly connected.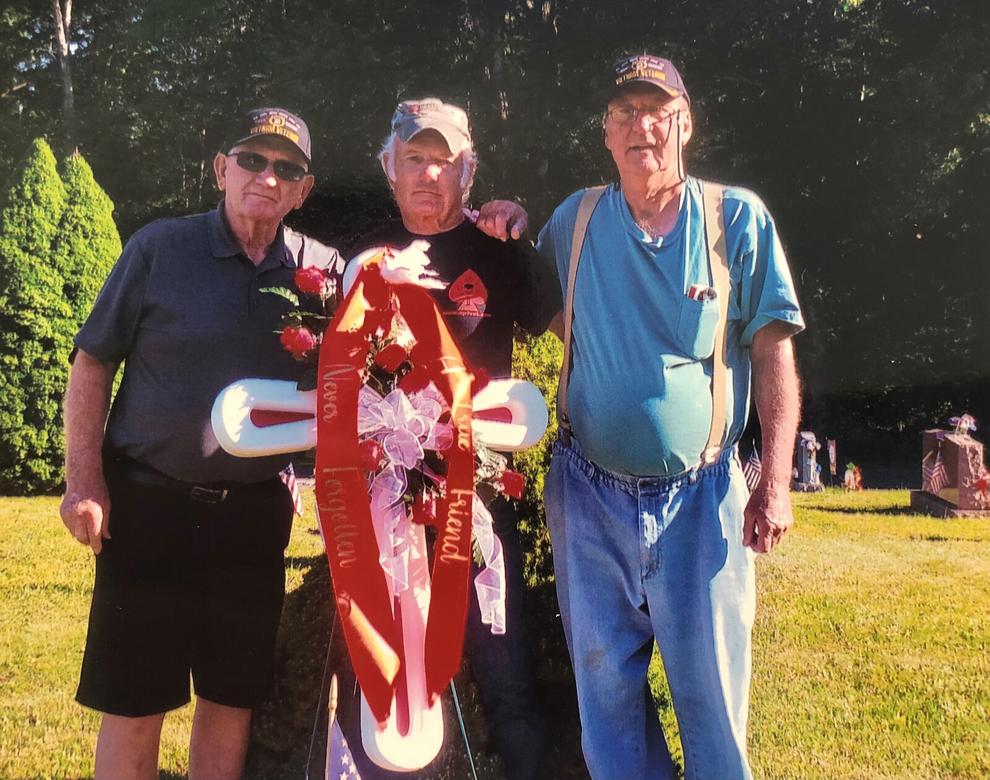 Leland Alston Bailey was a little younger than McGee and he was from Baltimore. He and McGee were both in the 1st Marine Division but they served in different companies. Despite differences in their backgrounds, he and McGee became best friends.
"He reminded me more of my little brother than anybody," said McGee. "That's the reason we just clicked. We just automatically connected."
McGee, Bailey and the other Marines were next sent to Camp Pendleton in California for jungle warfare training.
On Dec. 19, 1968, McGee, Bailey and the others like them left Camp Pendleton for Okinawa and eventually South Vietnam. Activated aboard the battleship Texas in 1941, the 1st Marine Division is the oldest, largest, and most decorated division in the U.S. Marine Corps, with nine Presidential Unit Citations.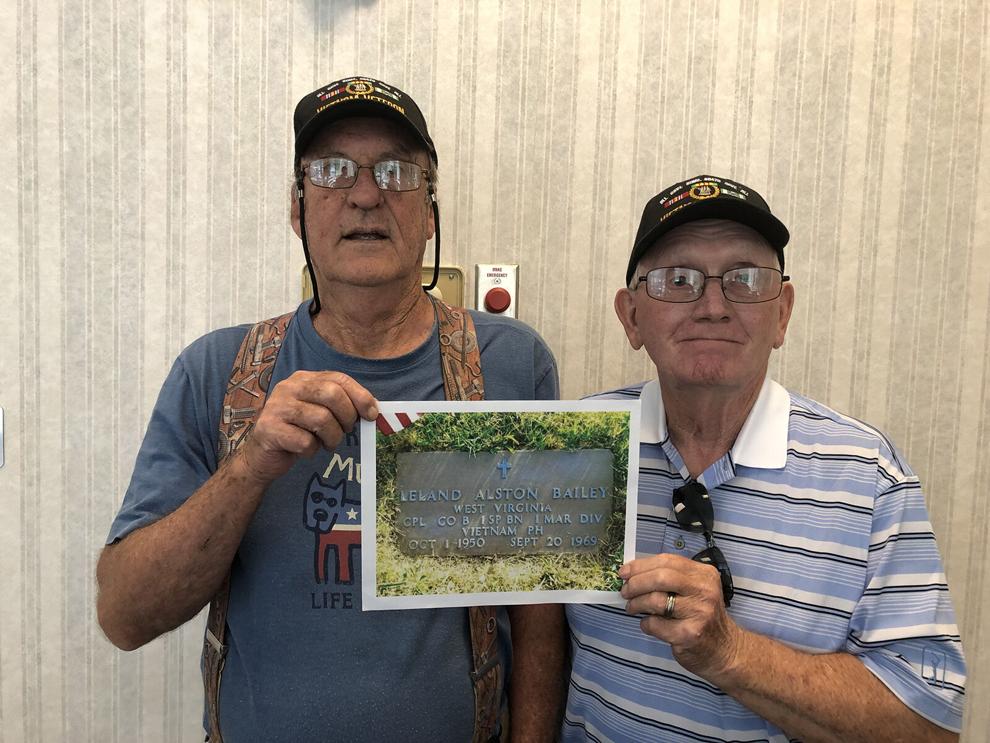 As the Marines flew across the Pacific, McGee heard the song "Leaving on a Jet Plane" coming over the radio. He said they were not too worried about what they would face when they got to Vietnam.
"We were all 21 and bulletproof," he said.
When they arrived in Okinawa, the Marines were given a pair of boots and jungle fatigues and were sent straight to Da Nang, one of South Vietnam's largest cities. At the time, it was home to a major air base used by both the South Vietnamese and United States air forces. The base was considered one of the world's busiest airports during the war, reaching an average of 2,595 air traffic operations daily, more than any airport in the world at that time, according to a web site.
"I got 'in country,' as they called it, the 21st day of December 1968," said McGee in a previous interview.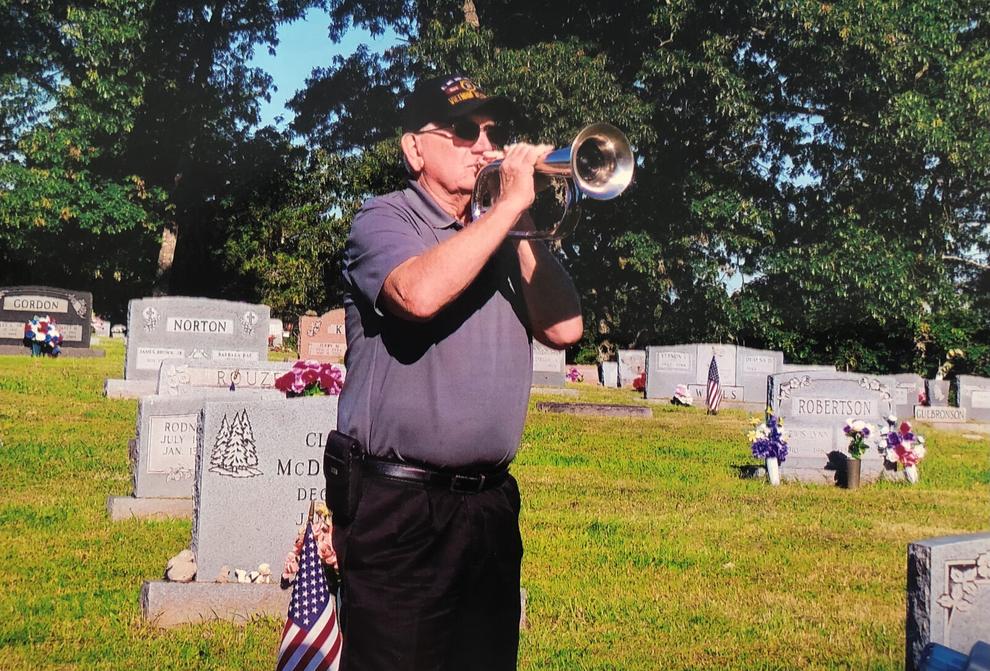 McGee served on a helicopter support team while his friend Bailey was in Company B, 1st Short Party Battalion.
"They took us out to the landing zones and we got separated there," said McGee. "He went one way and I went another way."
McGee had been in the field for a couple of months before he was reassigned to Marble Mountain Air Facility which was a helicopter operation used primarily by the Marines during the Vietnam War. It was there in September 1969 he received an urgent call about his best friend.
The caller told him, "McGee, Bailey has been wounded."
There was no word about how seriously his friend had been wounded but only that he was in a hospital in Da Nang.
McGee was able to leave his unit and visit his friend. He hitchhiked to the military hospital.
Bailey had stepped on a landmine in the jungles of Vietnam. He lost both of his legs, an arm and an eye in the explosion. He had a tracheal tube in his throat. A nurse was there to help him communicate.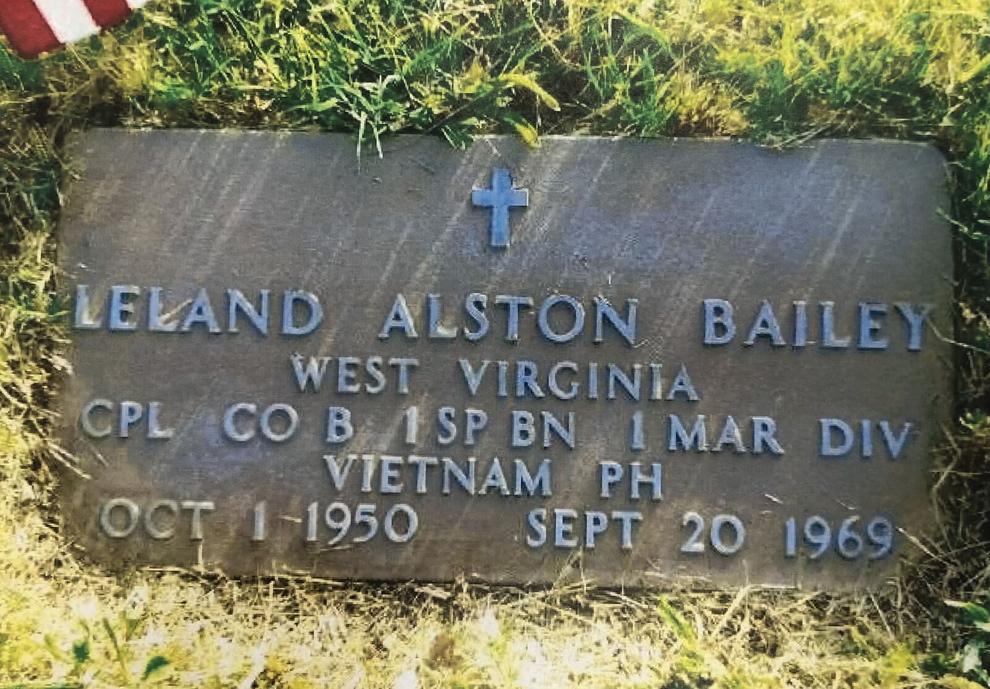 When McGee spoke to him, Bailey recognized the voice of his friend and said "Hey McGee, how are you doing?"
The two were able to talk for around three to four minutes before a nurse told McGee he had to leave. Before he left, McGee made a solemn promise to his dying friend. He promised that he would visit Bailey's family when he got home to the United States.
Around three hours after McGee left the hospital, Leland Alston Bailey died of his wounds on Sept. 20, 1969. He was just two weeks shy of his 19th birthday.
In December 1969, McGee was able to return to the United States. He was very fortunate in the fact that he had not been wounded in the war. He immediately sought to fulfill his promise by finding Bailey's parents. He searched for them in Baltimore but could not find them.
In fact, McGee never found anything about Bailey and his family for many years. For more than a half of a century, he was not able to fulfill his promise.
A couple of months ago, Alan Mainer, commander of Post 56 of the American Legion, offered to help find Bailey's final resting place and his family. At the time, Mainer was home recovering from major right shoulder rotator cuff repair and having had some bone spurs removed. So, he had some time on his hands to do research. In May, Mainer called McGee and told him he had found something.
As it turns out, Bailey's family had moved back to their original home in West Virginia sometime after he had died. Mainer found out that Bailey was buried in Camp Hill Cemetery in Paw Paw, W. Va. His parents were deceased but Bailey's brothers were still living.
Excited by this news, McGee contacted one of the brothers, Leonard Bailey, and asked if he could visit. On Thursday, June 17 of this year, McGee and his friend and fellow Vietnam War veteran Randy Hollifield made the journey from Marion to the cemetery in Paw Paw, W. Va. There, McGee, Hollifield and Leonard Bailey were finally able to place flowers at the grave of Leland Bailey and play taps.
The flowers have a ribbon which reads "A Friend Forever Never Forgotten." These flowers were compliments of Marion Floral.
So after all of these years, Frank McGee was able to revisit his fallen friend and pay tribute to his sacrifice. McGee has reflected much on the cost of freedom and the responsibilities placed on those veterans like him who did not have to die in a war.
"Why did he have to die and not me?" said McGee to The McDowell News. "Have I lived a life that I ought to have lived?"
Over the years, McGee and Hollifield have become close friends. Together, they and other veterans brought the traveling replica of the Vietnam Veterans Memorial to Marion in 2011 and worked to build the permanent veterans memorial at the McDowell Senior Center.
Now, finding Leland Bailey and his family has brought a conclusion to a journey which began in the autumn of 1969 in a faraway Southeast Asian country.
"I got a closure," said McGee. "Fifty-two years later, I got a closure."