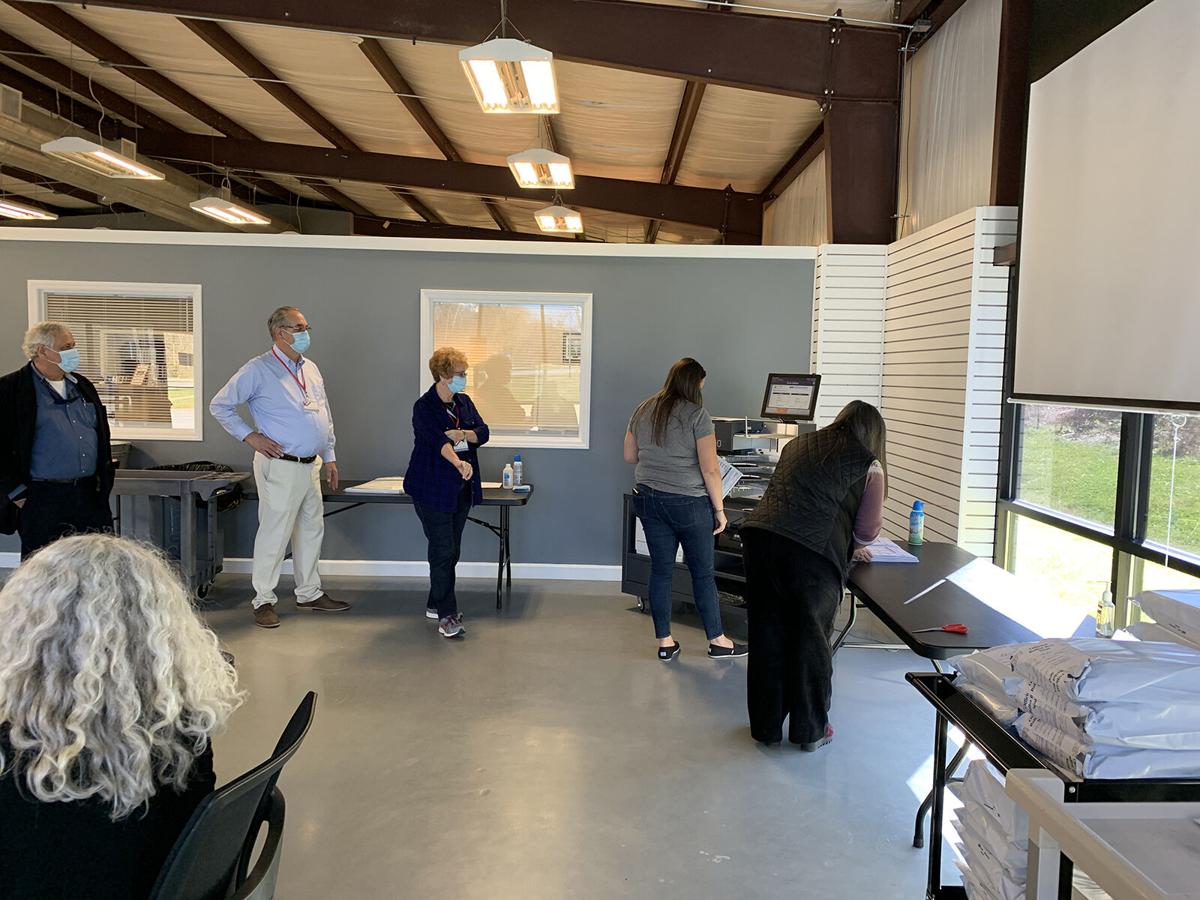 On Thursday, the McDowell County Board of Elections held a recount of the local votes cast in the race for the state Supreme Court chief justice.
A statewide recount of more than 5 million ballots cast in North Carolina's Supreme Court chief justice contest began last week. The recount likely will take several days in some counties, and county boards of elections must complete their recounts by Wednesday, Nov. 25. It is North Carolina's first statewide recount since the 2016 state auditor's race, which confirmed the results in that contest, according to a news release.
Democratic candidate Cheri Beasley requested the recount in a letter to the State Board of Elections on Tuesday. Beasley trails Republican candidate Paul Newby by fewer than 400 votes out of nearly 5.4 million cast in the race for the state's highest court. That puts the race within the 10,000-vote threshold for the trailing candidate to demand a recount.
The McDowell County Board of Elections started the recount of local votes in the state Supreme Court justice race at around noon Thursday. They didn't get finished until around 8 p.m.
The McDowell Board of Elections office was fortunate to be able to use a DS450 Central Count Tabulator, the newest and more efficient machine for counting votes.
Deputy Director Jane Dale Propst said the state Board of Elections purchased several of these machines and placed them at different local boards around North Carolina.
"McDowell was lucky enough to get one of them," she said to The McDowell News. "They are much faster than the other ones we use."
When they were done, the recount on Thursday showed the exact same local results in this race as they were during the Nov. 3 election. There was no change locally.
Republican Newby easily won McDowell County with 16,165 votes or 72.14%. Democrat Beasley got only 6,243 votes or 27.86% in McDowell.
Propst said the rest of the state is still counting in this race.
"We cannot express enough gratitude for the hard work of our county boards of elections, who continue to ensure accurate and fair results in this election," said Karen Brinson Bell, executive director of the State Board of Elections. "Recounts are an important part of the elections process that help guarantee voters' wishes are realized in the closest of contests."
All 100 county boards of elections will conduct recounts of their ballots by running them through tabulators. The counties are responsible for recount costs. Counties with recounts for local contests may conduct them at the same time.
Be the first to know
Get local news delivered to your inbox!