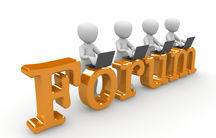 Mission Hospital McDowell hosted a virtual community meeting last week on coronavirus, staff training and new programs with the public able to join in by phone.
The tele-forum was hosted by Mission McDowell CEO Carol Wolfenbarger, Mission Hospital McDowell Behavioral Health Specialist Tiffany Bush and spokesperson for Mission Nancy Lindell.
"So the message, I would want to send to you is we are safe," Wolfenbarger said. "We are trained to take care of infectious disease; we have the protection to take care of you. If you have symptoms that require or need a physician's review or hospital emergency care or urgent care, we are here for you."
Everyone who enters the Mission Hospital McDowell is screened for signs and symptoms. Neither employees nor visitors are allowed to enter the building if there is a concern for infection and they will be referred to a primary care doctor for follow up.
The environmental service team carefully cleans every patient area. All Mission Hospital McDowell's services are now available, including outpatient surgery, imaging and cardiac testing.
Mission My Care Now McDowell as of last Thursday, June 18 is now open back up on the Mission Hospital McDowell campus. The hours of operation are Monday — Friday, 7 a.m. — 7 p.m. and Saturday and Sunday, 11 a.m. — 7 p.m.
Mission Hospital McDowell is now at Phase 2 visitor restrictions, which means one adult older than 18 years old who also passes the screening process is allowed to visit with a patient between the hours of 9 a.m. — 8 p.m. Visitors are not allowed for COVID-19 positive patients or patients that may have COVID-19. Technology is available for patients that have COVID-19 to be able to speak to their loved ones digitally.
Wolfenbarger stated that from safety point of view, Mission Hospital McDowell enjoys the support of 24/7 healthcare training security. The education assistance supported over 750 team members at an investment of $175,000 for 2019. An additional $1 million was paid to colleagues for tuition reimbursement and this year team members have access to a resource of $5,250 annual reimbursement for tuition.
"Truly the development of our staff is a key focus for not only the North Carolina division but for the HCA corporation. Our nursing development is paramount, that is why we have shared governance activites," said Wolfenbarger.
Another investment is the StaRN Program, one-year residency for new nurses in their first year. This is Mission Hospital McDowell's first year in program.
"From a digital database that connects directly to the corporate office to guidance on how to best response to the coordination of needed resources, if has truly been a difference maker as our hospitals have ramped up to care for our community," said Wolfenbarger.
Also, Wolfenbarger introduced Tiffany Bush, the new program coordinator for the outpatient behavioral services program that launched at Mission Hospital McDowell on June 1, 2020. Bush has been living in McDowell County for 10 years.
The outpatient behavioral health program opened June 1, a completely brand new program. The services that are currently being offered are virtual. There are some options for patients who do not have access to internet or do not feel comfortable meeting virtually. The services offered include an anxiety and depression clinic. It's an eight- to 12-week program. Another program is a mental health intensive outpatient program. It's five to eight weeks.
For more information, call the outpatient behavioral health program main number, 828-655-2585 or email tiffany.bush@hcahealthcare.com.
Be the first to know
Get local news delivered to your inbox!