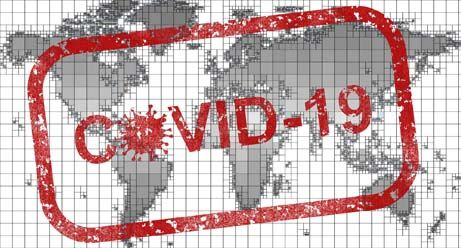 The McDowell County Health Department said on Monday 35 additional McDowell residents tested positive for COVID-19 and a third long-term care facility – Autumn Care of Marion – reported its first cases of the virus.
"Over the weekend we saw a large increase in our positive cases," said regional Health Director Karen Powell. "Based on trends, exposure and incubation time we believe the increase may be results from the Labor Day weekend."
Community transmission continues to be widespread, Powell said. Transmission is high within large group gatherings, where face coverings, and other precautions were not taken.
"Please continue to be mindful of these large gatherings, inside or out, and always be vigilant in wearing your face covering, social distancing, and washing your hands," she said in a statement. "If you do test positive for COVID-19, stay at home for the full 10 days in order to not pass the virus to others. These steps are critical to keeping our positive numbers down."
This brings the total number of positives to 931 in McDowell County. There have been 13,060 people tested, 11,870 negative results and 259 tests are pending results. Presently, there are 85 individuals in quarantine, 818 out of quarantine and 28 deaths.
At Autumn Care, two staff members and two residents have tested positive for COVID-19.
"Emergency Management and Public Health continue to assist and coordinate with all long-term care facilities in McDowell County to help mitigate against this virus. The Emergency Operations Center stands ready to assist Autumn Care with any operational or logistical requests as we all continue to work together to protect our most vulnerable citizens," states Emergency Services Director William Kehler.
Outbreaks at Cedarbrook Residential Center located in Nebo (two staff members and no residents have tested positive) and Deer Park Health and Rehab in Nebo (37 residents and 31 staff members have tested positive) have stabilized.
Fourteen residents at Deer Park have died due to COVID-19. A total of 23 residents have recovered since testing positive for COVID-19.
The Health Department is working to get in touch with all contacts of positives to offer testing. All positives are quarantined for 10 days, per CDC recommendations. If an individual would like to be tested, he or she can call the hotline at (828) 527- 6687. The operator will ask a list of questions and will provide the caller with the appropriate instructions based upon the answers given. The hours of operation for this hotline are 8AM – 8PM, 7 days per week. If you are having a medical emergency, call 911 and inform the dispatcher that you have symptoms of COVID-19.
To view McDowell County's COVID-19 Data Dashboard, please click the following link:
Free COVID-19 testing will be conducted at the following locations via a drive-thru setup:
• McDowell County Health Department; Wednesday, Sept. 30 from 9-11 a.m.
• McDowell County Health Department; Friday, Oct. 2 from 9-11 a.m.
Concerned about COVID-19?
Sign up now to get the most recent coronavirus headlines and other important local and national news sent to your email inbox daily.