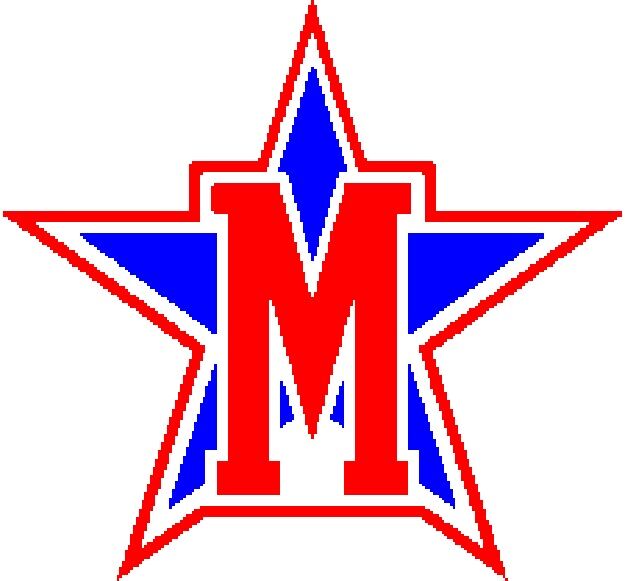 The McDowell Titan wrestling team is off to an outstanding start, winning its first four dual matches by lopsided scores and placing fourth in a solid field at the Dekota Smith Invitational at South Caldwell.
The Titans scored a dual win over Mitchell, and defeated all three of its opponents at a quad-match against Chase, Burns and Hendersonville.
McDowell 69, Mitchell 12: The Titans won four of the first five bouts and never looked back in the season opener Monday.
Mitchell's Shiloh Brandt pinned Marissa Hughes at 120 pounds in the opener, but highlights were few and far between for the Mountaineers. Luke Roberts (126 pounds) pinned Noah Hippe, and Joseph Thomas (132) won an 11-6 decision over Gabe Miller. Tommy West (138) took a forfeit. Logan Laurie (145) pinned Carson Phillips and the Titans led 21-6.
Maddox Dale pinned the Titans' Nicholas Brown at 152, but that was the final victory of the night for Mitchell.
Josh Burnette (160) pinned Jayden Burleson. Bruin Lytle (170) and Rickey Carr (182) accepted forfeits. Jesse Barrier (195) pinned Noah Maltba. Collin Campbell (220) won via forfeit.
Bryson Stines (285) pinned Clayton Geouge. Morgan Repasky (106) pinned Caitlyn Graham, and Rylan Patterson (113) pinned Hailey Wheeler in the finale.
McDowell 51, Burns 30: Victories in the first five weight classes gave the Titans a 27-0 lead, and Burns never recovered.
Carr (182) defeated Nathan Tucker 12-8. Barrier (195) followed with a pin of Gage Eubanks. Campbell (220) pinned Saige Cook, and Stines (285) closed out the upper-weight domination with a pin of Aubrey Hyland. Repasky (106) took a forfeit.
Burns won the next two bouts. Kaden Shoup (113) pinned Patterson and Ariana Anderson (120) pinned Hughes. Roberts (126) got the Titans back on track with a pin of Liam Richardson.
Burns' Paxton Wall (132) pinned Thomas; and Josh David Curtis (138) pinned West. Laurie (145) won by forfeit. The Bulldogs' Conner Smith pinned Brown at 152.
But the Titans won the last two bouts, with Burnette (160) pinning Mason Humphries and Lytle (170) pinning Ella Beam.
McDowell 60, Chase 18: The Titans lost just three bouts and dominated the Trojans.
Barrier (195) started it with a pin of Andrew Burrell. Campbell (220) pinned Bryce Elliot. Stines (285) pinned Jaymz Ingle. Repasky (106) beat Devan Ramsey 10-4 and Patterson (113) pinned Austin Mathis.
Hughes fell to Adrian Fox at 120. Roberts (126) followed with a pin of Jonathan Bradley. Thomas (132) pinned Preston Seth Greene. West was pinned by Alex Peacock at 138. Laurie bounced back at 145 with a pin of Caiden Little.
Brown (152) was pinned by Jared Bradley, but the Titans won the final three matches. Burnette (160) took a forfeit, Lytle (170) defeated Daylon Lemmons 7-1, and Carr (182) pinned Preston Campfield.
McDowell 66, Hendersonville 18: The Titans were too much for the Bearcats. After dropping the opener, McDowell won the next three and took command.
Alex Maximov (220) pinned Hayden Haynes in the first bout. Stines (285), Repasky (106) and Patterson (113) all got forfeits. Hughes (120) was pinned by Jake Youngblood.
Roberts (126), Thomas (132), West (138), Laurie (145), Brown (152) and Burnette (160) all took forfeits. Lytle (170) pinned Gilberto Rivera before Carr claimed yet another forfeit at 182. Hendersonville's Malakai Scott (195) pinned Jayden Jones in the finale.
Dekota Smith Invitational: The Titans scored 93 points, good enough for fourth place behind Avery (207), Mooresville (171) and Robbinsville (128). North Lincoln was a close fifth with 92 points.
A pair of Titans, Barrier and Campbell, each placed second in their respective weight classes.
Barrier (195) got a first-round bye, then pinned Mooresville's Rocco Russo in the quarterfinals. In the semis, Barrier won a hard-fought 9-5 decision over Alexander Central's Nathaniel Dahlstrom.
In the championship bout, future Mountain 3A/4A Conference foe Peter Kolomiyets pinned Barrier for first place.
Campbell (220) got a first-round bye and then pinned East Burke's Ze Yang in the quarters. Campbell pinned Reynolds' Jesse Padgett in the semifinals. Robbinsville's Ben Wachacha edged Campbell in the finals 6-4.
Patterson (113) won his first match and dropped his second. But the freshman bounced back and won his next two in the loser's bracket en route to a fourth-place finish.
Roberts (126) also won his first, lost his second, and battled back through the loser's bracket to go 3-1 on the day and place fourth.
Burnette (160) went 3-2 in the tourney but didn't place. Lytle (170) was 2-2. Carr and Stines each won one match.
The Titans have a busy week next week. McDowell is on the road at Statesville for a quad with Lexington and North Davidson next Wednesday. Thursday, the Titans host Avery and Statesville in a tri-match.
Head coach Chad Davis's first McDowell team went 15-4 last spring in the COVID-shortened season.
McDowell Titan wrestling remaining schedule


Dec. 1 @Statesville; Lexington, N. Davidson
Dec. 2 McDowell/Avery, South Caldwell
Dec. 7 McDowell/Owen, Freedom, Watauga, Draughn
Dec. 10-11 @West Henderson Falcon Frenzy
Dec. 14 McDowell/T.C. Roberson, Hickory, Asheville
Dec. 17-18 @Smokey Mtn. Grapple
Jan. 11 @Newton Conover/Bandys