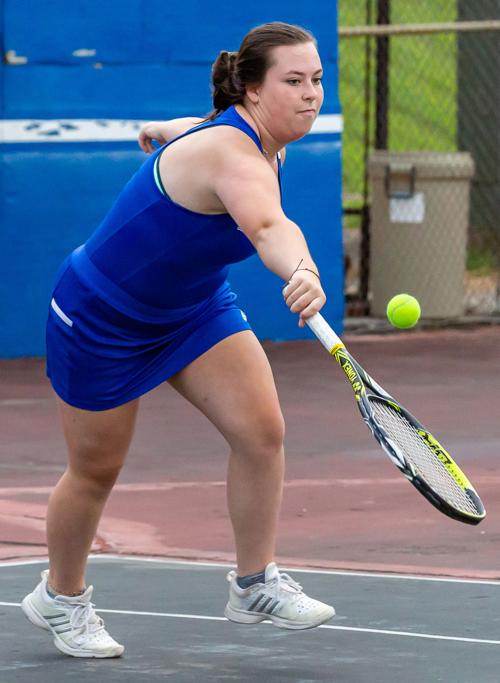 The McDowell Lady Titans tennis team got back on track after a loss to Owen with a solid, 5-4 victory over the R-S Central Hilltoppers on the road Wednesday in a match that wasn't as close as the final would seem to indicate.
McDowell (2-1) won the first five singles matches to clinch the win, and didn't play any of its top six players in doubles matches.
Paige Shaw got it started at the top seed with a 10-0 victory over Riley Tipple. At No. 2, Madi Smith defeated Emily Huddleston 10-4. Third seed Mary Grace Smith beat Ashley Luckadoo 10-7.
Savanna Miller beat A.J. Kempton 10-8 at the fourth seed. Fifth seed Madison Davis beat Neira Escalara 10-2. Central got its lone singles victory at No. 6 where Jesilyn Rippy defeated Olivia Davis 10-6.
In doubles, Tipple and Huddleston beat Claire Hollifield and Atley Banks 8-0. Luckadoo and Kempton teamed up for an 8-2 win over Reagan Tipper and Hanna-Jo Stephenson. Escalara and Rippy beat Maia Becker and Erika Effler 8-2 in the finale.
The Lady Titans are idle until next Wednesday, when they'll host Draughn.