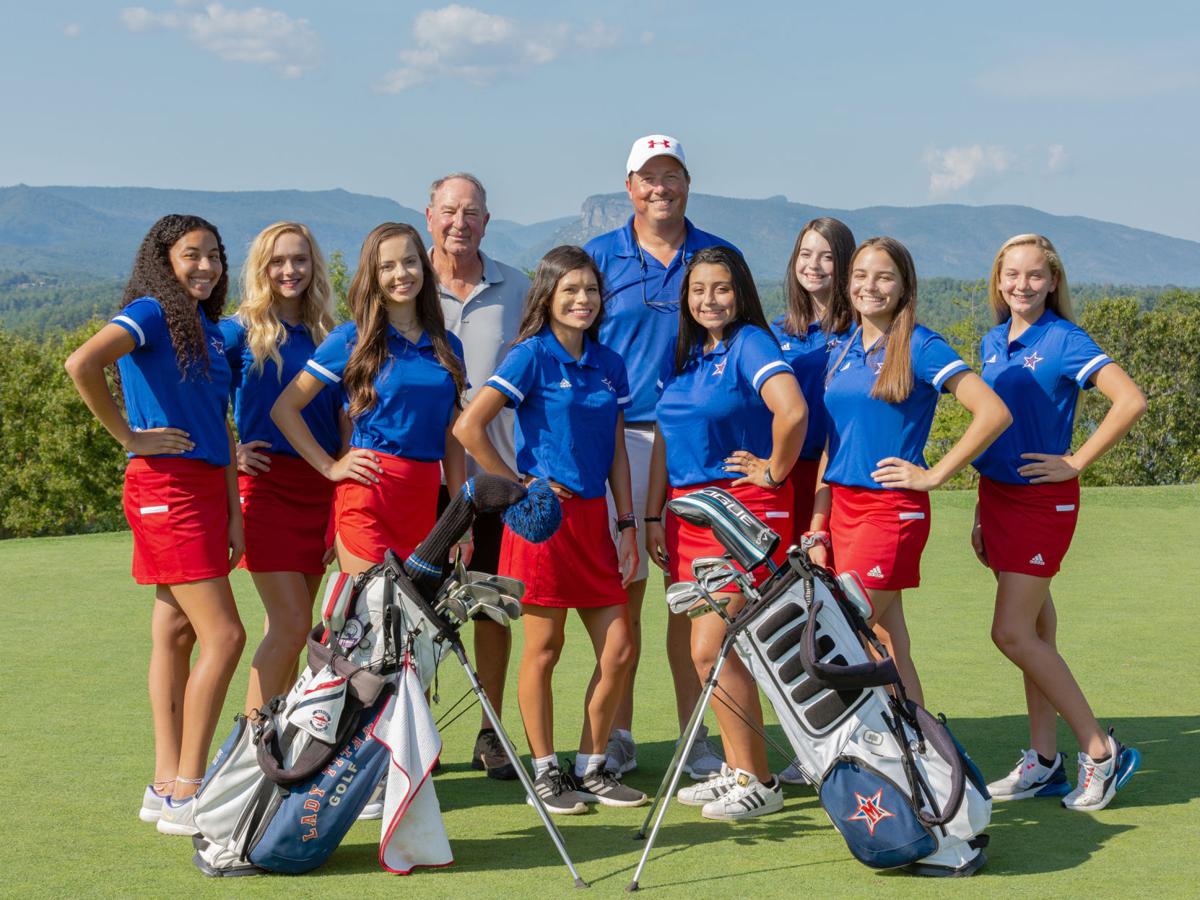 Three matches into the season, the Freedom Patriots have established themselves as the front runners in the Northwestern 3A/4A Conference girls' golf race.
Meanwhile, the defending champion McDowell Lady Titans are the clear-cut favorites for second.
The two teams finished 1-2 for the third consecutive time Thursday at Mimosa Hills Country Club in Morganton. Freedom shot a 131 to edge the Lady Titans (132) by one shot.
Alexander Central (160), Watauga (164), South Caldwell (165) and Hickory (170) rounded out the team scoring.
The victory was enough to stretch Freedom's (406) lead to 20 strokes. McDowell (426) is way ahead of third-place Watauga (489). The rest of the standings include Alexander Central (493), South Caldwell (494) and Hickory (519).
Freedom had the top two individual finishers. Christina Fisher was the medalist with a 1-over-par 37. Albany Bock was second with a 41. McDowell's Andrea Abernathy carded a 42 to place third overall. McKenzie Hartman (44) was fourth.
Two other Lady Titans shot in the 40s. Mallory Farmer shot a 46 to tie with Watauga's Bethany Critcher for fifth place. Ashton Kirkland had a 48 and finished seventh.
Kaylin Darveaux posted a 62 for McDowell.
In the individual standings, Fisher leads by 10 strokes over Bock. Hartman is in third place, 12 back of Fisher. Abernathy is fourth, 15 shots out of the lead. Kirkland and Farmer are in sixth and seventh place respectively.
There are four matches remaining in the regular season. The NWC teams play at Orchard Hills next Monday, Sept. 16.
Be the first to know
Get local news delivered to your inbox!