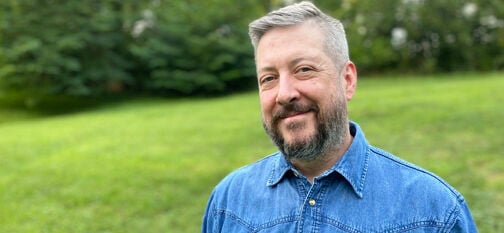 It's bad enough when someone rips off my work, but when someone rips off my work and rips it to shreds, I feel obliged to leap into action to salvage what little is left of my little journalistic integrity and literary reputation.
Recently, a friend sent me a link to a website on which my name was prominently featured.
"This has your column on it," she said. "Well, it's sort of your column."
The website was for something called Bnsds Fashion World. There indeed was a column I had written – sort of – back in November 2018. To the best of my recollection, I received no compensation – no money, no fancy underwear, no autographed photos of Bnsds fashion models, nothing – for use of this column.
To make matters worse, this column – which I am almost certain I originally wrote in English – appeared to have been fed into a language translation app and spit back out onto the website. Anyone reading it would say, "How on earth does this person hold down a job at a newspaper?"
I know some people have said that before reading the butchered column but this was even worse than usual.
The actual column I wrote, a reminiscence of my family's love of Halloween, opened this way:
"As a fractured, rebuilt and blended family with lots of blood kin and non-blood kin who enjoy each other's company, we've nearly set the woods on fire on Independence Day, eaten a lot of spaghetti on Thanksgiving (a tradition arising from someone's inexplicable dislike of turkey) and traded Dirty Santa gifts on Christmas (often testing the goodwill of the season while doing so). But we owned Halloween."
Not too bad. In retrospect, I would tighten it up a little, but I can live with it.
Here is the opening paragraph of that same column on the Bnsds Fashion World site:
"As a fracture, reconstruction and mixed family, there are many blood relatives and non-blood relatives. They like each other's company. We set fire on the woods on Independence Day and eat a lot of pasta on Thanksgiving Day (this is produced by someone.) The tradition inexplicably doesn't like turkeys) and trades dirty Santa gifts at Christmas (usually testing the goodwill of the season when doing so). But we have Halloween."
What the --? This is out in the world with my name on it?
It doesn't get any better as it goes along.
From the original column:
"The seeds for those remarkable Halloween celebrations were sown over the course of a few decades as we, the kids and step-kids, in-laws and outlaws, transitioned from our own trick or treating to teen-age parties featuring questionable shenanigans and then to young families with our own kids going door-to-door demanding candy."
From the Bnsds Fashion World version:
"The seeds of these extraordinary Halloween celebrations have been planted for decades, because we, children and associates, in-laws and lawless elements, have changed from our own tricks or treatments to youth parties, with suspicious tricks, then young family. My children go door to door and ask for candy."
From the original column:
"We had beer and pizza and candy and bats and ghouls and the screams of children forever scarred by a stalking psycho killer in a mask and a condemned man frying right before their very eyes – all in good fun of course."
From the Bnsds Fashion World version:
"We ate beer and pizza, candy, bats and ghouls, and children's screams, a tracking psychological killer in a mask and a man sentenced to death in front of their eyes forever scarred – of course, it's all interesting."
I don't mind not getting paid as much as I mind the thought that someday, when I am gone, the Bnsds Fashion World column will be my lasting legacy, a portrait of a semi-literate man who ate beer, pizza, candy, bats, ghouls and children's screams.
I will leap back out of action now.
Editors: Here is the link to the original column:
Here is a link to the Bnsds version of the column:
Catch the latest in Opinion
Get opinion pieces, letters and editorials sent directly to your inbox weekly!