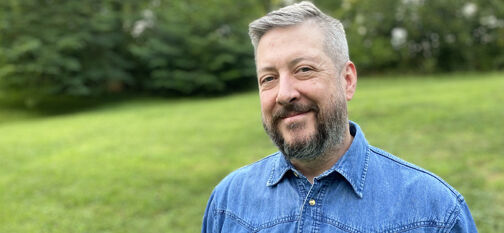 I'm on vacation this week, so I thought I would dig up an old column no one remembers, rework it with a new intro and commence to enjoying my time off. This one though, first published in early 1995, actually deserves a proper update because it was about what would become a much sought-after commodity 25 years later — toilet paper. Please enjoy the original, lightly edited column and my 2020 updates.
The results are in: 84 percent of all Americans agree that comfortable toilet paper is important to them.
2020 UPDATE: 100 percent of Americans now agree any toilet paper is important to them.
This didn't come from the fine print in a new government health-care plan. The makers of Quilted Northern Bathroom Tissue have issued their 1994 Toilet Paper report. I'm not making this up. There really is a Toilet Paper Report and I have it.
2020 UPDATE: I no longer have it.
According to toilet paper officials, the 1994 Toilet Paper Report asked 1,000 adult men and women how they spend their time in the bathroom, what they like and dislike about the bathroom and what they do to make the bathroom experience more comfortable.
"We're sure the results of this unique survey will be of interest to your many bathroom-going readers," said public relations man Dan Ciancio is his letter to me. Actually, it wasn't really to me. It just said, "Dear Editor," which is much nicer than most of my letters, which begin, "Dear Smart-Aleck Newspaper Boy, I was shocked and appalled to learn you still work there." 
2020 UPDATE: I am now a Smart-Aleck Newspaper Middle-Aged Man, I still work there and some people remain shocked and appalled.
Here are some of the report's startling statistics.
- Americans spend an average of 47 minutes each day behind bathroom doors. I have found this number can change depending on how many microwave burritos and Old Milwaukees one consumes in a given evening.
2020 UPDATE: That's still true. Not the 47 minutes part, the other part.
- Men average slightly more than seven minutes per bathroom stay, while women average 8.3 minutes per visit. What women do with that extra minute is a mystery.
2020 UPDATE: The minutes have likely doubled due to COVID-related handwashing and mask adjustment.
- Two-thirds of the people surveyed in 1994 said they read in the bathroom. The most popular reading material was the newspaper, which may explain why people sometimes call me and say, "I read what you wrote in the paper today and it wasn't worth a ---"
2020 UPDATE: Smartphones have overtaken newspapers for bathroom reading, but we still rule at the bottom of birdcages. WINNING!
- Aside from reading, talking on the phone was the second most popular nontraditional bathroom activity, according to nearly half of those surveyed in 1994. Envision that the next time someone phones you and says, "Oh, I was just sitting around reading the paper and thought I would give you a call. I'll be able to talk for 8.3 minutes."
2020 UPDATE: Today, it would be a text. "U should not go in there 4 a while."
- Other respondents said their bathroom activities included washing clothes, smoking, eating, sleeping, dancing, doing homework and making love. I don't know about you, but that would be a pretty full day for me.
If those answers are accurate and some people are eating in their bathrooms, I sure don't want to know what they're doing in their kitchens. I'll pass on the dinner invitation.
- Nine out of 10 people rate a two-ply, quilted or textured toilet paper as the most comfortable. I guess that's why my business venture to market new Sandpaper Plus Toilet Tissue failed miserably.
2020 UPDATE: I should revisit that business idea. The time may be right.
Catch the latest in Opinion
Get opinion pieces, letters and editorials sent directly to your inbox weekly!