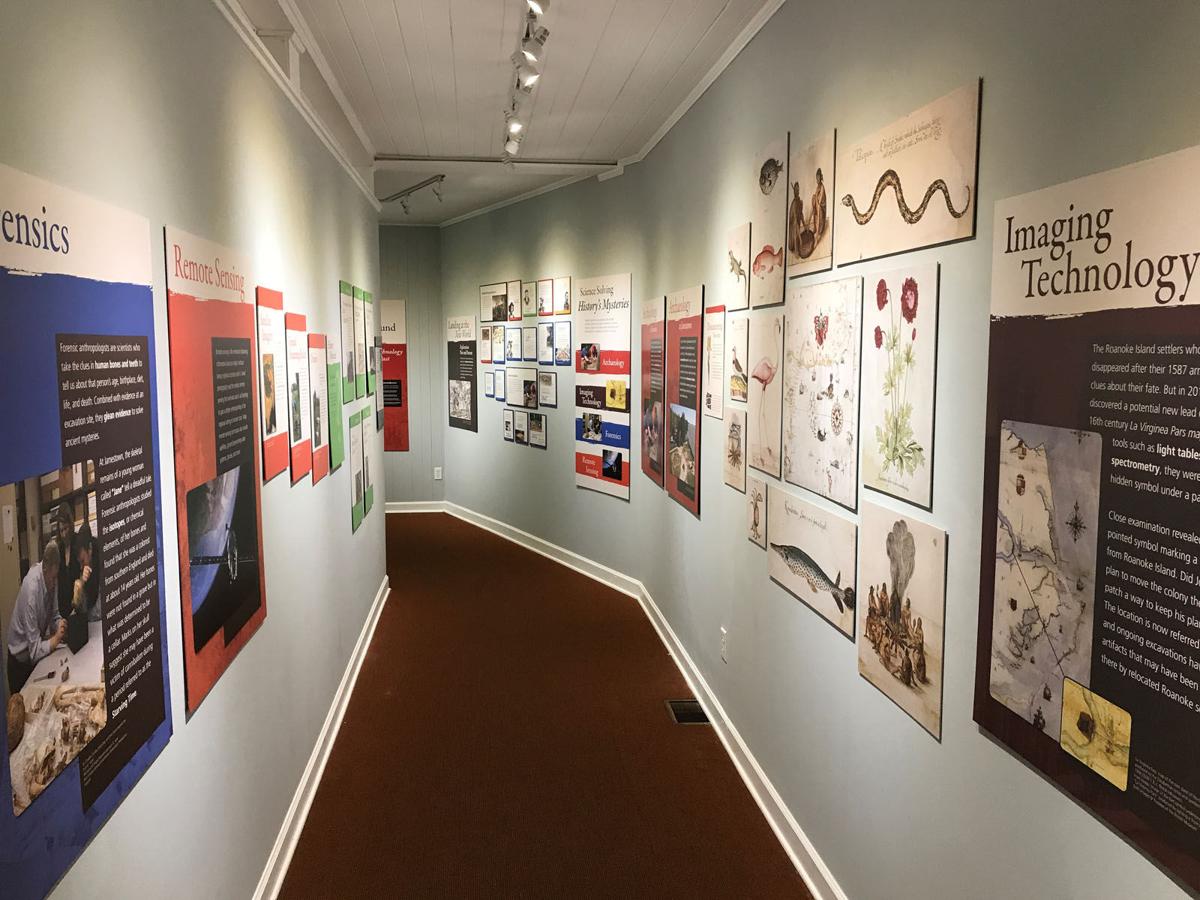 A new exhibit at the Mountain Gateway Museum focuses on how science can tell us more about the exploration and discovery of the New World.
"The East Coast of the Americas has long been a destination for exploration and discovery," reads a news release. "Europeans began arriving here more than 500 years ago, seeking new trade routes, natural resources, and opportunities. But this New World—situated some 3,000 miles across the sea from Europe—was also plagued with mystery and risks. Diseases, harsh conditions, and violence caused many early colonies to fail. Others simply vanished. One of the biggest mysteries remains the fate of the Roanoke Colony on North Carolina's Outer Banks, whose 16th-century settlers disappeared almost without a trace."
But new high-tech tools and advanced research techniques are allowing archaeologists and researchers to more precisely locate and study the remains of colonial America and, in the process, uncover new clues about both the lifestyles—and the demise—of these early settlers.
This cutting-edge science is the subject of a new traveling exhibit, "Lost and Found Colonies: Using Science and Technology to Uncover the Past," now open at the Mountain Gateway Museum in Old Fort.
Produced by the North Carolina Museum of Natural Sciences and originally displayed in Raleigh as part of a larger exhibition, "American Adventure," produced by Minotaur Mazes, "Lost and Found Colonies" looks specifically at how archaeology, imaging technology, forensics, and remote sensing are shedding new light on the past.
"Come explore this exhibit to learn about some of history's unsolved mysteries and the tools that might help answer them," reads the news release. Travel and display of this exhibit at locations around the state is made possible by the North Carolina Museum of History.
For more information, contact Mountain Gateway Museum director RoAnn Bishop at 828-668-9259 or roann.bishop@ncdcr.gov