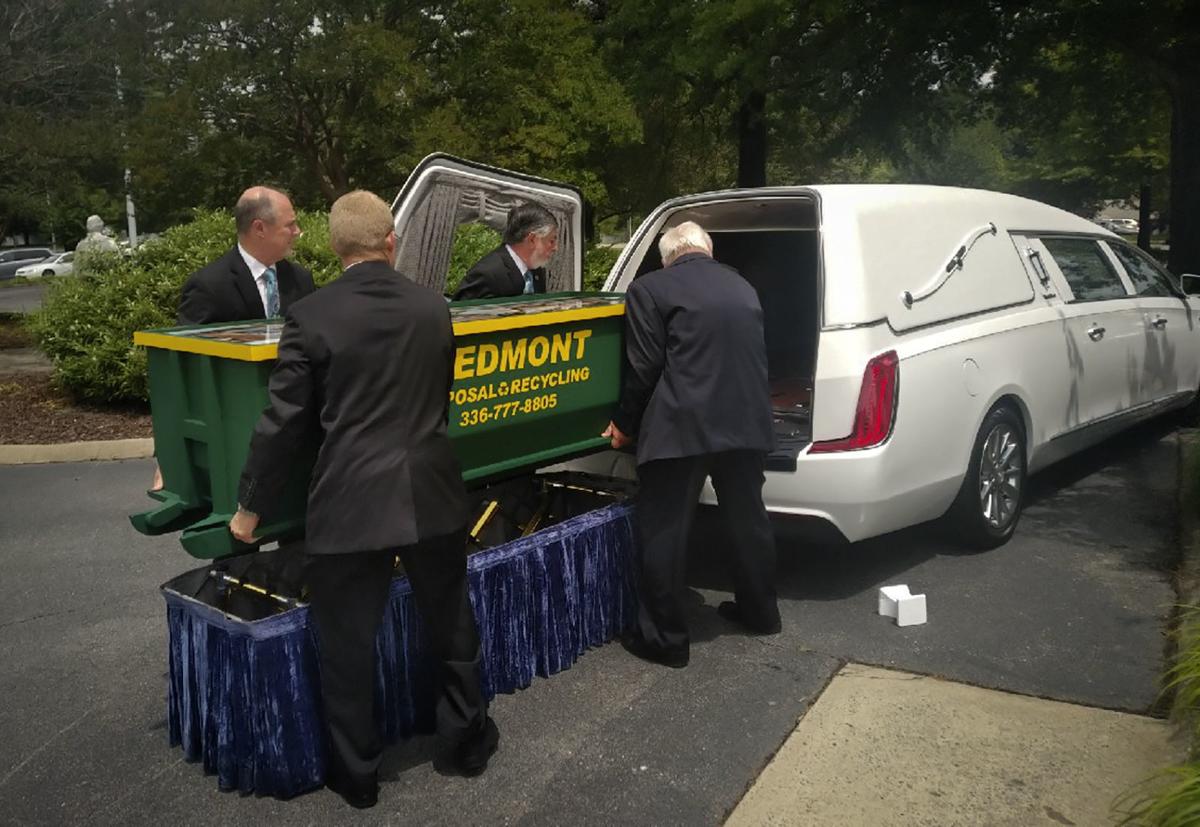 Kevin Long knew what was happening. The end — his end — lurked just around the corner.
ALS, amyotrophic lateral sclerosis or Lou Gehrig's disease, does people that way. Rare and progressive, it's a constrictor; once it takes hold it doesn't let go. It affects the brain and the nervous system to the point where patients can lose control of their muscles, become paralyzed and unable to breath on their own.
Long knew. His family and friends did, too. But once you've accepted your fate, what comes next? What would you do?
Long handled it the only way he knew how. The 52-year-old father of three spent his last days planning for his end. He took care of things so his family and friends wouldn't have to worry or scramble.
"Since I knew this was coming, I'm writing this myself. I passed away from ALS. While the last year and a half has been difficult, I had a great life!"
Kevin Long knew. And so he did something about it.
A man at peace
While it was expected, Long's death still hurt. He left three children — Mack, Madeline and Charlotte — his mom, two brothers and three very close friends. His father, Jerry Long, a former president/chief executive of R.J. Reynolds Tobacco Co. and well-known civic leader, died in 2010.
He thanked them all. He took the time to thank his caregivers at hospice. His former wife and her husband, too.
"My greatest joy was helping raise my three children …. I'm so proud of them!" he wrote.
His planning didn't begin (or end) with a self-written obit. Long made sure his last days were well-lived. He spent time with his kids talking and listening, really listening, and answering questions.
And when his time was ending, he sensed it. He said his goodbyes and his family was with him when he passed. Long wasn't able to speak — ALS is remorseless — but indicated that he wanted to be on the patio at the hospice home. June 4, a Tuesday, was a pretty summer day.
"He was outside enjoying nature as he liked to do," said Mack Long, 22, and Kevin's oldest. "It was like he was falling asleep. … It was like watching a sunset. So peaceful. Such an amazing experience."
Because Long was wired the way he was, he also planned his funeral. Visitation would be at Hayworth-Miller and the service at Holy Family Catholic Church in Clemmons.
He arranged for a white hearse and had a final surprise: he'd asked a close buddy, entrepreneur Will Spencer, to make a custom casket that looked exactly like a 30-yard dumpster complete with the familiar color scheme and logo of Piedmont Disposal and Recycling, a company Long had built with his then-wife from the ground up.
"He sent me an e-mail in February, a week or so before the Daytona 500, saying he needed to talk to me about a super-secret project," Spencer said.
Planning and foresight
Being a man of his word, Spencer did as he was asked. Besides, who can say no to a lifelong friend?
Spencer checked with Hayworth-Miller to make sure it was OK, and then asked some of his employees to design and build it. The replica was finished about a month ago, and Spencer showed photos of it to his friend (and Mack) as soon as he could.
"He could still use his left hand then," Spencer said, "and he had this custom motorized wheelchair — it even had headlights! — and he said 'Let's go have a Camel.' So he went flying down the hall in that thing and did three 360s before we went outside.
"It was the same place he died three weeks later."
The casket was, to put it mildly, a shock. Mack said he looked at the pictures for a minute before he realized what it was.
"I didn't understand at first. It was a great-looking dumpster," he said. "Then he told me it was his casket. I broke down in tears.
But it wasn't all sadness. Mack Long realized then what his father was trying to do. Long had taken on an unpleasant task so his family wouldn't have to — an act of love.
"How could anybody have the foresight to (plan) like that?" Mack said. "But that was his mindset as a businessman. Always a few steps ahead."
The casket was a hit at the funeral home, too. Kevin Long had made plenty of friends in his brief time on earth. A long line of well-wishers showed for the visitation and word spread quickly about a surprise inside.
"People would go through and say 'Don't leave. You gotta see it' to other people in line without telling them what it was," Mack said.
"You could see people taking pictures," Spencer said. "Everybody knew that Kevin had the last laugh."
It was funny. But it was the right thing, too. In his planning, Kevin Long had found a unique way to lighten the mood on a very difficult day.
"We were fortunate," Mack said.
"We had a lot of good moments. Nothing was left on the table."
Kevin Long knew. And he planned accordingly.
Be the first to know
Get local news delivered to your inbox!