It was Nov. 4 when Chelsea Mackenzie first started feeling under the weather.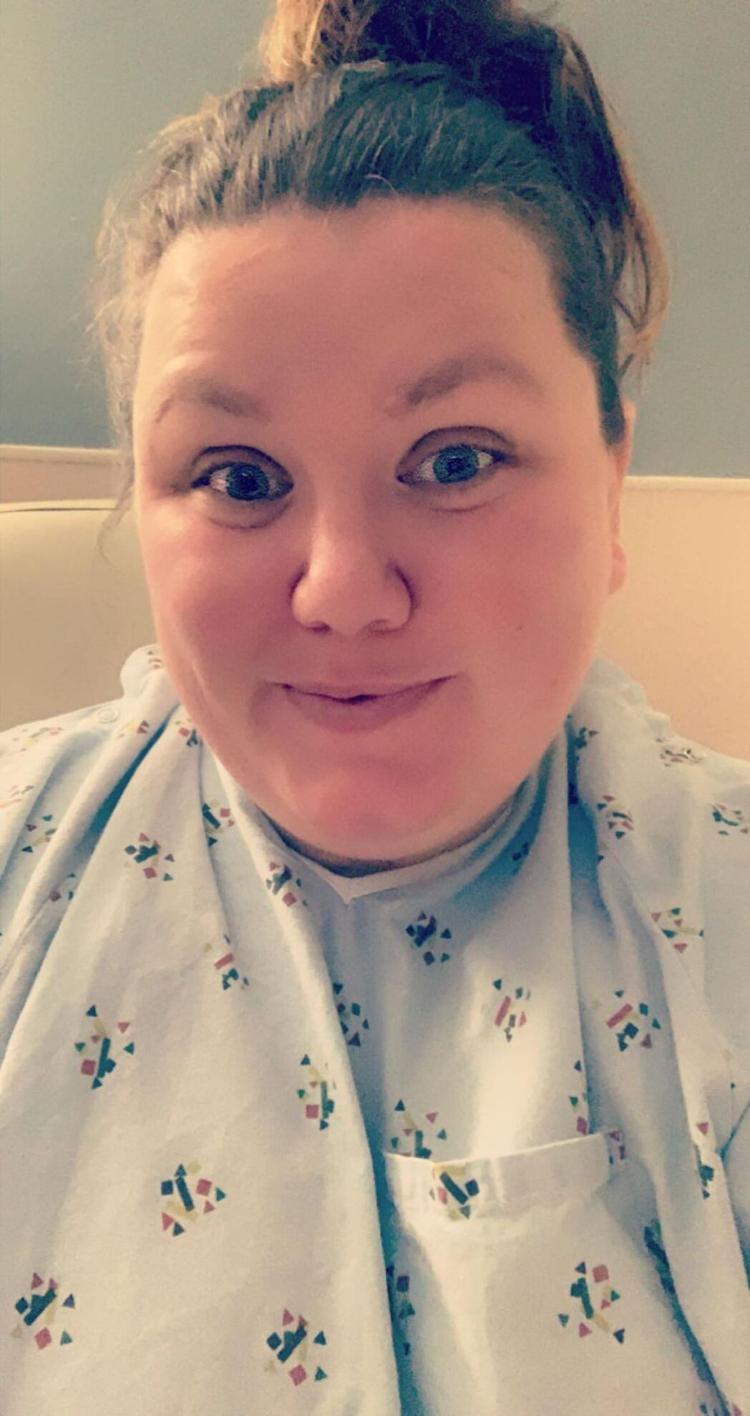 At first, it was just a cough. She said she didn't worry too much about it at that point because she usually gets a little cough this time of year.
Three days later, though, she started running a fever and feeling weaker and weaker.
"It really put me down and just made me feel terrible," Mackenzie said. "I just kind of treated my symptoms as I was going along."
When she went to work at Frye hospital in Hickory that Monday, Nov. 9, she was tested for COVID-19, and the test came back as positive the next day.
"Thursday (Nov. 12), I woke up and felt really disoriented," Mackenzie said. "Being a first responder, it kind of alerted me to, 'Hey, you know, something else is going on.' So I checked my oxygen and it was down to 85 percent, which is extremely low."
Mackenzie, who is a volunteer with the Burke County Rescue Squad and Brendletown Fire and Rescue, put herself on oxygen for a little while and perked up a bit.
"That evening, I remember waking up from a nap and trying to walk to the kitchen and I could not breathe," she said. "I felt like I was suffocating in my own body. I couldn't make it to the kitchen. I couldn't even hardly make it out of my bedroom."
Her husband called 911, and Burke County EMS took Mackenzie to the hospital in Morganton.
"From there, they really worked pretty diligently to get my oxygen levels back up and start helping me feel a little bit better," Mackenzie said. "I was admitted that night and I stayed for five days."
She was on oxygen for four days as she battled COVID-19 paired with pneumonia.
"I really felt like (that) made it a lot worse also," Mackenzie said. "I still have a little cough, but other than that, I still get tired pretty easily, but no other symptoms. I really feel like I've been blessed in that part."
Her husband did lose his senses of taste and smell, although his COVID-19 test came back inconclusive. None of her kids have shown any symptoms of the virus.
But those five days away from her family were tough.
"The hardest part is not being able to hug my kids," Mackenzie said. "Not being able for them to come to me and wrap their arms around me like they do every night when they're going to bed. They usually come up to me and give me a hug and give me a kiss on the cheek, and I wasn't able to do that. Mentally, that started to mess with me because I was like 'This sucks. How do you do this in isolation?'"
Mackenzie said she's never had any sickness like COVID-19.
"People ask me, 'Well, is it like the flu?'" she said. "No, to me it's not. I've never had the flu so bad that I couldn't breathe, that I felt like I was suffocating and there was nothing I could do about it. It's terrible, and to me it's nothing like the flu."
She said the fever was a little like the flu, but the inability to breathe really set COVID-19 apart from other illnesses.
"When it comes to the not being able to breathe, especially when you don't have a stuffy nose, you have no other cold symptoms other than a cough, your body is telling you 'Hey, I can't breathe,' something's going on," Mackenzie said.
Plus, it's an illness people have to deal with on their own. Their family members often can't help them through it.
"There's things that we expect whenever we're sick," she said. "Being able to be held and comforted, you can't have any of that. You're in a hospital room by yourself."
Mackenzie thinks she probably picked up the virus at work, but she doesn't know for sure.
"We're required to wear our PPE, and not only is that at work, that's on any first responder call that I've responded to," she said. "I'm required to wear an N-95 and gloves and all that good stuff, so there's really no telling."
The three Ws are starting to sound a little old, and Mackenzie said that, at first, even she wasn't too keen on the idea of having to wear masks all the time.
"All this has really changed my outlook on stuff," she said. "I kind of always knew it was bad, and I wore everything when I went out anyways just to keep my kids safe. But definitely, if you're going to be in a larger group of people, wear your mask, wash your hands, be smart about it."
Be the first to know
Get local news delivered to your inbox!