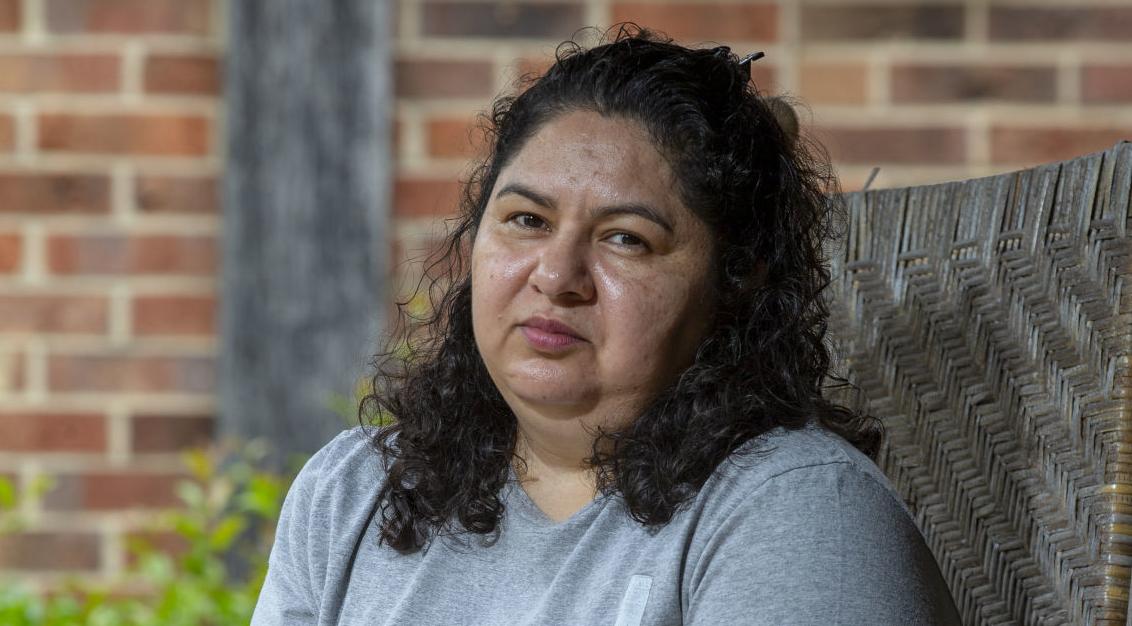 GREENSBORO — Juana Tobar Ortega, who sought sanctuary at St. Barnabas Episcopal Church to avoid being deported, has been granted a stay of removal by federal officials, immigration advocates said Tuesday.
Tobar Ortega has returned to her home in Asheboro, Siembra NC, an immigration advocacy group, said Tuesday in a statement announcing Tobar Ortega's changed status.
"I want to thank God and all of the people who have helped us," Tobar Ortega said in the Siembra NC statement. "I wish blessings to everyone who has supported me and my family. I'm so glad to be able to return home."
She declined, through Siembra NC, to comment further.
Tobar Ortega was the last person who had sought sanctuary in North Carolina to receive a stay of removal since the Biden administration took office in January, Siembra NC said.
In May 2017, she was the first person to seek sanctuary in the state after Immigration and Customs Enforcement, under the Trump administration, began cracking down on illegal immigrants who did not have criminal records, which was a departure from previous administration policies.
She lived in a makeshift apartment inside the brick church in Greensboro, and, according to Siembra NC, ultimately inspired six other North Carolinians to seek sanctuary at other houses of worship across the state.
The mother of four from Asheboro had steady employment as a seamstress, was an active member of her Pentecostal church and doesn't have a criminal record.
Married to an American citizen, she has lived in the Triad since 1993 and had worked at the same High Point textile company since 2009. Two of her four children were born here, making them American citizens as well. The other two are here legally.
Tobar Ortega said she fled Guatemala under the fear of violence. A judge turned down her request for asylum in 1989 as did an appeals court.
For years, the government, knowing she was here, did nothing. She was among millions of immigrants living in the country illegally whose deportations were not enforced under past presidential administrations. Previous policies under presidents of both political parties were to go after immigrants who were considered violent, not those like Tobar Ortega who had clean records.
In 2001, Tobar Ortega was granted "voluntary departure," which required her to leave the country but would have allowed her to return for visits or formally apply for citizenship.
Tobar Ortega had checked in with immigration officials once a year starting in 2011 after ICE agents showed up at her job. But on April 20, 2017, at the ICE office in Charlotte, she was ordered to leave the country by May 31 that year.
Their mandate harkened back to a 1999 incident.
While Tobar Ortega was trying to gain asylum in the U.S., she abruptly returned to Guatemala to visit her daughter, who had a life-threatening illness. She was detained while trying to re-enter the country with what turned out to be a false visa.
She called it a difficult decision under impossible circumstances, and said she has spent thousands of dollars over the past 20-plus years trying to find a path to citizenship.