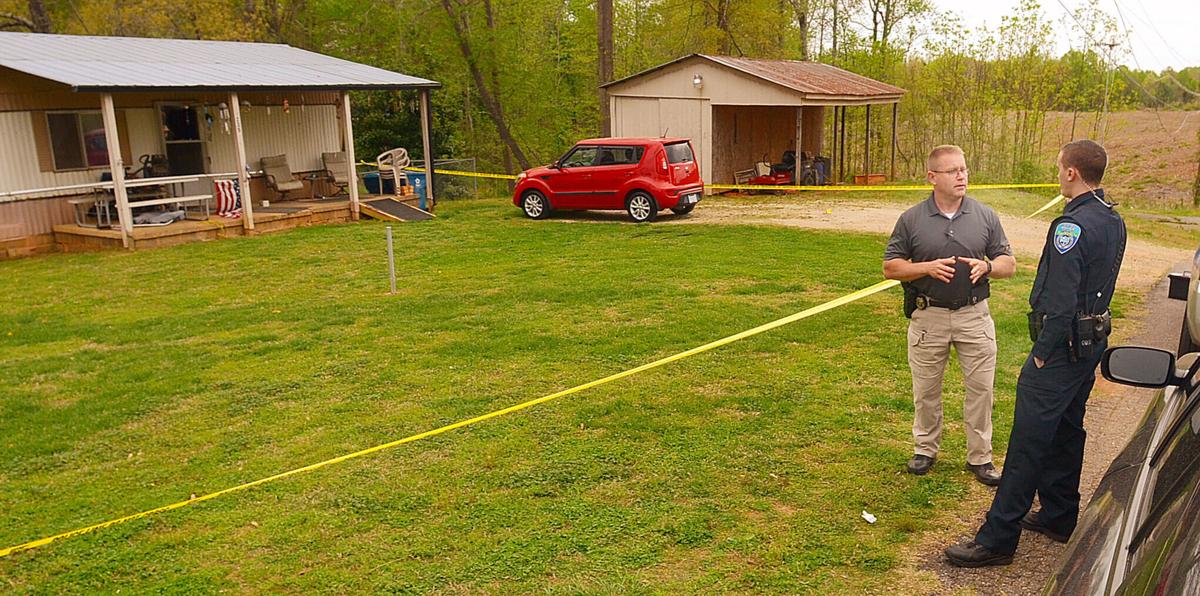 A man who broke into his grandfather's home and was shot last week has died from his injuries.
Jessie DeWayne Gibson, 34, died Tuesday night at Carolinas Medical Center in Charlotte, says a news release from police in Long View, a town west of Hickory in Catawba and Burke counties.
His grandfather, George William Gibson Sr., 76, is hospitalized in stable condition in Hickory after his grandson assaulted him, police said.
Investigators say Jessie Gibson forced his way into his grandfather's home in Hickory and attempted to steal money from him Thursday. Jessie Gibson had his face and head concealed by a piece of clothing when he broke in, physically assaulted his grandfather, tried to steal money from him and pointed a pistol at him, the release said.
George Gibson shot his grandson during the attack.
The grandson ran from the scene and was found later at a motel, police said. His cellphone was found in his grandfather's driveway, and the face covering was found in a wooded area a short distance away.
George Gibson was home alone at the time of the break-in and he did not realize the assailant was his grandson, according to police.
District Attorney Scott Reilly has determined that no charges will be filed against George Gibson and that his actions were justified because he feared for his life and only used deadly force after his grandson pointed a gun at him.
"The ill-fated decision by Jessie Gibson to conceal his identity, kick in his grandfather's door, assault his grandfather and attempt to rob his grandfather led to a tragic outcome for the entire Gibson family," said Long View police Chief T.J. Bates. "People have the right to defend themselves, and our law enforcement investigation indicates Mr. George Gibson Sr. was in fear of his life when he shot Jessie Gibson on the morning of April 15, 2021."