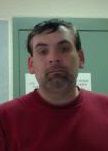 The McDowell County Sheriff's Office has charged a Little Switzerland man with making meth, authorities said Thursday.
Investigators with the McDowell County Sheriff's Office charged Nicholas Dain Freedle, 40, of Ginseng Drive in Little Switzerland, with manufacturing methamphetamine. On the morning of Thursday, Jan. 2, detectives with the Sheriff's Office and agents with the N.C. State Bureau of Investigation, were called to Freedle's residence in reference to a possible meth lab, according to a news release.
Social workers with the McDowell County Department of Social Services notified authorities of a possible lab at that location. A search revealed remnants of a lab.
Freedle got a $100,000 bond.
Be the first to know
Get local news delivered to your inbox!