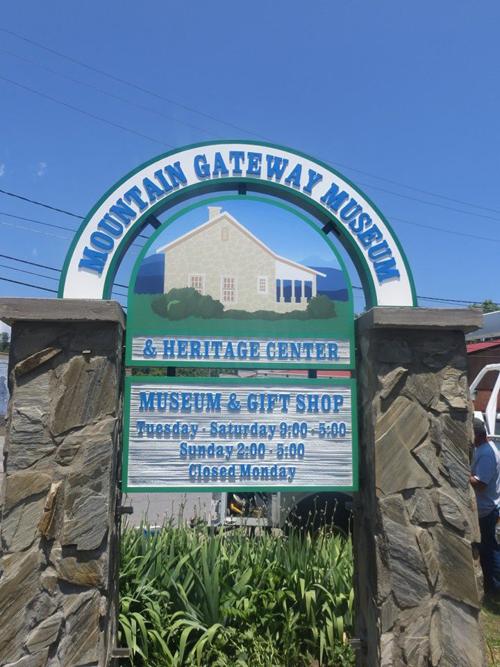 The Mountain Gateway Museum's Farmers' Market is open every Thursday, rain or shine, from 2:30-6 p.m. on the grounds of the museum, located at 24 Water St. in Old Fort, just a quarter of a mile off Interstate 40 at Exit 73.
Farmers are now selling fresh, locally grown or produced vegetables, herbs, honey, eggs, beef, and other edible products, as well as heirloom seeds and plant starts. Additional vendors are expected, and invited, to join the market as more varieties of fruits, vegetables, and flowers come in season. The market will continue every Thursday throughout the summer until Oct. 3, according to a news release.
StockWild Kitchen has a food truck at the market from 2:30-6 p.m. on Thursdays for anyone wanting a late lunch, snack or dinner. Picnic tables are available on the museum's grounds. And while the museum closes daily at 5 p.m., a port-a-john is set up on the grounds for after-hours market-goers.
All farmers must register with Mountain Gateway Museum to participate in the market. To register online, go to the museum's website at www.mgmnc.org , click on the "Events" icon, then on "Farmers' Market," and finally on the link in the text that will take you to the registration form. General rules and regulations of the market also can be found on the web site.
All home-cooked, home-baked or home-canned goods must be approved by the N.C. Department of Agriculture before they can be sold. (For more information about how to get approved, visit MGM's web site at www.mgmnc.org or call 828-668-9259.) No craft items will be allowed during the market's first year.
All vendor spaces at the MGM Farmers' Market are free for local farmers, although donations will be accepted. For vendors who need electricity, there is a $5 per space weekly fee, which is payable monthly. Spaces are assigned on a first-come, first-served basis.
Farmers may sell from their tailgates in the museum's parking lot on Water Street or from 12-foot by 12-foot tent spaces located inside the split-rail fence along Water Street in front of the museum's two log cabins. A few spaces also are available on the cabins' front porches. Vendors must provide their own tents, as well as tables and chairs.
The Farmers' Market is organized by the museum and the Old Fort Community Forum and is co-sponsored by StockWild Kitchen, Silver's Specialties, TAG Contracting Inc. and Greybeard Realty, according to the news release.
For more information about the farmers' market in Old Fort, contact Mountain Gateway Museum at 828-668-9259 or visit the museum's website at www.mgmnc.org.
The museum is a regional branch of the North Carolina Museum of History in Raleigh and is the westernmost facility in the N.C. Department of Natural and Cultural Resources' Division of State History Museums. Located at the intersection of Catawba Avenue and Water Street in Old Fort, just a quarter-mile off I-40 at Exit 73, the museum is open Tuesday through Saturday, from 9 a.m. to 5 p.m., and Sunday, from 2 to 5 p.m. Closed Monday. Admission is free.
Be the first to know
Get local news delivered to your inbox!