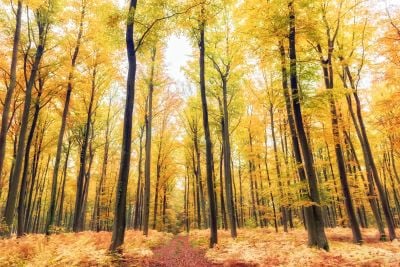 The people of McDowell County can play a part in developing a regional system of bicycle trails that would include this county and three others. And they can get started by filling out a survey.
The Isothermal Planning and Development Commission (IPDC) was awarded a planning grant from the N.C. Division of Transportation to develop a regional bicycle transportation plan for McDowell, Polk, Rutherford and Cleveland counties. The plan will guide future bicycle infrastructure projects for next several decades and will dictate where funding for projects will be spent during that time in the four county region. This includes funding for projects such as trails, greenways, and separated bicycle and pedestrian paths that make it safer for cyclists and pedestrians to travel and improves roadway efficiency for motorists. IPDC has hired Alta Planning and Design to complete the plan, according to information from Heather Cotton, Marion's planning and development director.
"Having a plan in place is the first step in a very long process for making transportation improvements," said Cotton. "The process of planning, engineering, funding, and construction for any transportation project including roads, sidewalks, bicycle lanes, trails, and other multi-modal infrastructure takes decades to complete."
Federal and state transportation funding, however, is only given to projects that have an approved transportation plan in place.
"McDowell County is one of only a few counties in our region that does not have an adopted bicycle plan, but it does have an extensive bicycle network and in some cases this network also supports other transportation and recreation activities as well such as the Catawba River Greenway," said Cotton.
There are also other proposed projects within the community that with adequate funding could be developed in the future to increase opportunities for cycling and other activities. These infrastructure improve not only improve mobility, but also translate into safer streets, healthier residents, and a stronger economy.
"That is why it is critically important to have an adopted plan in place that accurately reflects the public's desire for specific projects so that as funding is made available the local community will be in a position to benefit," said Cotton. "Not only is this bicycle infrastructure good for the public's health and safety, it is great for business. Counties in the IPDC region are taking note of the positive economic impact that this type of infrastructure investment has on the local economy."
Other nearby counties are modeling and/or connecting their own trail networks to other neighboring networks like the Swamp Rabbit Trail in Traveler's Rest, S.C. near Polk County.
The Swamp Rabbit Trail is a 33 mile rail-trail that has generated $6.7 million in economic return and spurred a revitalization of downtown Travelers Rest attracting new businesses and restaurants. Another example is the Carolina Thread Trail that extends north to Cleveland County that will have an estimated economic impact of $42 million to $84 million in new tourism spending once fully constructed, according to a study completed by Econsult Corporation and Greenways Incorporated.
Polk, Rutherford and Cleveland counties are not alone in understanding the economic benefit of these networks. Local governments in McDowell County, in partnership with the McDowell Trails Association, have been actively working to construct the Catawba River Greenway, which will eventually extend more than 30 miles through McDowell County all the way from Burke to Buncombe.
That work resulted in the Catawba River Greenway being designated as part of the Fonta Flora State Trail system, which will eventually run from Morganton to Asheville.
On May 19, Mike Murphy, director of the N.C. Division of Parks and Recreation, told a packed room at the North Carolina Arboretum in Asheville that the Fonta Flora State Trail, once fully constructed, would rival that of the Swamp Rabbit Trail in South Carolina and the Virginia Creeper Trail in Virginia bringing significant tourism to the region, according to Cotton.
"In order for this to happen, McDowell County needs to be actively engaged in this regional planning process," she added.
The plan needs to accurately reflect each county, therefore IPDC and Alta Planning and Design are asking the public from the four-county region to participate in the planning process and have provided a number of ways to do so. There is an online survey that can be completed, an interactive map to identify locations where cycling infrastructure or improvements are needed, and there will be a number of public outreach events throughout the region to attend. To take the online survey and/or to learn more on how to get more engaged in the planning process, visit www.isothermalbikeplan.com.