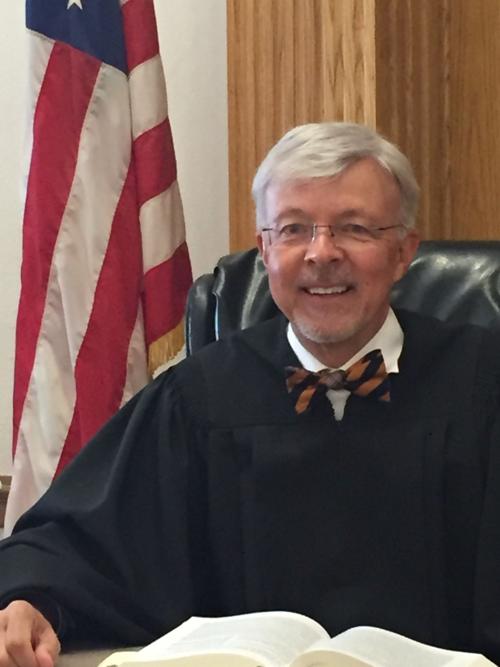 After nearly 20 years of service on the bench, Chief Judge Randy Pool of District 29A suddenly turned in his resignation letter on Friday, Nov. 8 effective that day.
The McDowell News obtained a copy of that letter.
"Dear Friends and Colleagues:
This letter is to inform you that as of today, Nov. 8, 2019, I am retiring as your Chief District Court Judge. It has been a privilege and honor to work and serve with each of you. I always looked forward to coming to work and to the team effort we give each day to get the job done.
"I can't say thank you enough to make you know and feel the love and concern I have for each of you. I'll never forget the laughter and the kind words we offered each other as we moved through the day. It seems only a while ago that I began this journey with you and now as I look around I see that I'm the longest serving elected official in our district. Where did the time go?
"I never dreamed of having a job that meant so much to me and that I hoped made a difference in other people's lives. My challenge to you is through Christ to continue to make a difference. I have never been so blessed and I ask God's blessings will continue on you. Thanks for making our workplace like family and our friendship forever."
The letter was signed by Pool.
Pool was appointed to the judge's bench by Gov. Jim Hunt in 1999 after serving 18 years as an attorney. The McDowell News attempted to reach Pool by phone, and as of this publication, have not heard back from him.
According to District Attorney Ted Bell, the Administrative Office of the Courts has sent in a retired judge from Cabarrus County to fill Pool's spot before a replacement can be appointed.
Bell said the next steps will be for the all of the attorneys in Rutherford and McDowell counties to meet and take nominations for the position. That meeting has not been scheduled.
After interviews, five names will be sent to the governor who will then appoint the next judge. Bell said he doesn't anticipate a new judge until March.
Pool was last elected district court judge in 2018, defeating challenger Corey J. MacKinnon with 8,030 votes to MacKinnon's 4,462.
Be the first to know
Get local news delivered to your inbox!