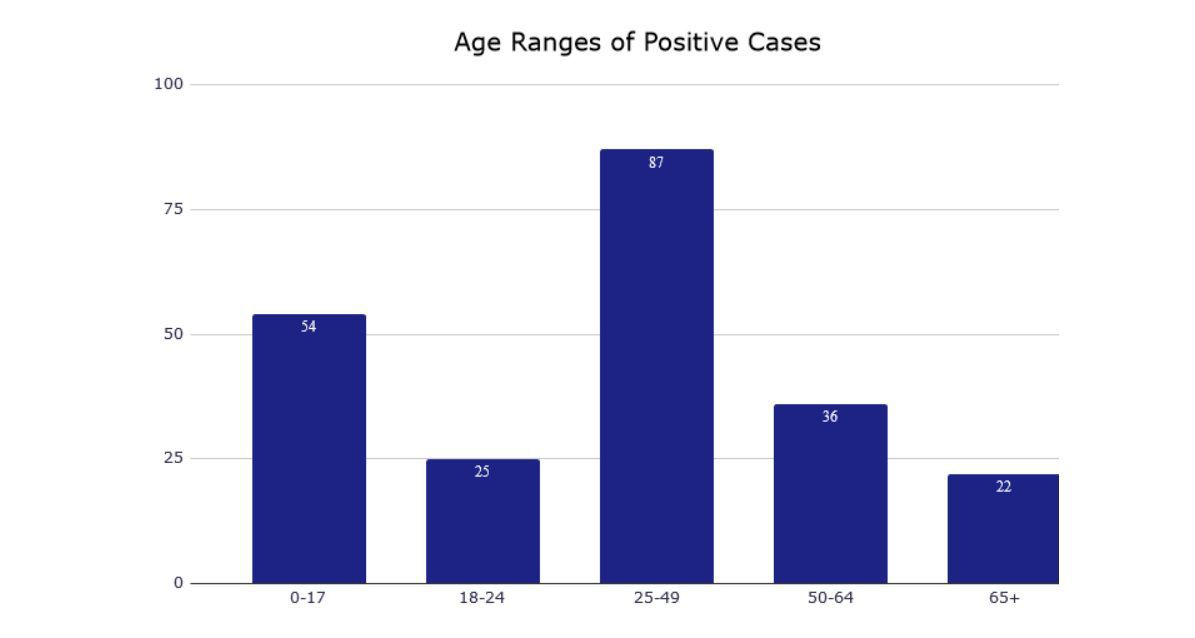 The McDowell County Health Department said Wednesday that six additional McDowell County residents have tested positive for novel coronavirus (COVID-19), bringing the known local total to 224.
Health officials continue to emphasize social distancing and face covering in public to slow the spread.
Public Health officials and the McDowell County Emergency Operations Center are monitoring trends of transmission. By tracking the trends and data, they concluded that transmission continues to be in gatherings of 10 or more people where social distancing is not practiced, households where multiple people reside and widespread community transmission. Public health staff are aggressively investigating and tracing all contacts to positives and all positive cases are quarantined for 14 days.
There have been 4,343 people tested, 3,933 negative results and 186 tests are pending results. Presently, there are 79 individuals in quarantine, 143 out of quarantine and two deaths.
Out of the positive cases, 14 have required hospitalization while 210 have not. The age group with the largest number of cases is 25-49 years of age with 87 positives. The second highest age group is 17 years of age and younger with 54 positive cases.
Here are the state's numbers for nearby counties as of noon on Wednesday:
Buncombe -- 591 cases, 38 deaths.
Burke -- 1,033 cases, 20 deaths.
Catawba -- 780 cases, 12 deaths.
Rutherford -- 296, seven deaths.
"With the holiday weekend coming up we know there will be temptation to be in large groups. I encourage you to be extremely cautious when making these decisions. Our largest outbreaks have come from mass gatherings in social settings." stated Public Health Director Karen Powell. "It is so important that you wear a face covering anytime you are out in public. It will keep yourself and others safe. Always wash your hands, use hand sanitizer and avoid touching your face. We want to see these numbers go down and wearing a face covering is one way to do that." 
The Health Department is working to get in touch with all contacts of positives to offer testing. 
If an individual would like to be tested, they can call the hotline at (828) 527- 6687. The operator will ask a list of questions and will provide the caller with the appropriate instructions based upon the answers given. The hours of operation for this hotline are 8 a.m. – 8 p.m., seven days per week. If you are having a medical emergency, call 9-1-1 and inform the dispatcher that you have symptoms of COVID-19.
Free COVID-19 testing will be conducted at the following locations via a drive-thru setup:
• Today until 2 p.m.; McDowell High School
• Monday from 9 a.m.-11 a.m.; Nebo Crossing Church at 963 Harmony Grove Rd. in Nebo
• Wednesday, July 8 from 9 a.m.-11 a.m.; McDowell High School
Concerned about COVID-19?
Sign up now to get the most recent coronavirus headlines and other important local and national news sent to your email inbox daily.