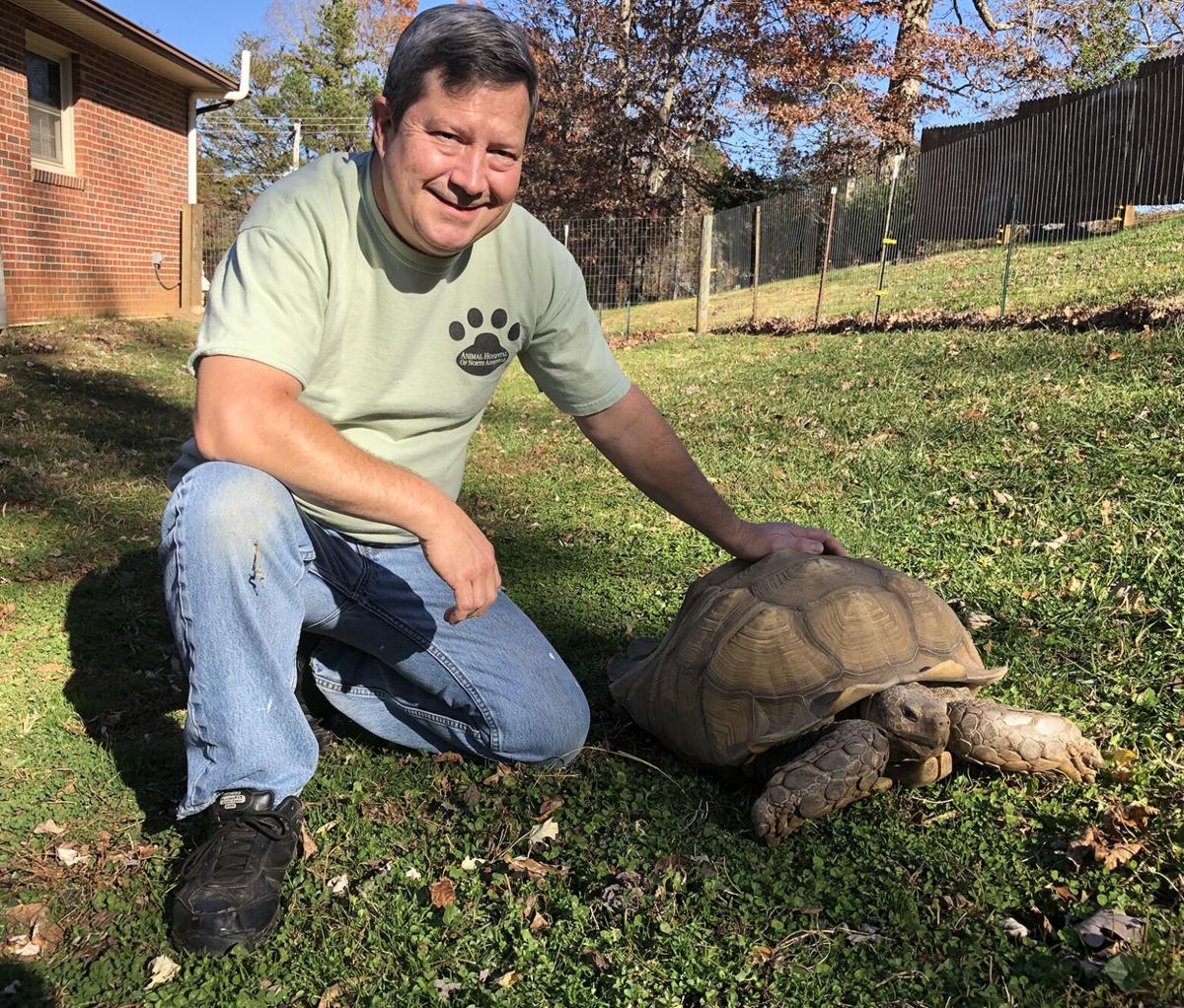 More than a week ago, Russ Swisher of Marion posted on Facebook about his lost tortoise named Henry. Swisher was worried about the reptile getting out in the cold weather at night and asked local people to help him find Henry before it was too late.
Henry is a 20-year-old sulcata tortoise, which is the third largest species of tortoise in the world and the largest species of mainland tortoise. Sulcate tortoises are native to the southern edge of the Sahara desert in Africa, according to online sources.
Henry weighs approximately 110 pounds and is only halfway grown. Tortoises like Henry can live extremely long lives, often more than 150 years with proper care, according to Swisher.
Swisher said he worked as a veterinary technician with 35 years of experience with exotic and domestic animals. He first worked with giant tortoises in the late 1980s at Busch Gardens, the large theme park and zoo in Tampa, Fla.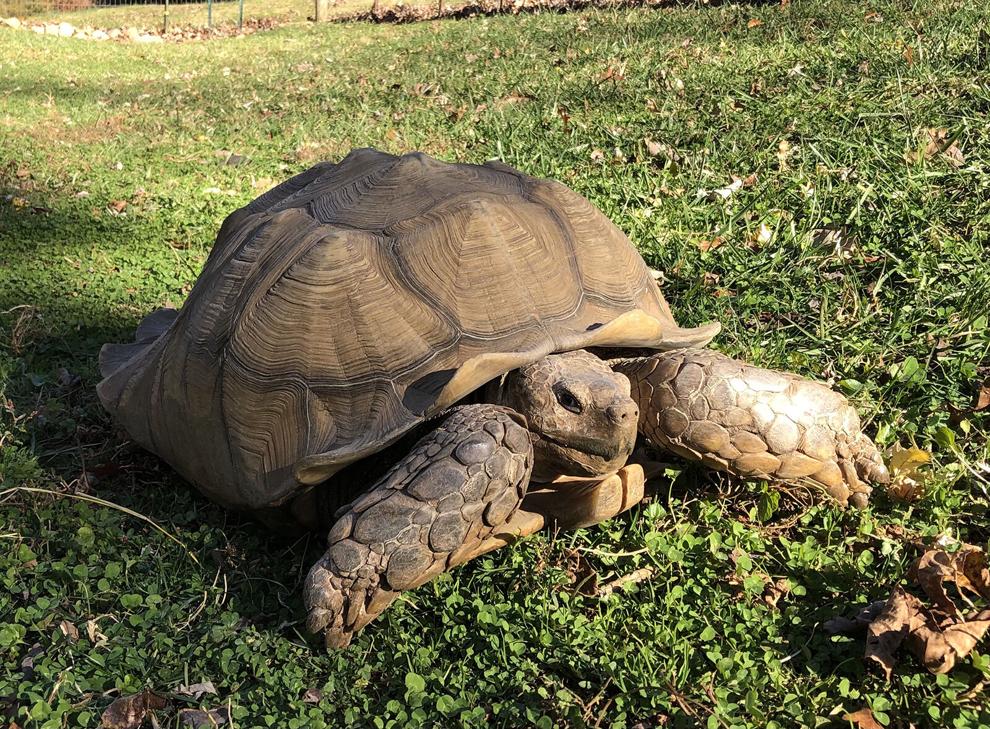 "Henry was a wedding gift from me to my wife Adrienne when we married 19 years ago, as she is an avid turtle and tortoise lover," Swisher told The McDowell News.
The tortoise made the move to Marion with Russ and Adrienne Swisher when they relocated last year from Brandon, Fla. Henry may be a rarity for the area. Swisher said he's not aware of any other tortoises in McDowell County.
On the afternoon of Friday, Nov. 12, Henry escaped his enclosure while Swisher was working on his new house in preparation for the weekend's overnight freeze.
"As a reptile, he can't tolerate very cold weather, and I was adding insulation to his house and testing out his heating equipment," said Swisher said. "When I discovered him missing, I notified a neighbor to keep an eye out for him, and I began searching for him."
Apparently that neighbor notified other neighbors, and soon around 10 to 15 residents were searching the surrounding woods and farms looking for Henry.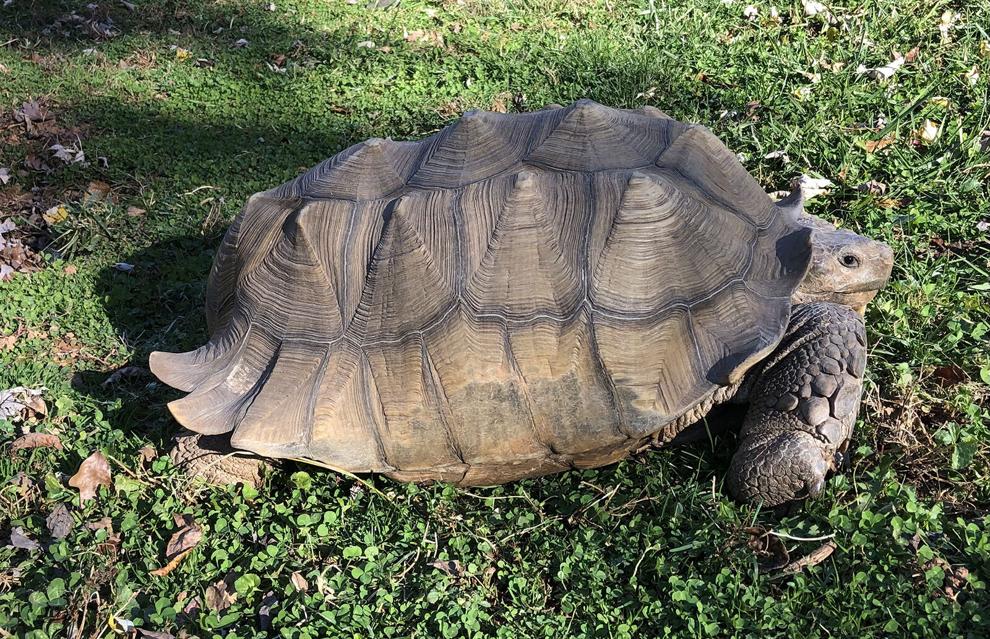 "We were pretty seriously worried, because he was not equipped for the impending cold weather, and would not survive it for any length of time," said Swisher.
His neighbors helped search the woods with flashlights until well after dark.
"We hadn't even met most of the neighbors that dropped everything to help us out, so we were really overwhelmed by all of the support," said Swisher.
The following morning, those same neighbors continued to help with the search all day, crawling and hiking through thick brush and thorns trying to locate the tortoise.
On Saturday, Nov. 13, temperatures dipped into the 20s overnight and the Swishers were beginning to worry that he might not be found alive.
Finally on Sunday, Nov. 14, at about 1 p.m., the neighbor's German shepherd dog Sophie located Henry and began barking.
"She was clearly confused and weirded out by this smelly rock with legs," said Swisher. "Henry was extremely cold and very near the end when he was found. He is doing quite well now and we have been slowly warming him up and providing him with supportive care. We expect him to make a full recovery, but are pretty shaken from the experience."
Swisher said he and his wife were overwhelmed with the support and help from their neighbors in Marion.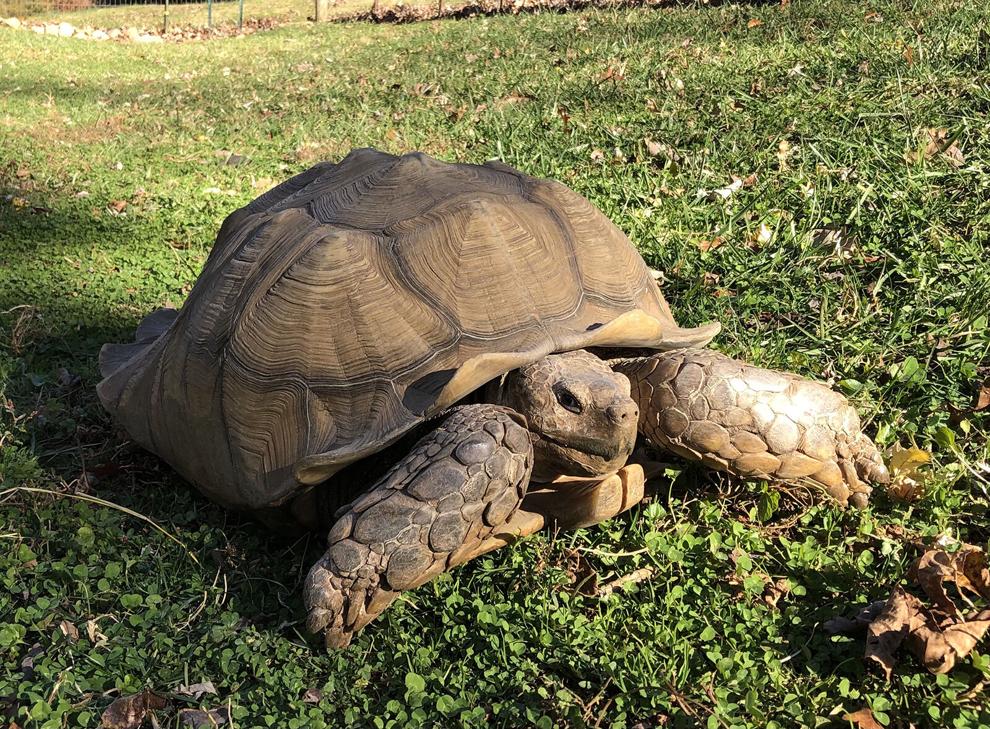 "We are super appreciative for all of the support and help that our neighbors and folks in Marion provided," he said. "We aren't used to people looking out for others the way they do here. Hell, in Florida our neighbors would have stepped over his dead body and complained that he was in their way."
"It's clear that we have landed in the right place," he added. "We are learning that Marion is full of truly good people, and is clearly a very special place."
From now on, Henry will be fitted with a VHF radio tracker that records GPS data to track his location, and renovations to his enclosure will include self-locking gates, as well as motion-activated cameras and sensors to prevent this from happening again, said Swisher.