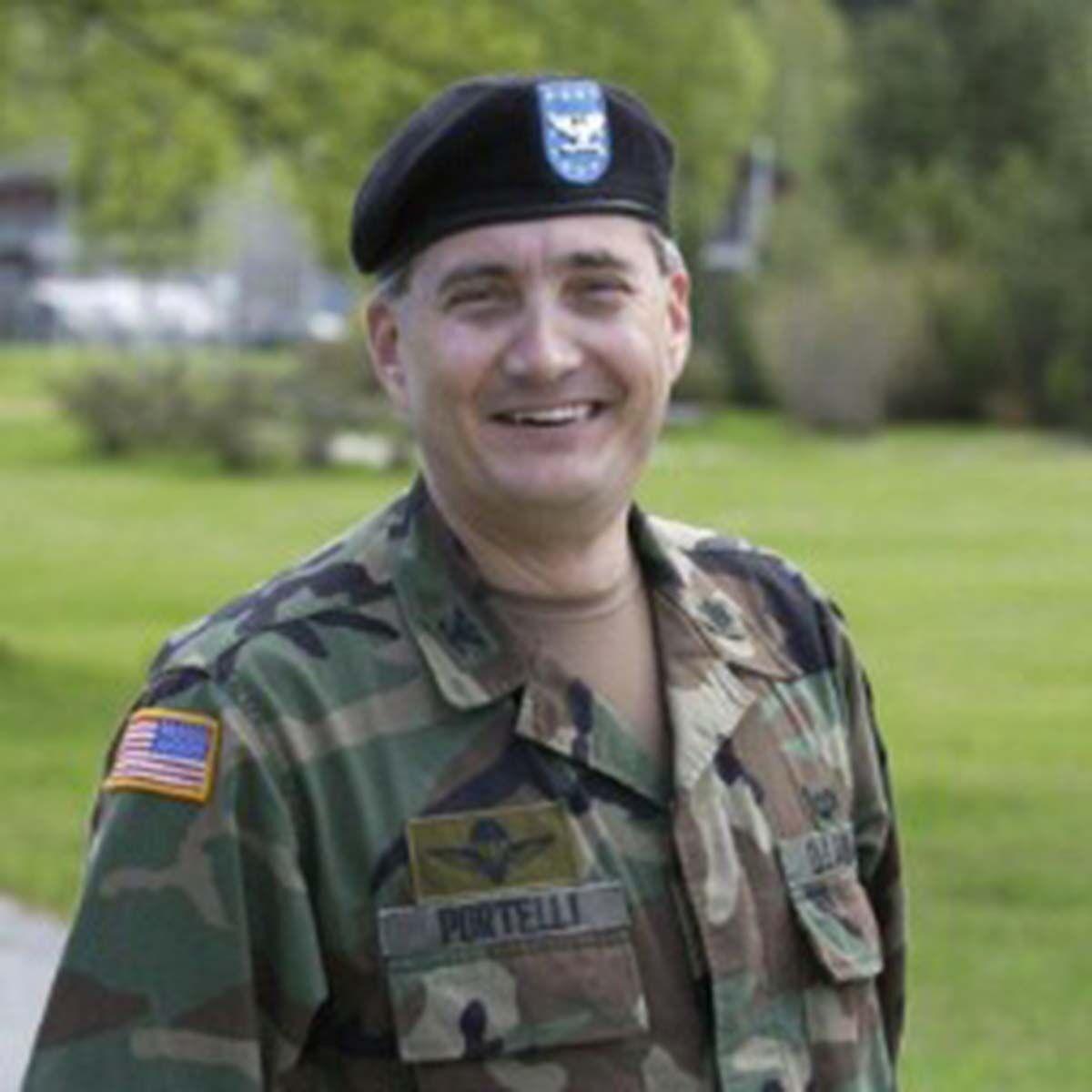 After a hiatus in 2020 because of COVID-19, the Memorial Day service for McDowell County will be held again this year on Sunday.
The 25th Memorial Day service will be held Sunday at 2 p.m. at the Corpening Memorial YMCA's Ray Buchanan Field House, where the soccer fields are located. This service is hosted by American Legion Post 56. Seating is limited at the field house so please consider bringing a folding chair, according to a news release.
Last year, the annual Memorial Day service did not take place because of the COVID-19 pandemic. It will return this year at a slightly different location.
The guest speaker for the McDowell County Memorial Day service will be retired Army Col. Alex R. "Alpo" Portelli, who lives in the Dysartsville community.
Portelli is a 1981 distinguished military graduate of the University of Tampa, with a Bachelor of Arts degree in political science. Born in the United States and raised in Norway, he holds a Master of Arts degree in Scandinavian studies from the University of Minnesota and a master's in strategic studies from the U.S. Army War College.
Portelli's military education includes the Norwegian Army Staff College, the U.S. Army Command and General Staff College, the Armed Forces Staff College, the Foreign Area Officer Program, the Joint Military Attaché School, the Norwegian National Defense College and the U.S. Army War College.
He has served as chief of the Europe Division, ECJ5, HQUSEUCOM in Stuttgart, Germany and served as the U.S. Army attaché to the Kingdom of Norway. He has extensive European service with command and staff assignments encompassing three tours in Germany, two tours in Norway and tours in Honduras and Turkey. Portelli is an expert linguist, with native fluencies in Norwegian, Swedish, Danish and German languages and dabbles in Italian, Spanish, French and Turkish, according to the news release.
He holds numerous military awards and decorations as well as U.S. and Norwegian parachutist badges and received a Department of State Meritorious Honor Award. For his services to the Kingdom of Norway, he was awarded the Norwegian Defense Medal with laurel wreath and, by Royal Norwegian proclamation, was knighted a Commander of the Royal Norwegian Order of Merit by King Harald of Norway.
Here in McDowell County, he continues his public service in the local community, serving as president of the Rotary Club of Marion; chairman of the McDowell Local Food Advisory Council; board member of the McDowell Health Coalition and program chairman for the Mount Mitchell Scouting District. He is married to the former Gail Emanuel of Murrysville, Pa.
During the Memorial Day service, the flags of all the military branches will be presented and members of the NJROTC cadets will participate in the folding of the flag ceremony. The ceremony will include the playing of "Taps."