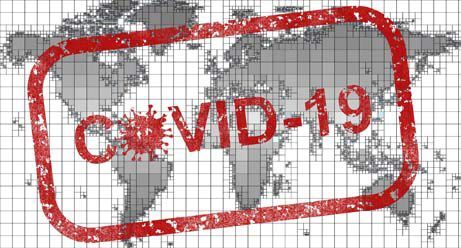 The McDowell County Health Department said Friday a third person in McDowellas died due to COVID-19
Health officials also said six additional McDowell County residents had tested positive for novel coronavirus (COVID-19), bringing the total number of know positives to 321 over the course of the pandemic.
There had been 6,033 people tested, 5,040 negative results and 672 tests are pending results. There were 98 individuals in quarantine, 220 out of quarantine and now the third death related to COVID-19.
"It is critical to wear a face covering," said regional Health Director Karen Powell. "Your local Public Health team and Emergency Operations Center are working extremely hard to keep our community healthy. Please do your part by wearing a face covering to stop the spread of COVID-19. It can save your life as well as your loved ones. It can help us to lower the numbers and stop transmission. Always wash your hands, use hand sanitizer and avoid touching your face.
If an individual would like to be tested, they can call the hotline at (828) 527- 6687. The operator will ask a list of questions and will provide the caller with the appropriate instructions based upon the answers given. The hours of operation for this hotline are 8AM – 8PM, 7 days per week. If you are having a medical emergency, call 9-1-1 and inform the dispatcher that you have symptoms of COVID-19.
Free COVID-19 testing will be conducted at the following locations via a drive-thru setup:
• McDowell County Health Department; Monday, July 20 from 9-11 a.m.
• Ashworth Baptist Church; 75 Lamplighter Lane in Marion; Wednesday, July 22 from 3:30-5:30 p.m.
• McDowell County Health Department; Friday, July 24 from 9-11 a.m
Get local news delivered to your inbox!
Subscribe to our Daily Headlines newsletter.