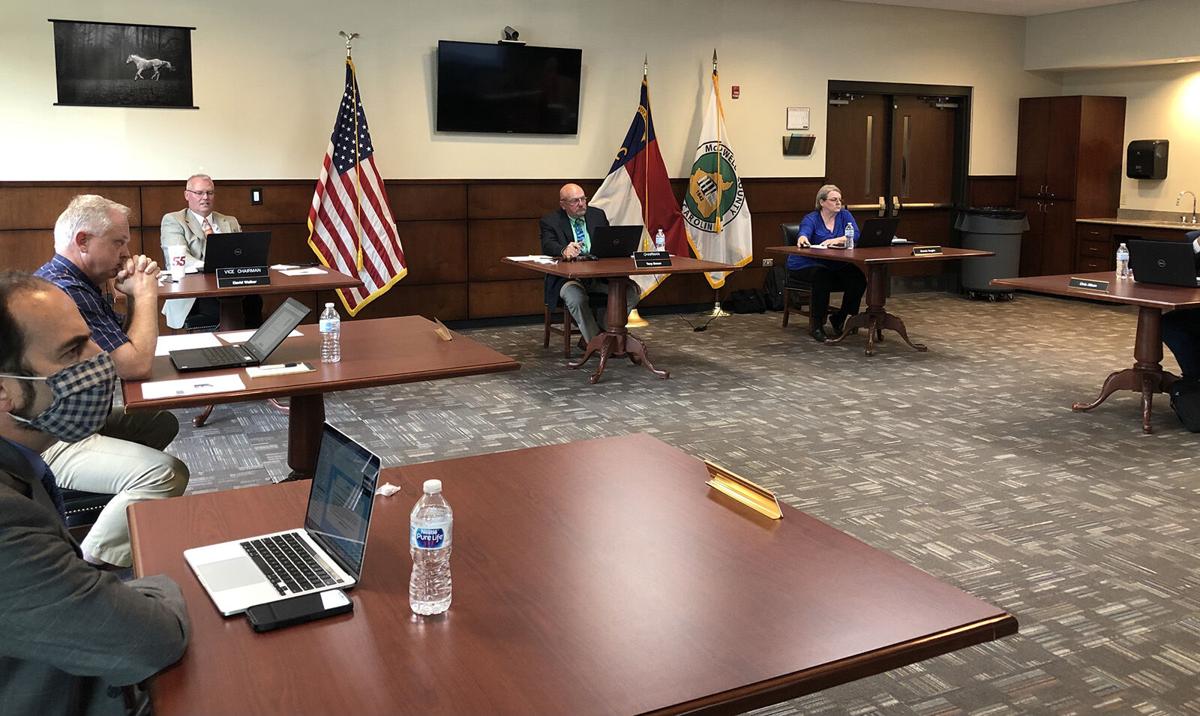 The McDowell County Board of Commissioners agreed Monday to file an appeal of the 2020 census figures, which showed the population for McDowell and its two municipalities have declined since the 2010 census.
During the regular meeting, County Manager Ashley Wooten talked with the commissioners about the latest information from the 2020 census, which Wooten described as "disappointing."
"My impression is we would have some measure of growth," said the county manager.
However, the 2020 census figures, announced on Aug. 12, showed that McDowell County's population had a .9% decrease since the previous census. The 2010 census showed McDowell had a population of 44,996. Ten years later, the population for the county was listed as 44,578.
Likewise, Marion and Old Fort had population declines. The 2010 census reported a population of 7,838 for the city of Marion. The 2020 census reported a population of 7,717, a 1.5% decrease.
The 2010 census reported a population of 908 for the town of Old Fort. But in 2020, the town's population dropped to 811, a 10.7% decrease.
County officials said there is more at stake here than just disappointment over lower numbers.
"While a population decrease certainly hurts from a civic pride perspective, it can also hurt financially since several revenues are calculated on a population basis," said Wooten to the board in a memo.
"It affects the money we receive," said Commission Vice Chairman David Walker.
County officials said the lower-than-expected numbers for 2020 could have happened because more people were filling out their census forms online last year and many people in McDowell don't have reliable internet. Wooten said he's talked with officials from Marion and Old Fort about the census figures. There has been discussion of filing an appeal of the figures when that process begins in January 2022.
This process would not be a door-to-door campaign. However, there would be an audit of housing units, group quarters and other residences. It is possible a private consultant would need to be hired or it is possible that the Foothills Regional Commission could assist. The commission is the council of governments for the Isothermal region which includes Cleveland, McDowell, Polk and Rutherford counties in western North Carolina.
There may be a fee to McDowell County if a consultant is hired.
Commission Chairman Tony Brown said he supports having an audit of the 2020 census results.
After a discussion, the commissioners voted to appeal the results.