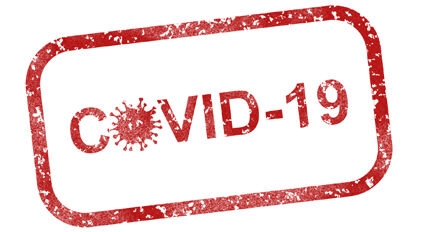 The state of emergency declared for McDowell County, Marion and Old Fort due to COVID-19 has come to an end, according to a release from Emergency Services Director William Kehler.
On Tuesday at noon, the state of emergency that was declared for COVID-19 on March 17, 2020 was terminated for McDowell County, Marion, and Old Fort. Both Marion Mayor Steve Little and Commission Chairman Tony Brown issued orders terminating the state of emergency. Brown's order covers the town of Old Fort along with the rest of the county outside of Marion.
Local COVID-19 metrics continue to decline week after week. The Emergency Operations Center was also deactivated Tuesday after being active for 450 days for COVID-19 operations, according to a news release.
The latest report from the Health Department, issued Friday, June 4, stated McDowell County had 5,159 total positive cases and 77 people in McDowell have died of COVID-19.
McDowell Emergency Services staff will continue to assist the Health Department with COVID vaccine clinics. Community paramedics and other team members will continue to administer vaccines to homebound residents.
The latest report from Friday, June 4 stated a total of 33,642 doses of the COVID vaccines were administered in McDowell. As of last week, 17,494 residents in McDowell were partially vaccinated or 38.2% and 16,148 residents were fully vaccinated or 35.3%.
This compares with the statewide numbers. According to the N.C. Department of Health and Human Services' Website, 40% of the total population in the state (those 12 years old and older) was fully vaccinated and 44% of the state's population has had at least one dose. For more information, visit: https://covid19.ncdhhs.gov/dashboard/vaccinations
The McDowell County COVID-19 Dashboard will continue to be updated online Monday through Friday. The weekly press releases will continue to be sent on Friday afternoon.
"We would like to thank each agency, staff member, and volunteer that supported the COVID-19 operation in McDowell County over the last 450 days," reads a statement from McDowell Emergency Services. "This historic event challenged our community like never before. We continue to remember the 77 McDowell citizens who lost their lives due to this virus."