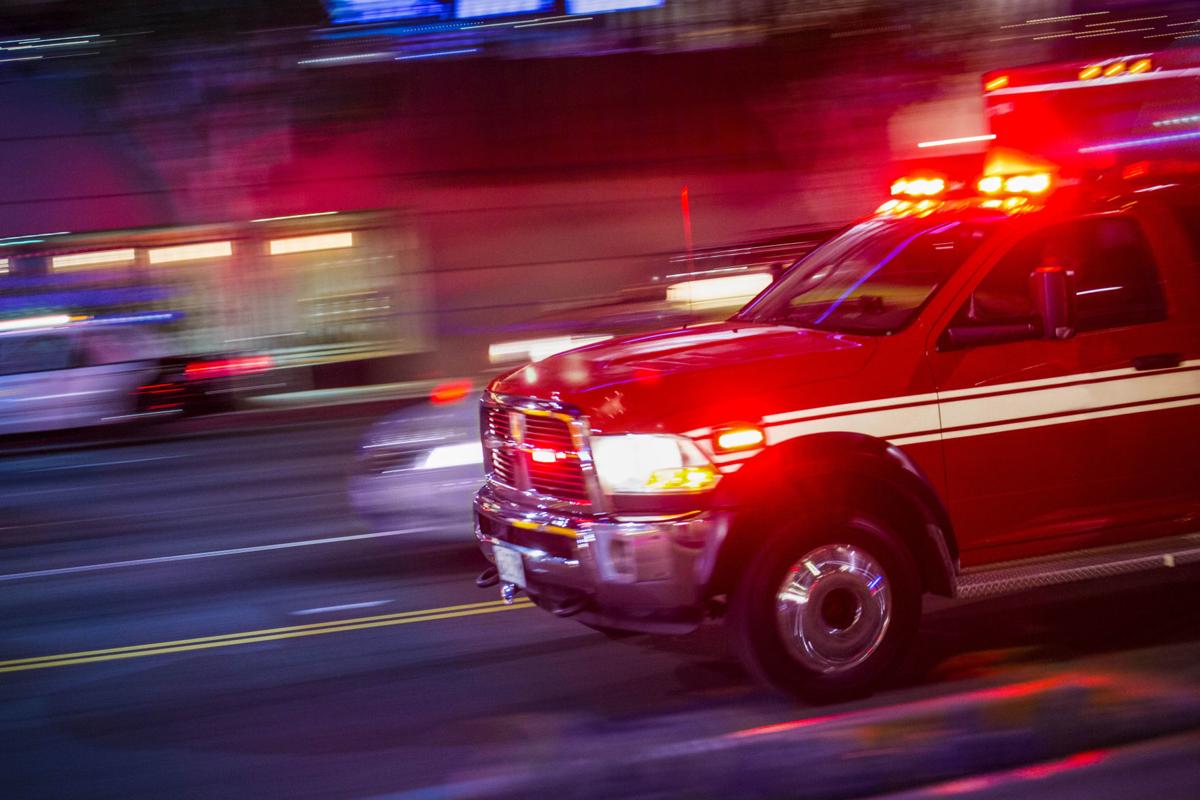 A hiker was injured and had to be taken out of the Linville Gorge by way of a Blackhawk helicopter Thursday night.
The call to the Burke County Rescue Squad came in at 3:01 p.m., said BCRS Battalion Chief Wes Taylor. The hiker had taken a fall that caused injuries to his lower extremities. 
His hiking partner had to hike about an hour and a half out to get cell service to call 911 for help.
Getting access to the hiker came pretty quick after the call because a Burke County Rescue Squad member was on a trail crew helping with trail maintenance nearby when the call came out, Taylor said.
Within an hour, that crew member reached the hiker, and within two hours of the call, rescuers with more advanced medical kits reached the hiker. 
The hiker was unable to walk on his own or with assistance, Taylor said. It would have taken 40-50 people to carry him out of the woods, so they requested assistance from the North Carolina National Guard, North Carolina Emergency Management and the North Carolina Helo-Aquatic Search & Rescue Team, Taylor said. 
By the time the helicopter was able to access the hiker, it was around 8:30 p.m. Rescuers cleared the scene by 11:30 p.m., Taylor said. 
The hiker was in good spirits and awake through the rescue, Taylor said. He was well prepared for the hike, but things still happen in the gorge.
"He was a frequent hiker," Taylor said. "He said that he hiked two to three times a week and that this was a common thing for him."
For those who might be planning to take up hiking this spring and summer, Taylor offered some tips.
"Start small," he said. "Go with easier trails. Don't take the advanced trails, and also know where you're going. Know the area, get a map of the area, do your research and don't get in over your head."
Make sure to have sufficient supplies and make a plan, Taylor said. Make sure a friend or family member knows the plan and know when and where you plan to be back.
If trouble does find you, remember that Burke, McDowell and Avery counties all have text 911, he said. Text 911 with the type of emergency and the location of the emergency and dispatchers will text back.
Burke County EMS, Burke County Emergency Management, Linville Central Rescue, Jonas Ridge Fire and Rescue, Oak Hill Fire and Rescue, Chesterfield Fire and Rescue, North Carolina Emergency Management, North Carolina National Guard and North Carolina Helo-Aquatic Search & Rescue Team all responded for the rescue.