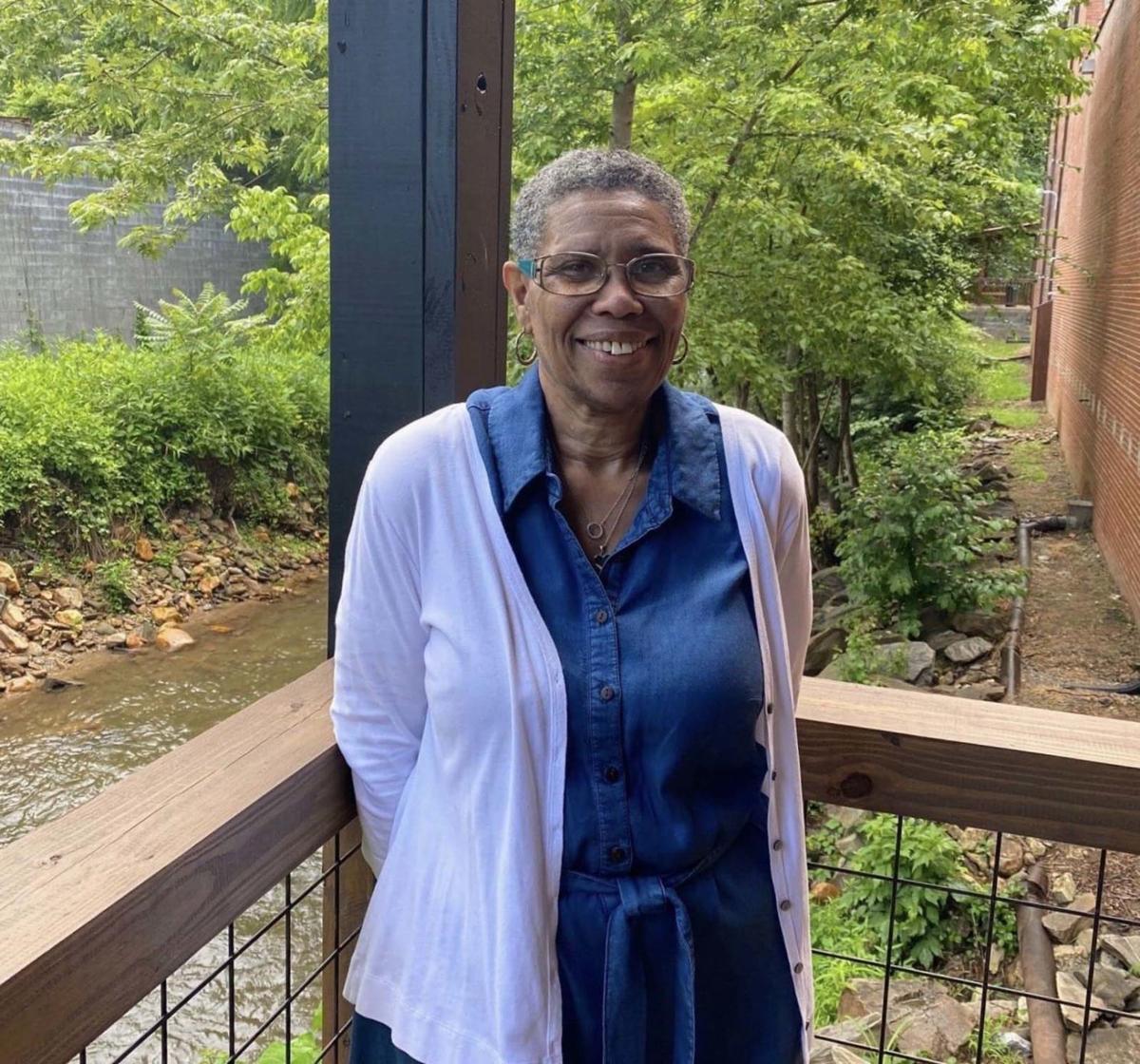 A former member of the Old Fort Planning Board already plans to run for mayor of the town next year.
On Wednesday, July 1, the recently formed Old Fort Forward group announced that Stephanie Swepson Twitty will seek to be placed on the ballot for Old Fort mayor in the 2021 election. The announcement was made at Hillman Beer in Old Fort and shared on Facebook. The announcement states she is an Old Fort native and currently lives in the town limits.
"As a 20+ year Community Economic Development Professional, expanding her leadership skills into an elected office in her hometown would be a home run," reads the announcement on Facebook.
The current mayor is Rick Hensley.
Swepson Twitty said to The McDowell News that she and other individuals had talked about her running for mayor of Old Fort. She said "generally, we received strong support for our endeavors and introduced our 'platform planks.'"
"We see this opportunity for leadership as a natural expansion of the work we have been, are currently doing in marginalized communities," she said to The McDowell News. "We believe our leadership represents 'real-time' vision and solutions to bridge the urban, rural divide."
The platform planks for her campaign cover such topics as:
» Economic growth and development. Twitty said she supports small business growth and development and "equitable, inclusive business opportunities." Her platform states, "We want to encourage business growth that have a desire to work in partnership with local government that can provide a (return on investment) which can be realized in 5-10 years."
» Tourism development. "We embrace and understand that the natural built environment is, will be a driver for tourism and development," reads the platform planks, "We support current and future efforts to brand ourselves as the 'Town of Trails.' We commit to soliciting businesses that will offer services and products aligned with this branding and that will offer equitable inclusive employment opportunities."
» Housing and community development. Her campaign supports safe, affordable housing in a good neighborhood. "We will work to promote housing development that offer the residents walkability to jobs and businesses. Housing that can respond to the first-time homeowner as well as the retirees," reads her platform.
» Organization and compliance. Her campaign calls for applicable supportive ordinances. "We will work to be create implement sound policy, policy that responds to current and future challenges, challenges, many of which are being experienced due to a failure to enforce ordinances in place," reads her platform. "We will take a leadership role in being proactive, rather than reactive to crafting ordinances that will support economic and community development growth." Her campaign also calls for an enforcement officer, similar to what the city of Marion has. "We support government that works with the community, that, while understanding leadership, is, can be nimble, is not top down," reads her campaign platform. She also calls for "fiduciary management responsibility."
» Environment. "We appreciate and understand the majesty of trees, creeks, and natural environment we have inherited," reads her campaign platform. As such, we will work with planners and developers to be attune to 'highest and best' land use." Her campaign calls for the preservation of a natural built environment and beautification of streetscapes in Old Fort town limits. "Under our leadership we will be wholly committed to beautification of our downtown streetscapes, to include utilizing competent, knowledgeable expertise of planners, developers and design teams who understand the 'main street experience,'" reads the platform.
Swepson Twitty is the president and chief executive officer of Eagle Market Streets Development Corp. in Asheville. "We believe we are uniquely positioned 'for such a time as this,' as a 30-plus year community economic development professional, (with a proven track record in economic development and growth strategizing and implementation), a previous business owner, and recent past chair of the town of Old Fort Planning Board, we represent a 'forward together' approach to governance and management a 'best in class' peer position," reads her campaign platform.
She served on the Old Fort Planning Board but in May she announced to the Old Fort Board of Aldermen and specifically to the mayor that she and the other members had resigned from their positions.
"On a personal note, I'd like to say I was sorry to come to this place because it feels like the sentiment is no women, no people of color, no progress," she said at the May 18 Board of Aldermen meeting.
Later in June, Swepson Twitty wanted to clarify to The McDowell News that the entire Planning Board resigned and not just herself. She also wanted to specify that her remarks on May 18 were directed to Mayor Rick Hensley and they are her personal views.
"Additionally, my remarks regarding the lack of sensitivity by the Mayor, relative to People of Color, women and individuals or groups who may be progressive in their thinking, were directed solely towards the Mayor," she said in an email last month to The McDowell News.
She recently told The McDowell News that her campaign for mayor "has absolutely nothing to do with experiences related to the former Planning Board."
In her platform, Swepson Twitty stated she comes from a long line of educators and proponents for scholastic achievement. She is currently enrolling in the University of North Carolina at Chapel Hill's School of Government-Local Leadership Academy.
Get Government & Politics updates in your inbox!
Stay up-to-date on the latest in local and national government and political topics with our newsletter.