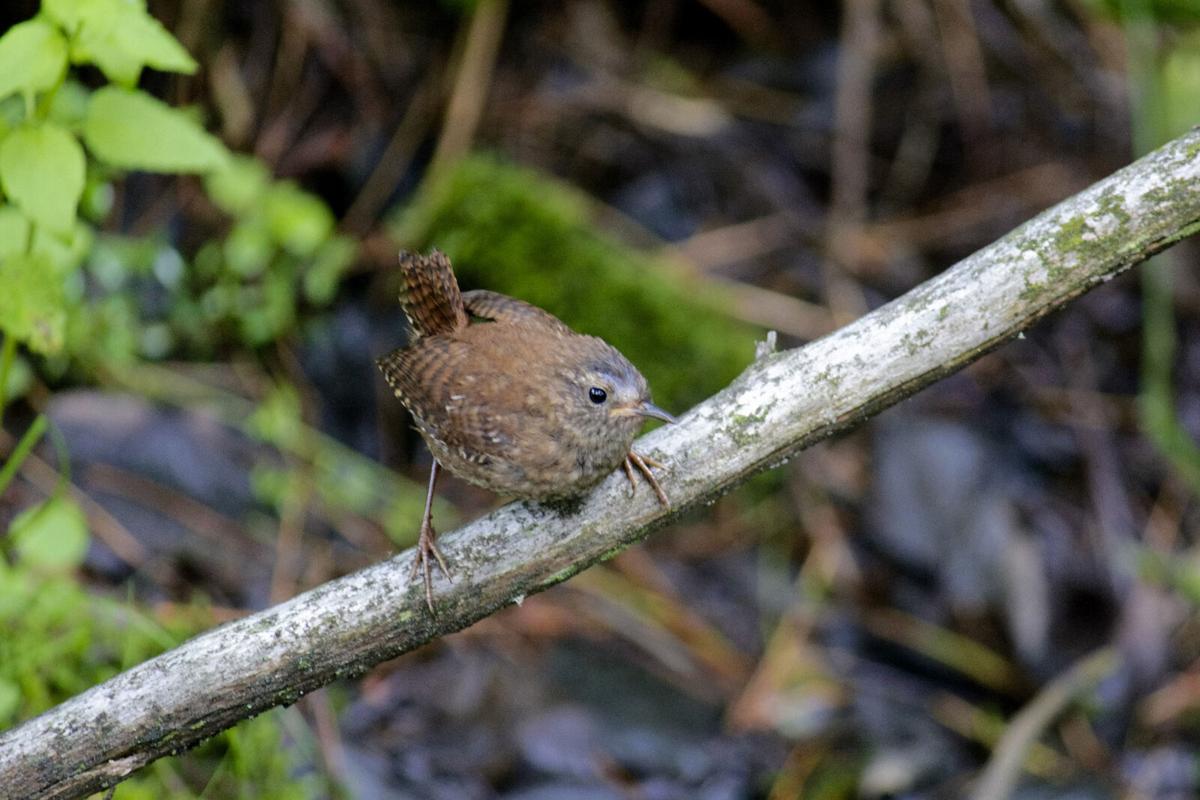 The Lee and Lois Herndon Chapter of Tennessee Ornithological Society completed two Christmas Bird Counts last month for Northeast Tennessee. The long-running counts for Elizabethton and Roan Mountain were conducted with social distancing protocols due to the ongoing pandemic.
The 78th consecutive Elizabethton CBC was held Saturday, Dec 19, with 26 observers in 10 parties. Although the day started cold at 19 degrees, temperatures warmed by mid-day. Participants tallied 77 species (plus one additional species in count week), which is above the recent 30-year average of 73 species. The all-time high on this count was 85 species found in 2017.
Below is the list for the Elizabethton CBC:
Canada Goose, 645; Mallard,193; Ring-necked Duck, 1; Bufflehead, 105; and Hooded Merganser, 6.
Ruffed Grouse, 1 (Count Week); Wild Turkey, 26; Common Loon, 3; Pied-billed Grebe, 5; Horned Grebe, 8; and Double-crested Cormorant, 1.
Great Blue Heron, 21; Black Vulture, 14; Turkey Vulture, 14; Sharp-shinned Hawk, 1; Cooper's Hawk, 4; Bald Eagle, 3; and Red-tailed Hawk, 30.
Killdeer, 8; Ring-billed Gull, 5; Rock Pigeon, 313; Eurasian Collared-Dove, 6; and Mourning Dove, 108.
Eastern Screech-Owl, 4; Great Horned Owl, 1; Barred Owl, 2; Belted Kingfisher, 16; Red-headed Woodpecker, 2; Red-bellied Woodpecker, 49; Yellow-bellied Sapsucker, 14; Downy Woodpecker, 29; Hairy Woodpecker, 3; Northern Flicker, 17; and Pileated Woodpecker, 27.
American Kestrel, 19; Eastern Phoebe, 14; Blue Jay, 199; American Crow, 395; Common Raven, 9; Carolina Chickadee, 159; Tufted Titmouse,110; Red-breasted Nuthatch, 3; White-breasted Nuthatch, 28; and Brown Creeper, 2
Winter Wren, 9; Carolina Wren, 136; Golden-crowned Kinglet, 26; Ruby-crowned Kinglet, 9; Eastern Bluebird, 134; Hermit Thrush, 13; American Robin, 40; Gray Catbird, 1; and Northern Mockingbird, 69.
European Starling,1081; American Pipit, 51; Cedar Waxwing, 16; Orange-crowned Warbler, 1; Palm Warbler, 1; and Yellow-rumped Warbler, 71.
Eastern Towhee, 20; Chipping Sparrow, 15; Field Sparrow, 10; Fox Sparrow, 1; Song Sparrow, 179; Swamp Sparrow, 6; White-throated Sparrow, 62; White-crowned Sparrow, 13; Dark-eyed Junco, 65; and Northern Cardinal, 199.
Red-winged Blackbird, 3; Eastern Meadowlark, 1; Common Grackle, 2; Brown-headed Cowbird, 1; Evening Grosbeak, 1; House Finch, 27; Red Crossbill, 9; American Goldfinch, 136; and House Sparrow, 49
Participants included Joe McGuiness, Kim Stroud, Dave Gardner, Vern Maddux, Rob Armistead, Chris Soto, Roy Knispel, Jerry Bevins, Pete Range, Harry Lee Farthing, Tammy Griffey, Tom McNeil, Debi and J.G. Campbell, Bryan Stevens, Ben and Anne Cowan, Brookie and Jean Potter, Fred Alsop, Catherine Cummins, Judi Sawyer, Charlie Warden, Michele Sparks, Jacki Hinshaw, and long-time compiler Rick Knight.
Results from the two local CBCs will be forwarded to the National Audubon Society. According to the National Audubon Society's website, the tradition of the Christmas Bird Count arose from a less than bird-friendly custom. By the turn of the 20th century, so-called sportsmen would conduct a "Side Hunt," a rather blood-thirsty Christmas custom that saw hunters competing to see who could score the largest amount of feathered and furred corpses.
The annual holiday bird survey may even have arisen from an earlier custom with roots in Europe that came to the United States of America with early colonists. The "Side Hunt" has some similarity to a peculiar celebration in Ireland and other European countries known as "Wren Day" or "Hunt the Wren Day." The event was conducted the day after Christmas, the date of Dec. 26 being consigned as Saint Stephen's Day. By the 20th century, the hunt consisted of tracking down a fake wren carried atop a decorated pole. Crowds would parade through towns in masks and colorful attire. These groups were referred to as "wren boys."
Whether or not the "Side Hunt and "Wren Hunt" shared any connections, it was a huge step forward for conservation when preeminent ornithologist Frank M. Chapman proposed a new holiday tradition. His radical idea was to count birds during the Christmas season rather than hunting and killing them. The first CBC took place in December of 1900 with 27 observers participating at 25 locations in the United States and Canada.
We've come a long way since the days when birders used a gun to bring a bird up close and personal for inspection. There's still competition, but these days birders are trying to see which count party can observe and identity the most species of birds. The only evidence brought back from the field is an occasional photograph.