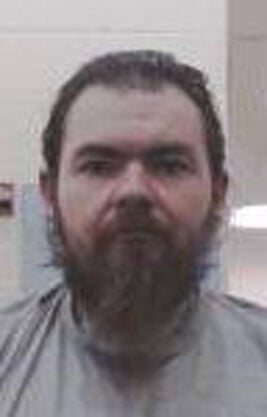 A Marion man may be wishing he had kicked the smoking habit. It led to his arrest, authorities said Monday.
Detective Burlin Ballew of the McDowell County Sheriff's Office charged James Robert Littrell, 33, address listed as Jacktown Road in Marion, with breaking and entering a trailer, breaking and entering a motor vehicle, larceny and injury to personal property.
On Oct. 29, 2019, a Fletcher man reported that someone broke into a storage trailer parked at Nebo Space Center, on Old Highway 10 East, and removed two step ladders, four ladder jacks, an air compressor, a drill and other tools.
Then on Nov. 3, 2019, the same victim reported that someone broke into his pontoon boat at Nebo Space Center and took fishing rods and reels, scuba gear, knives and marine batteries
DNA left behind at one of the scenes led detectives to Littrell. Richelle Bailey, public information assistant for the McDowell County Sheriff's office, said a cigarette butt found at the scene was sent to the State Bureau of Investigation lab, which matched the DNA to Litrrell in a database. 
According to fbi.gov, North Carolina has 292,739 offender profiles and 14,557 forensic profiles in a database.
Littrell was held on a  $20,000 bond.
According to the N.C. Department of Public Safety, Littrell has an extensive criminal record, including convictions for hit and run, speeding to elude arrest, drug possession, DWI, breaking and entering, larceny and parole violations
Sign up for our Crime & Courts newsletter
Get the latest in local public safety news with this weekly email.