McDowell County has a 15-year master plan to better market the local community as a destination for tourists, complete with proposed improvement projects for Marion, Old Fort and Little Switzerland and a strategy to enhance McDowell's tourism "brand."
"I think this is a real game changer for the community," said Kim Effler, executive director of the McDowell Chamber of Commerce.
During a special meeting Tuesday, the Marion City Council, the McDowell County Board of Commissioners, the McDowell Tourism Development Authority (TDA), the Marion Business Association, the McDowell Chamber of Commerce and other economic development stakeholders met at the Marion Community Building to hear the tourism master plan presentation. Members of the public were welcome to attend but only a few were present.
TDA Director Carol Price said her agency worked with Destination by Design to create this master plan. Based in Boone, Destination by Design is a multi-disciplinary economic development firm comprised of "experienced local government planners, engineers, urban designers, and communication experts." The firm collaborates with local governments and economic development organizations to plan, develop, brand, and promote destination-quality recreation and tourism assets, according to its Website.
Destination by Design has done similar work for Rutherford County, Alleghany County, the city of Randleman, downtown Lenoir and downtown Boone.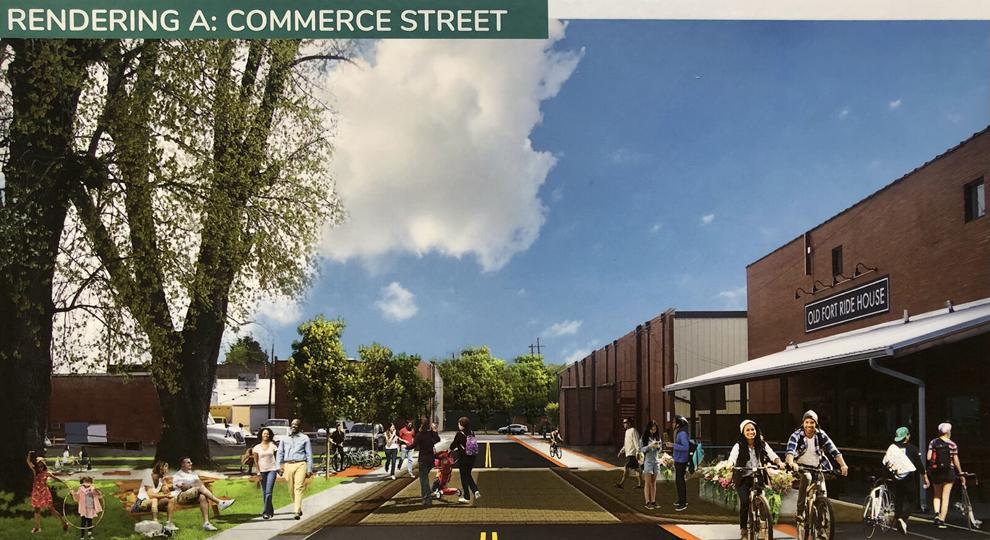 Representatives of the firm said the master plan they created contains proposed capital projects for the downtowns of Marion, Old Fort and Little Switzerland as well as new ways to "brand" McDowell to tourists.
As an example, Jason McDougald, executive director of Camp Grier, talked about what is happening in Old Fort with new businesses like Kitsbow, the Old Fort Ride House and Hillman Beer and how the town is becoming a destination for enthusiasts of cycling and outdoor recreation. What is happening in Old Fort can happen on a larger scale for the rest of McDowell.
The TDA showed a new video that promotes Old Fort as a destination for cycling and hiking enthusiasts.
Representatives from Destination by Design said they talked with local people about promoting McDowell for tourism. The designers heard local people say that McDowell gets passed over too often by tourists on their way to someplace else. But they also heard that people are getting burned out with Asheville and are looking to go to a different destination.
Destination by Design has created a new logo for McDowell County that calls it a "Blue Ridge Mountain Wonderland." The town of Old Fort could be branded as "Pisgah First," under the plan.
Marion is already branded as "Where Main Street Meets the Mountains."
These new logos could be printed on signs, bumper stickers, T-shirts and souvenirs.
Eric Woolridge, director of planning with Destination by Design, presented some recommendations for further enhancements in the downtowns.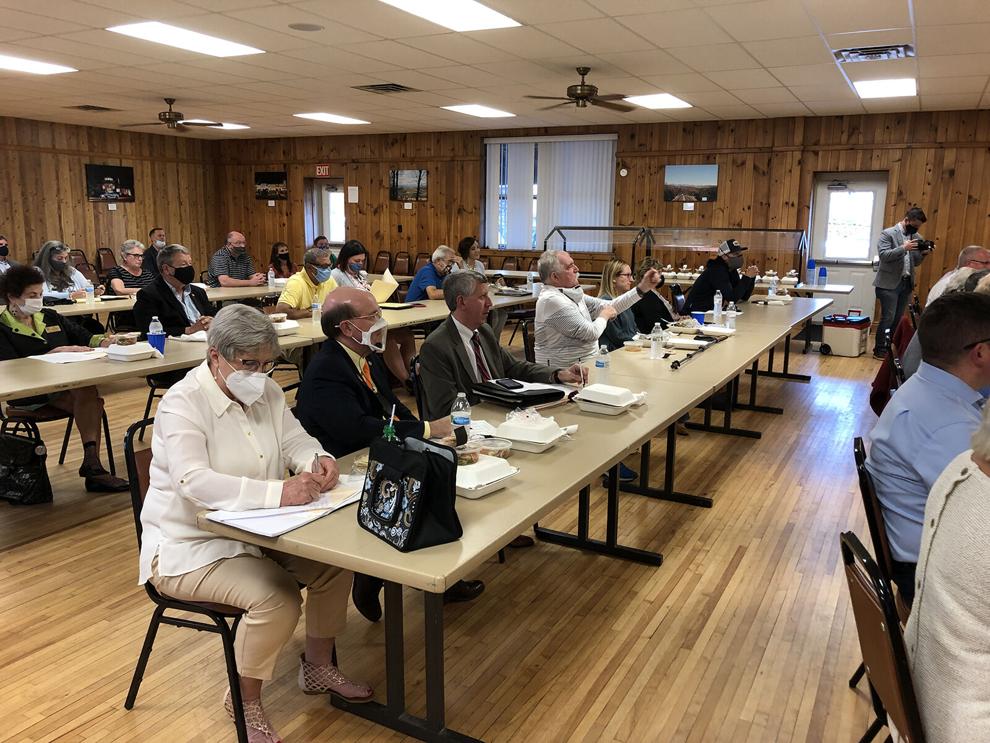 The recommendations include improvements and streetscapes to the West Henderson and Logan streets in downtown Marion. Both streets could be made more pedestrian friendly with new wayfinding signs and some public art and sculpture.
Woolridge said some kind of gateway structure could be placed welcoming the public to downtown Marion. The plan also calls for some branding and improvements to the Peavine Trail, Alabama Avenue and Georgia Avenue.
The plan contains suggestions for improving the flow of traffic in and around the McDowell House at the Joseph McDowell Historical Catawba Greenway.
The planners with Destination by Design also unveiled their ideas for Old Fort. The plan recommends a streetscape for the town and reducing a part of Catawba Avenue to two lanes and making Commerce Street more friendly to cyclists and pedestrians, which where the Old Fort Ride House, Kitsbow and Hillman Beer are located.
"We've presented all these ideas to N.C. DOT," said Woolridge.
He added there are proposed improvements for the railroad crossing in Old Fort that the railroad will approve.
The planned Fonta Flora Trailhead Park has been funded and it will have a dog park and picnic areas. The planners with Destination by Design said a pavilion could be built there for outdoor concerts and events.
The master plan calls for improvements in Little Switzerland, which has an economy based on tourism and vacation homes. Woolridge said a trail could be built to better connect the sections of Little Switzerland and the big directional sign there could be replaced with a new one.
The plan also addresses all four of the state trails in McDowell.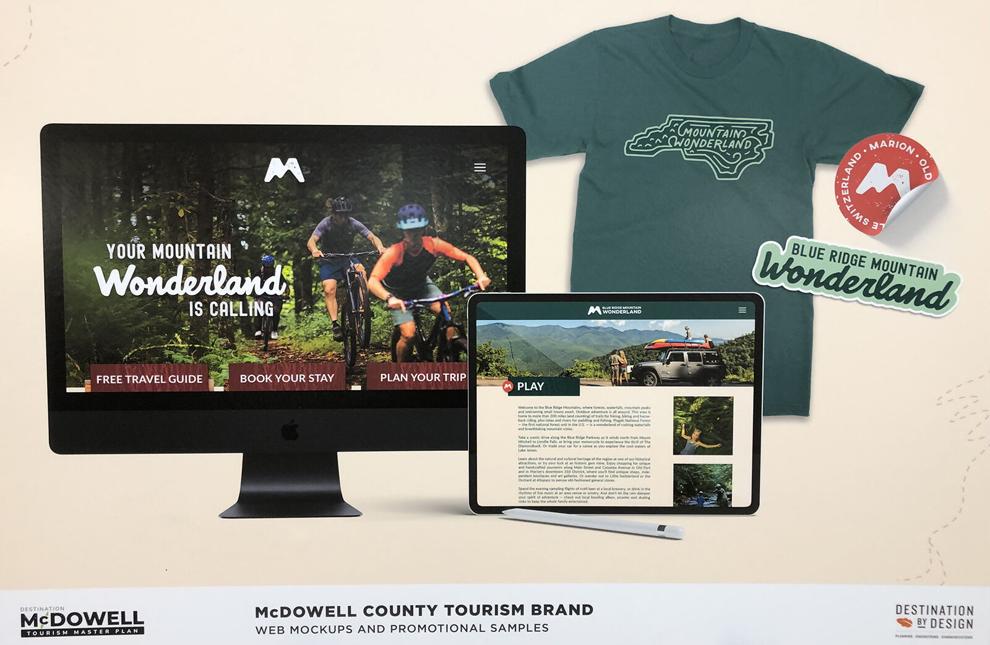 The TDA representatives and the Destination by Design challenged local officials to get started on this master plan.
"My challenge is what is something we can advance?" said Woolridge. "What is something we can move forward?"
Mayor Steve Little said he learned a lot from this presentation and said the plan is a wonderful start to better promoting McDowell to tourists.
"What I have seen tonight is really exciting and the word I have heard all night is partnership," said Councilman Billy Martin. "We have all got to work together. All I ask is for us to work together to make this a reality."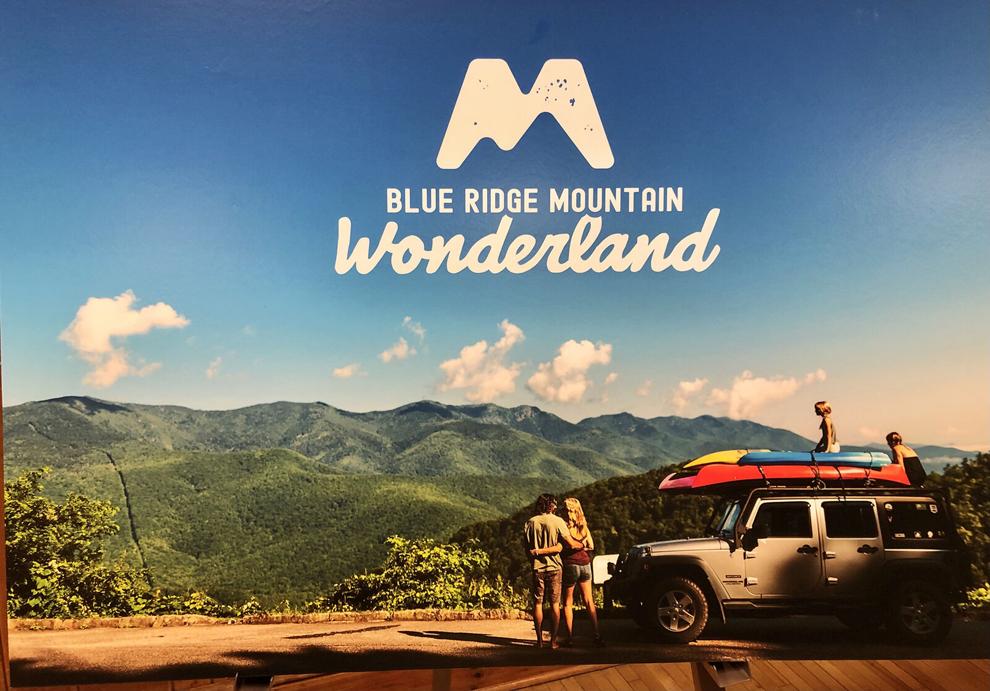 Local officials said there are some "low hanging fruit" that can be done soon such as improvements to the Peavine Trail.
"This is the TDA's plan but it is really everyone's plan," said Woolridge.
Local activist and civic leader Alex "Alpo" Portelli said the critical thing is it comes down to dollars and cents especially with some of the bigger projects like the streetscapes.
"We rely so heavily on grants," he said. "The key is how do you organize? You are talking about massive amounts of money."
Effler said she and other leaders visited the urban trails in Knoxville, Tenn. and learned about what has been done there.
The county commissioners and city council members expressed their enthusiasm and said they should appoint a working group to focus on this plan and try to make it a reality.
"We have got to talk to the people who have the big money, the state and federal governments and the grants," said Commission Vice Chairman David Walker.
As for Destination by Design, Walker said "They're great. I saw the work they did in Rutherford County."
"We've got a plan. We know what to do," said TDA Director Carol Price.