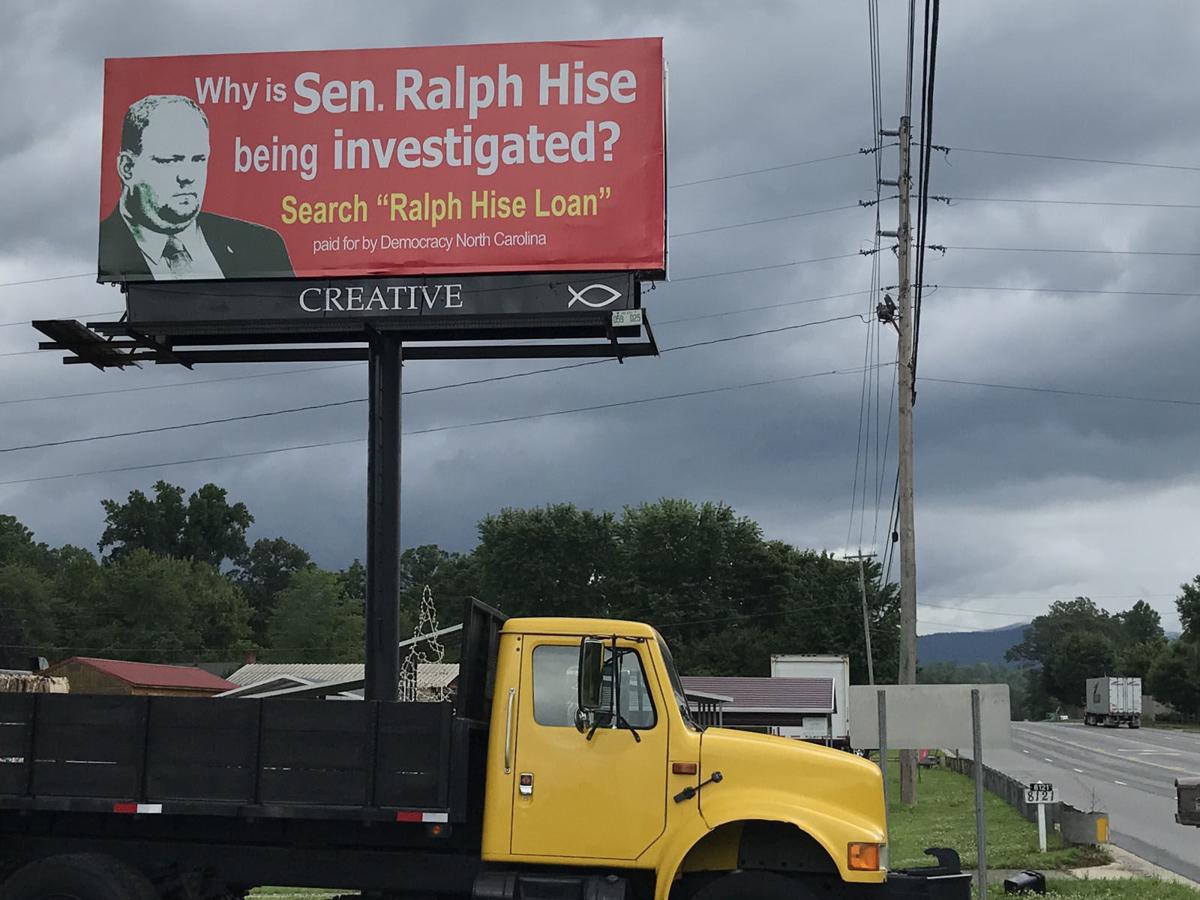 N.C. Sen. Ralph Hise, who represents McDowell in the state Senate, is facing a hearing in Raleigh today regarding his alleged campaign finance violations.
The bipartisan State Board of Elections & Ethics Enforcement is holding a hearing and state canvass at today's meeting beginning at 10 a.m. The meeting will occur in the agency's boardroom located on the third floor of the Dobbs Building, 430 N. Salisbury Street in Raleigh. The board is expected to address at this week's meeting alleged campaign finance violations by Hise, who is a Republican from Mitchell County, according to NC Policy Watch.
Hise represents the 47th Senatorial District, which includes Madison, McDowell, Mitchell, Polk, Rutherford and Yancey.
Hise, one of the state Senate's most influential members, co-chairs the standing committees on Health Care and Appropriations on Health and Human Services. He is a member of the standing committees on Pensions and Retirement and Aging and Commerce and Insurance.
Hise has allegedly withdrawn about $10,000 in excess "loan repayments" from his campaign account for personal use. He also failed to disclose receiving more than $9,000 in donations from political action committees (PACs), according to Democracy North Carolina, a voting rights and campaign finance watchdog group.
In a previous story, Democracy North Carolina said Hise's campaign reports have more missing information and are "the worst of any current state legislator."
Last year, Democracy North Carolina paid for billboards to be placed in McDowell, Mitchell and Madison counties alerting residents to the allegations against Hise. The one in McDowell County was along U.S. 221 North in the Woodlawn community.
The purpose of the billboard was to alert voters in Hise's district about the ongoing investigation into his finance reports, according to the watchdog group.
"That's the main reason why we put that billboard up," said Democracy North Carolina Executive Director Bob Hall to The McDowell News in July 2017. "What happens in Raleigh shouldn't stay in Raleigh. The people in his district need to know he's under investigation."
Later, Democracy North Carolina decided not to continue with the billboards.
"We're not continuing with these billboards because we believe they've accomplished their goal of drawing the public's attention to the issues they raised," said Tomas Lopez, the new executive director of the group, in March of 2018. "Democracy NC put them up last year not only to raise awareness of Sen. Hise's purported campaign finance violations, but also to call on him to recuse from his role in shaping the State Board of Elections' makeup and duties while under investigation by that same body. It's also worth noting that while the issue of the state board's composition is largely in the courts now, we're continuing to follow both the investigation and the wider issues concerning SBE governance."
In the November election, Hise easily defeated his Democratic opponent David Wheeler. Across the district, Hise got 62.4 percent of the vote while Wheeler got 37.6 percent.