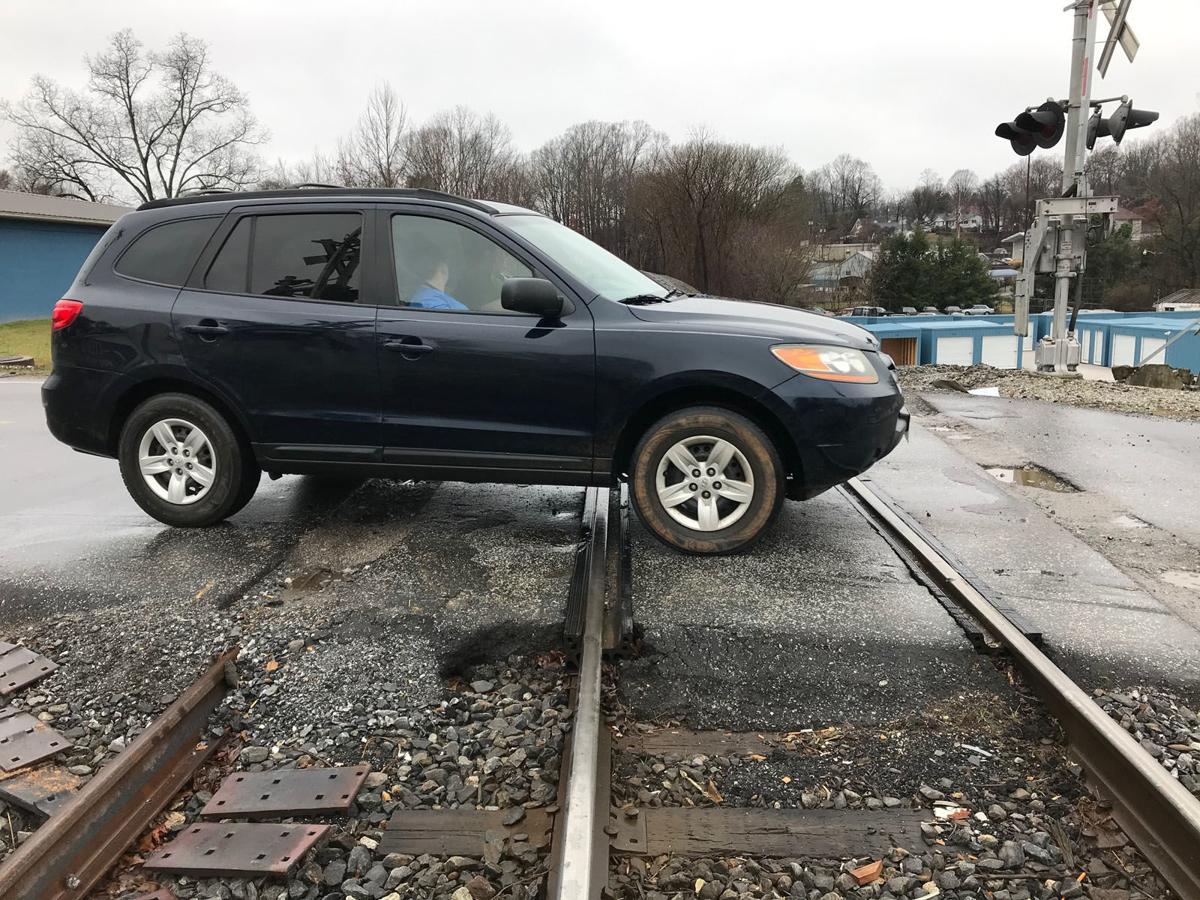 Starting this week, Norfolk Southern Corp. plans to upgrade several railroad crossings across McDowell County going from east to west.
On Monday, the transportation corporation will begin work on the railroad crossing on Carolina Avenue in Marion. As the crossing is being upgraded, that section of the street will be closed for a certain amount of time.
This will only be the beginning. Norfolk Southern plans to upgrade other railroad crossings in McDowell starting in Marion and ending in Old Fort. These crossings are located on Yancey Street, Baldwin Avenue, South Garden Street, Nix Creek Road, two private drives, Old Greenlee Road, Henry McCall Road, Vernon Bradley Road, two other private drives, Parker Padgett Road, another private drive, South Spring Street, Catawba Avenue and Orchard Street. The linear track footage for all of these equals 856 feet, according to a document from Norfolk Southern.
For each of these, a section of each road or street will be closed while railroad crews work to improve the crossings. Officials with the city of Marion, McDowell County, the Marion Police Department, the Marion Fire Department, McDowell EMS and the McDowell County Sheriff's Office have all been notified that the work will take place. However, they have not received a specific timetable as to when specific ones will be done and when the work will end.
"It looks like Norfolk Southern will start at the Carolina Avenue crossing on Jan. 6 and work their way west," said City Manager Bob Boyette on Friday. "Our guess would be that each street should not be closed for an extended period of time, but we haven't heard an exact schedule."
The railroad has provided city officials with maps showing where the detour signs will be placed whenever a specific crossing is closed for repairs.
For many people, this work will be welcome news, particularly regarding the Norfolk Southern Railroad crossing on Baldwin Avenue. Several residents have complained about the rough conditions at that crossing.
Last month, Ann Gibson asked a McDowell News reporter if anything would be done by the railroad to make it easier to travel over the Baldwin Avenue crossing. She asked the reporter what was going on there and that it was getting worse.
"It's almost impossible to cross it now," said Gibson on Facebook. "It's been this way for at least 2 months, if not more. I actually got stuck on it today."
Be the first to know
Get local news delivered to your inbox!