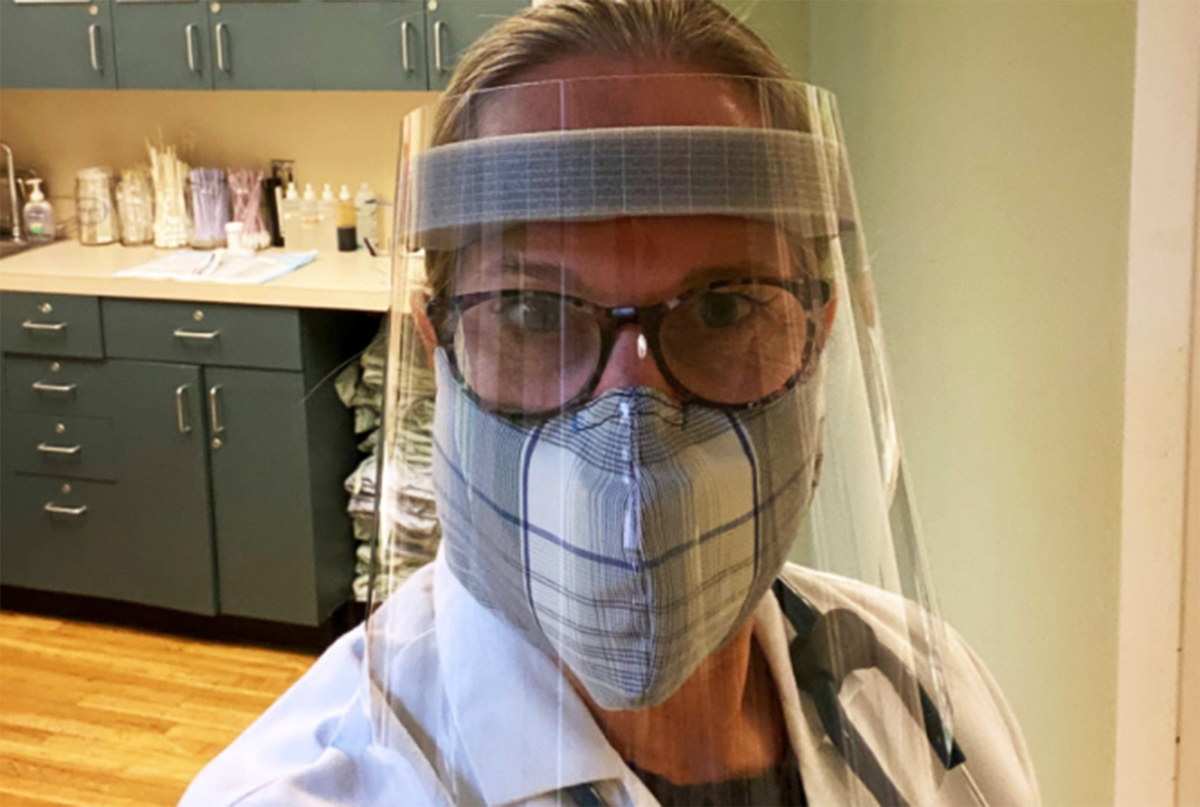 The chief executive officer of a McDowell County manufacturing company testified Thursday before a U.S. House Subcommittee about how he, his employees and the local community are responding to the COVID-19 pandemic.
Thursday morning, David Billstrom, chief executive officer of Kitsbow in Old Fort, testified before the U.S. House of Representatives Subcommittee on Economic Growth, Tax, and Capital Access. He gave his testimony in a virtual format rather than appearing in person in Washington, D.C. Billstrom joined other witnesses providing their point of view on the supply chain in the United States during the pandemic, according to a news release.
Last year, Kitsbow, a leading manufacturer of cycling apparel and accessories, moved its operations from the San Francisco bay area to Old Fort and created new jobs here. Using materials from all over the world, Kitsbow built an outstanding reputation for jerseys, jackets, hoodies, shorts, gloves, socks, ankle and knee warmers, caps and water bottles for cycling enthusiasts.
But with the worldwide coronavirus pandemic, Kitsbow changed its production to make personal protective equipment (PPE) instead. Kitsbow pivoted from making apparel to manufacturing PPE to support medical professionals as well as the general public during the pandemic.
On Thursday, Billstrom discussed Kitsbow's journey towards U.S. manufacturing which was ultimately the catalyst that allowed the premium bike apparel brand to be nimble in its efforts, pivoting its sole focus to producing PPE in just four days, according to the news release.
"My personal view was that we had to do this — I wasn't thinking about a PPE business, or even a price," he said in his written statement. "I have worked as a first responder in a parallel career for nearly 40 years, and I can remember treating patients as an EMT before we regularly wore gloves or face shields. I couldn't imagine my first responder colleagues confronting COVID-19 patients with inadequate PPE, let alone no PPE."
Billstrom's testimony to U.S House members detailed how the brand pivoted, the challenges they faced, and how Kitsbow built its team and fostered partnerships in western North Carolina to not only stay afloat as a small business, but also make a difference in the community and the fight against the COVID-19 pandemic.
Billstrom also told members of Congress how Kitsbow formed a partnership with Foothills Industries in Marion to handle the workload.
"The original work force of 27 employees was woefully inadequate for this kind of volume, so the word went out on social media that Kitsbow was hiring additional sewers in temporary positions, and within two weeks 50-plus staff were making either face shields or sewing face masks, on two shifts a week," he said in his testimony. "Increasing levels of unemployment in western North Carolina helped fuel the hiring, and the state of North Carolina workforce agency lended a hand with collecting applications and interviewing candidates.
"We also realized we were running out of space, and that production of the plastic face shield was taking a toll on the leadership team and our logistics capability. Local county economic development staff put us in touch with Foothills Industries, a non-profit organization employing adults with disabilities and nearly 50 years of experience manufacturing regulated items, including surgical drapes and other medical devices. We quickly formed a working agreement, and shifted all production to their FDA-registered facility. It was a 'pivot within the pivot,' taking us out of the plastic shield manufacturing operation in less than six weeks after we had entered it. We weren't adding any value, and it was in Foothill Industries' direct experience. We would continue to market and ship the shields to customers, source the raw materials and fund the raw material inventory, but they would build the product. And we kept the jobs not only in the U.S., but 10 minutes away in the same county. It was another example of our nimble leadership team taking quick action, and another example of amazing partners in the region."
As of Sunday, June 28, Kitsbow has delivered to customers 87,982 units of PPE (including face shields and two types of face masks). That's 44,710 units of Food and Drug Administration-authorized face shields, and 43,272 units of reusable face masks, all made in the Old Fort plant, which is located in a section of the Parker Hosiery building.
The pivot also allowed Kitsbow to hire more than 20 additional full-time employees, bringing the staff to a total of 54. Kitsbow is currently hiring more employees, according to the news release.
"Today Kitsbow employs more than 50 workers, and has 10 open positions," said Billstrom to the U.S. House Subcommittee. "Many of the temporary positions in March and April were transitioned to full-time roles by May, with paid training and other benefits. We more than doubled our workforce during the pandemic. Yes, this small business is creating jobs, and these are good jobs."
Be the first to know
Get local news delivered to your inbox!