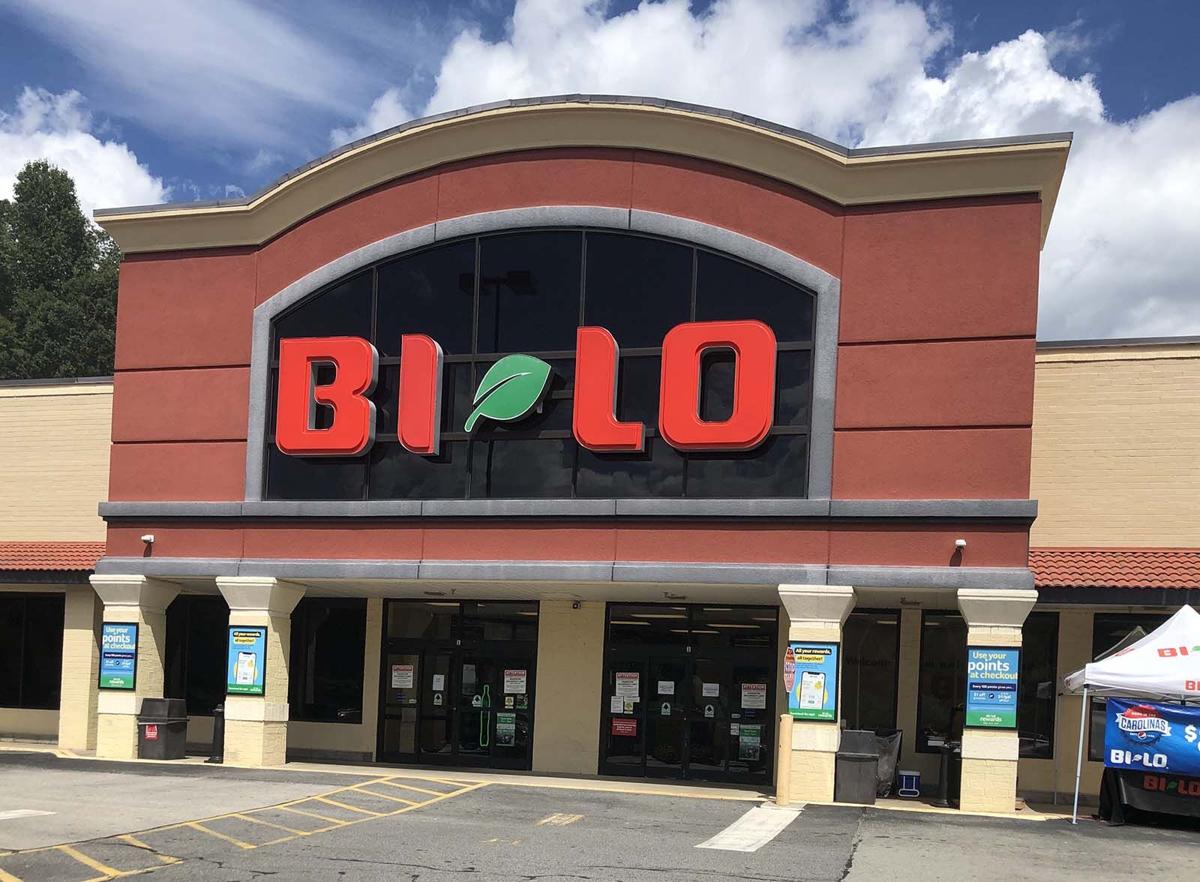 The future of the BI-LO supermarket in Marion remains uncertain after the owner of the grocery store chain announced in June it would sell 62 BI-LO stores to new owners.
Originally founded in 1961 by Frank Outlaw, BI-LO grocery stores and in-store pharmacies are in communities throughout three Southeastern states — Georgia, North Carolina and South Carolina. BI-LO, LLC is a subsidiary of Southeastern Grocers, which is one of the largest supermarket chains based in the Southeast, according to the company's Web site.
But in June, Southeastern Grocers announced a "strategic decision to no longer operate stores under the BI-LO banner," as part of "a series of transactions that will ensure the company continues to thrive and support the long-term growth of its core banners." Those "core banners" are its other grocery store chains such as Winn-Dixie, Harveys Supermarket and the Hispanic-focused South Florida chain Fresco y Más, according to online sources.
The company's first move was to sell 46 BI-LO stores — nearly half of the roughly 100-store chain — to Food Lion, along with 16 Harveys locations. All of the affected stores will be converted to Food Lions beginning early in 2021. The remaining BI-LO stores in North Carolina, South Carolina and Georgia are likely to be sold or closed, according to online sources.
Southeastern Grocers recently announced the sale of 23 more BI-LO and Harveys stores: 15 BI-LO stores will become KJ's Market IGA, five will become Lowes, and two BI-LO stores and one Harveys will be sold to B&T Foods.
The BI-LO in Marion was not included in the list of stores that are to be sold. So the future of this store remains uncertain. The local BI-LO has been at the Marion City Square since the late 1980s and has been an anchor for the shopping center.
An employee of the Marion store spoke on condition of anonymity to The McDowell News. She said the store will be closing but she and other employees have not been notified as to when it will happen.
The McDowell News reached out to a spokesman for Southeastern Grocers about the future of the BI-LO in Marion.
"Since our previous announcement was made in June — where we announced the sale of 62 BI-LO and Harveys stores to Food Lion and the exploration of strategic options for the remainder of the BI-LO banner — we've received inquiries from a variety of interested parties," said Joe Caldwell with Southeastern Grocers. "We continue to vet proposals from potential acquirers and conduct our due diligence for strategic options for these stores as they are presented to us. We recognize these stores are an asset to their respective communities, and we will continue to do everything within reason to meet our goal of a smooth transition for these locations by early 2021. Once confirmed and finalized, we will immediately inform our associates and customers of any news that directly impacts them or their respective stores."
Caldwell said he didn't have anything specific about the Marion store "but we are exploring strategic options for all remaining BI-LO stores."
Be the first to know
Get local news delivered to your inbox!