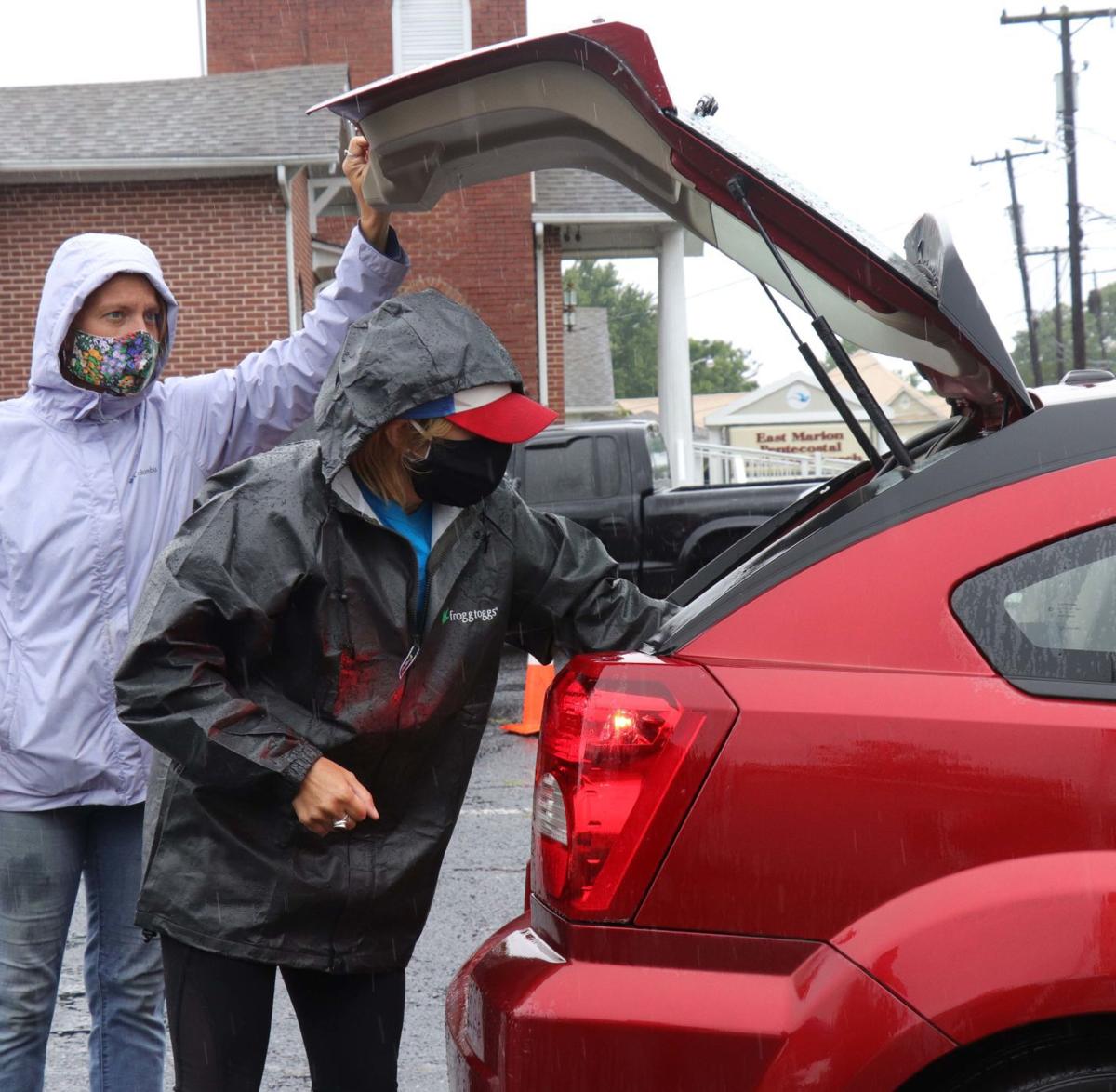 As North Carolina remains in Phase II of the shutdown, local non-profits are tackling the tough job of supporting McDowell residents in need of food assistance.
In addition to distributing an average of 250-300 household food boxes and produce on Tuesdays (200 boxes were distributed last week at East Marion Pentecostal Holiness Church and 100 were provided to Faith Tabernacle) Foothills Food Hub has added additional locations to their regular drive-thru food pantry services, according to a news release.
"Regardless of what buzz may be heard at the state and national level, our county is experiencing an increased need for support. Instead of residents driving out to get food assistance, we're bringing the food pantry events to communities that may otherwise go without," says Heather Edwards, project manager at the Food Hub.
Edwards noted that the Hub experienced it's largest distribution turnout last week at East Marion PHC, distributing to 300 households in need.
With new drive-thru food pantry events at Nebo, Coxes Creek, Jacktown and Montford Cove, Foothills Food Hub has taken on another issue: feeding those that may not have reliable access to a kitchen or food prep. This week, Foothills Food Hub will provide a Hot Meal Service at their Nebo and Jacktown locations. As supplies are limited, these will be first-come, first-served meals.
"We recognize the need for hot meals throughout McDowell, and we're working to improve the food opportunities for homeless, elderly, and those struggling to be food secure. The goal is to feed as many people as we can, but we also have to be realistic in both budget and the cooperation of local restaurants."
From now until Saturday, meals are provided by Restaurante Y Pupuseria Dora (Dora's) located off Rutherford Road.
This week's hot meal services are available at the following drive-thru food pantry events:
St. John's AME Church (7909 U.S. 70, Nebo) Monday, 11 a.m. to 12:30 p.m.
Parkers Chapel Missionary Baptist Church (608 Jacktown Road) Tuesday, 4 to 5:30 p.m.
Be the first to know
Get local news delivered to your inbox!