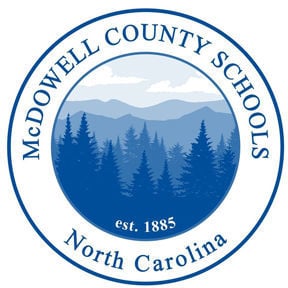 McDowell County Schools announced on Facebook drive-thru graduation/presentation of diplomas for seniors will begin on Tuesday at Tom Johnson Camping Center.
The dates for Graduation/Presentation of Diplomas will be Tuesday, May 26, 2020 — Friday, May 29, 2020. Graduation times will be based on school and alphabet, due to social distancing guidelines, please follow the schedule for your safety and the safety of others. The graduation schedule goes as follow:
• 8:30 -10 a.m.: McDowell Academy for Innovation Seniors
• 11:30 a.m. — 2:30 p.m.: McDowell Early College Seniors
• 3 p.m. — 5 p.m.: McDowell High School Seniors, A — F
• 8:30 a.m. — noon: McDowell High School Seniors, A — F
• 1— 5 p.m.: McDowell High School Seniors, G — O
• 8:30 — 10 a.m.: McDowell High School Seniors, G — O
• 10:30 a.m.— 5 p.m.: McDowell High School Seniors, P — Z
• 8:30 a.m.— 3 p.m.: Makeups
Reminder: only two vehicles per graduate and must remain together at all stops. Graduate will exit at the stage and may be accompanied by one adult per vehicle to take photos.
Also, there will be several stations to stop at before arriving at the stage: pay fines (cash only), Chromebook drop — off and final check — in.
Below is an email sent out by McDowell High School Principal Edwin Spivey regarding updated 2020 graduation plans.
Graduating Class of 2020,
First I want to congratulate you on all your accomplishments. You are an exceptional class who have persevered through this unprecedented time in history. I want to let you know that McDowell County Schools is now partnering with Tom Johnson's Camping Center for your Presentation of Diplomas. The ceremony will now be held at the Camping Center under the Pavilion which will allow us to continue even if inclement weather is forecasted. We will still follow the plan in terms of days and times as we follow the social distancing recommendations.
Be the first to know
Get local news delivered to your inbox!