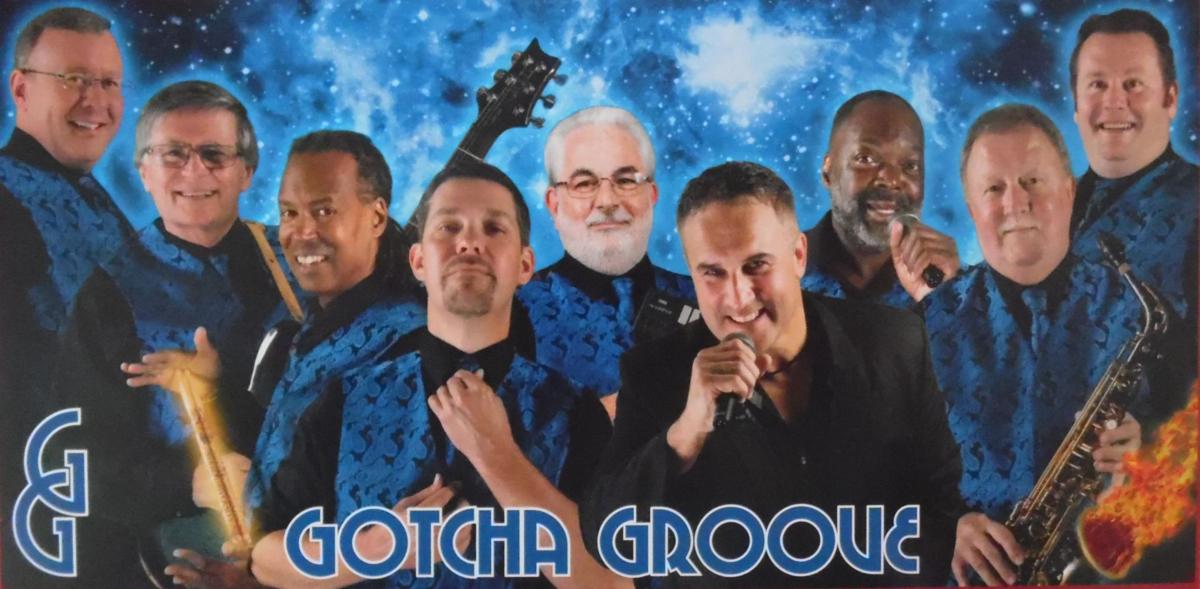 Marion will celebrate our nation's birthday with the annual Independence Day celebration on Thursday.
The downtown event, presented by the Marion Business Association and the city of Marion, will begin with the parade at 6 p.m. McDowell County veterans will be the parade marshals and all veterans are encouraged to participate. World War II veteran and long-time civic leader Bob Gourley will be the grand marshal, according to a news release.
The parade line-up will be in the parking lots of First Bank, Wells Fargo and Bank of America. Line-up begins at 5:30 p.m. Participants can show their pride with your red, white and blue decorations. The "Anything That Rolls" section will line up at Bank of America parking lot. Helmets are required.
The Foothills Community Band will perform at 8 p.m., during intermission. For more than 15 years, the band has provided an opportunity for current and past musicians to rekindle their love of music. They invite anyone who plays or has played an instrument to join them, according to the news release.
"It's never too late to get that old dusty horn you have sitting in your closet out and remind yourself why you love it so much," said Band Director Chris Wilson.
The band rehearses every Tuesday from 7:30 to 9 p.m. in the First Presbyterian Church of Marion's Fellowship Hall.
"We welcome all musicians of all ages," said Wilson. "If you do not have an instrument anymore, we can help you find one."
They perform throughout the year at various venues. The Marion Business Association is proud to feature the Foothills Community Band for the Independence Day celebration.
Little Miss McDowell Ava Effler will perform after the parade.
At 7 p.m., Gotcha Groove takes the stage. Playing all the classics you know and love, including Motown, soul, classic rock, blues, funk and pop this band will make it difficult for you to keep your seat, according to the news release.
Ric Luther and Greg Conley are the lead vocalists. The band has Kevin Condrey, Jeff Rhinehart and Michael Rouse in the horn section. Scott Eggert is on keyboard and Bobby Pearson plays drums and percussion. Ronnie Taylor plays lead guitar while Steve Shepperd is on bass guitar.
Gotcha Groove will perform the hits by such legendary artists as The Four Tops, The Temptations, Gladys Knight and The Pips, Prince and David Bowie. The band members will play the music made famous by great groups such as Boston, Chicago and Earth, Wind and Fire. They will also pay tribute to some more of today's musicians like Bruno Mars.
"We do a little bit of everything," said Luther.
Gotcha Groove performs all over western North Carolina and is "the premier variety band in the North Carolina foothills." Luther and his band mates want to bring something special to downtown Marion. You will not want to miss this band's unforgettable performance, according to the news release.
Food and beverages will be available and free inflatables for the kids. Be sure to visit one of our local downtown restaurants, taprooms or our brewery and meadery.
The evening will conclude with fireworks at 9:45 p.m. They will be shot from the recreation field on West Court Street. Due to fallout from fireworks, no one will be allowed in the area around the ball field.
Bring a lawn chair and enjoy an evening of fun with your friends and neighbors. Due to street closure, seating for the fireworks show is available in the street on West Court Street. The hill gives a great view of the fireworks show, according to the news release.
In case of rain, the concert will be held at the Marion Tailgate Market Shelter.
The Independence Day celebration is sponsored by the city of Marion, Tom Johnson Camping World, Hunter's Liver Mush, Marion Credit, Condrey Plumbing, Heating & Air, Spencer's Hardware, Little & Lattimore and RDM.
For more information, contact the MBA at 828-652-2215 or follow at Marion Events on Facebook.
Be the first to know
Get local news delivered to your inbox!