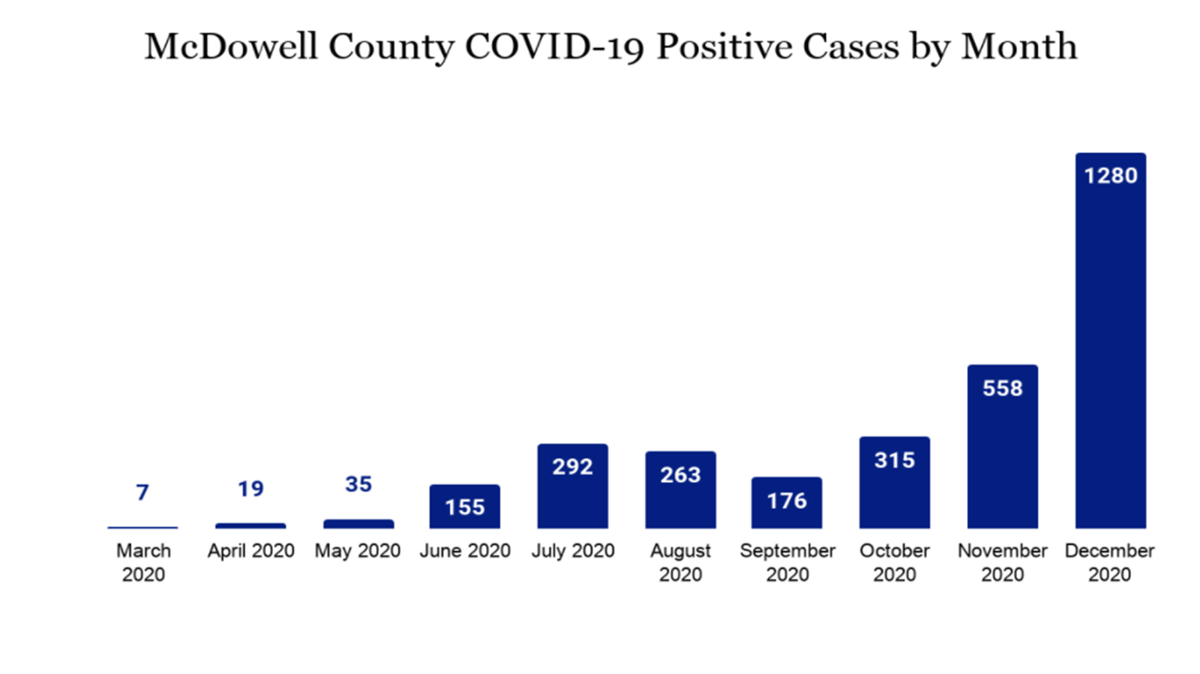 The state of North Carolina announced Thursday it will make COVID-19 vaccines available to anyone age 65 and older and all health care workers regardless of whether they are exposed to coronavirus patients, according to an article by The News & Observer.
The new eligibility rules partially match a change in guidelines announced by the federal government on Tuesday. Alex Azar, U.S. secretary of Health and Human Services, said vaccinating everyone 65 and older would be simpler and make the process go faster.
Under North Carolina's previous phased system for distributing the vaccine, people age 75 and older were eligible to get inoculated starting last week. Hospitals and counties have been scheduling their first clinics for people in that age group, and so far demand has far outstripped available supply in most areas, according to The News & Observer.
Gov. Roy Cooper first announced the change to members of the N.C. Association of County Commissioners on Thursday. It is also now reflected on the state Department of Health and Human Services' vaccination Website, covid19.ncdhhs.gov/vaccines#resources.
North Carolina starting distributing vaccine last month for hospitals to administer to front-line employees who work with and around COVID-19 patients. A federal program, run through CVS and Walgreens, also began inoculating residents and employees of nursing homes and other long-term care facilities. Now all health care workers are eligible.
The new criteria puts people age 65 and older ahead of other front-line essential workers, such as firefighters and teachers. Under the old plan, the next groups to qualify for vaccination after people 75 and older would have been front-line health care workers and essential workers age 50 and older followed by front-line health and essential workers of any age, according to The News & Observer.
North Carolina is not adopting all of the eligibility criteria recommended by the Trump administration. Azar and CDC Director Robert Redfield also urged states to begin vaccinating anyone under 65 who has a documented health condition that makes them vulnerable to COVID-19.
Under the state's new vaccination system, people age 16 to 64 with "high-risk medical conditions increase risk of severe disease from COVID-19" will be eligible to get the vaccine in Group 4, after front-line workers, according to The News & Observer.
Meanwhile, the McDowell County Health Department reported Thursday that 26 additional McDowell County residents have tested positive for novel coronavirus (COVID-19).
The latest report on Thursday means there were a total of 3,779 positive cases in McDowell County. There have been 34,634 tests conducted, 30,077 negative results and 478 tests were pending results. At the time of Thursday's report, there were 532 individuals in quarantine, 3,196 out of quarantine and 51 deaths. McDowell County's 14-day positivity rate is 22%, according to a news release from the Health Department.
COVID-19 continues to pose a significant threat to our community. Please do your part to prevent additional spread of the virus by wearing a mask, waiting six feet apart, avoiding gatherings, and washing your hands often. These simple steps help protect you, your family, neighbors, and our local businesses, according to the news release.
Also on Thursday, officials with the N.C. Department of Health and Human Services announced that vaccine providers that are ready to expand may vaccinate all health care workers and anyone 65 years and older.
"Doctors, hospitals and local health departments are working hard to get people vaccinated. There may be a wait, but when it's your spot, take your shot to stay healthy and help us get back to being with family and friends," said NCDHHS Secretary Mandy K. Cohen, M.D.
Because vaccine supplies are currently limited, states must make vaccine available in phases. To save lives and slow the spread of COVID-19, independent state and federal public health advisory committees recommend first protecting health care workers, people who are at the highest risk of being hospitalized or dying, and those at high risk of exposure to COVID-19, according to a news release from DHHS.
North Carolina moves through vaccination phases by aligning to federal priorities while giving local health departments and hospitals the flexibility to move to the next priority group as they complete the previous one and have vaccines available. With today's announcement, vaccine providers who are ready may vaccinate adults 65 years and older and health care workers, which will be followed by frontline essential workers, then adults with high risk of exposure and increased risk of serious illness, then everyone. It is the responsibility of all vaccine providers to ensure equitable access to vaccines. This will mean taking intentional actions to reach and engage historically marginalized communities.
McDowell Emergency Services and Public Health staff continue to work seven days a week responding to this pandemic. Both agencies continue to offer assistance and logistical support to facilities that are experiencing current outbreaks of COVID-19. Outbreaks are defined by DHHS as: two or more cases of COVID-19 in a congregate living facility within 28 days.
The current outbreaks in McDowell County are:
• Marion Correctional Institution: a total of 66 staff members and 115 inmates have tested positive.
• McDowell County Detention Center: a total of 28 inmates and four staff members have tested positive. Four staff members have recovered.
• Autumn Care of Marion: a total of 36 staff members and 66 residents have tested positive. A total of 60 residents and 34 staff members have recovered since testing positive for COVID-19. A total of six residents have died due to COVID-19.
• Deer Park Health & Rehabilitation: a total of eight staff members and one resident have tested positive.
• Cedarbrook Residential Center: a total of seven staff members and 34 residents have tested positive.
• Rose Hill Retirement Community: a total of seven staff members and 17 residents have tested positive.
• McDowell House: a total of three staff members have tested positive.
• Houston House: a total of two staff members and four residents have tested positive.
The McDowell County COVID-19 Hotline continues to operate seven days a week from 8 a.m. to 8 p.m. The COVID-19 Hotline number is 828-527-6687. The Spanish line can be reached by calling (828) 460-1256. If you are having a medical emergency, call 911 and inform the dispatcher that you have symptoms of COVID-19.
Free COVID-19 testing will be conducted at the following locations via a drive-thru setup:
• McDowell County Health Department; Wednesday, Jan. 20, from 9-11 a.m.