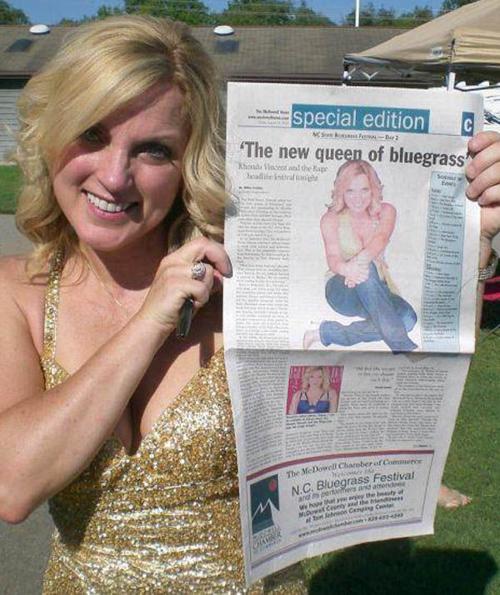 Like so many other events, the North Carolina State Bluegrass Festival in Marion won't be held this year due to the COVID-19 pandemic.
On Thursday, The McDowell News heard from Ernie Evans of Evans Media Source, the new owners and promoters of the North Carolina State Bluegrass Festival.
"I am so sad to say that we are not going to be having the festival this year due to the outbreak of COVID-19," said Evans to The McDowell News. "We received a phone call about three weeks ago from the venue stating that they were not comfortable with what was happening in their area and wanted to reschedule for next year. They know the area more than we do and have been a great partner for many years."
2020 would have been the 10th year for this festival at Tom Johnson Camping World's pavilion and it features some of the biggest names in bluegrass music. This event draws thousands of people to McDowell County and many of them park their campers and RVs in the rally park at Tom Johnson's.
The 2020 festival was originally scheduled for Aug. 13 through 15. The lineup included such big bluegrass stars as Rhonda Vincent & The Rage, Russell Moore & IIIrd Tyme Out, Dan Tyminski, The Grascals, The Malpass Brothers and numerous others.
Evans said he agrees with the decision by Tom Johnson's to play it safe this year.
"Although we will miss this year, we feel they made the right decision," he said to The McDowell News.
Be the first to know
Get local news delivered to your inbox!