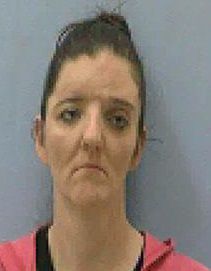 A traffic stop in McDowell led to a Morganton woman being arrested for meth possession.
Detective Robert Watson of the McDowell County Sheriff's Office charged Stephanie Nicole Buckner, 30, of Jamestown Road in Morganton, with possession of methamphetamine and possession with intent to sell and deliver methamphetamine, according to a news release.
At 10:42 a.m. on Thursday, Dec. 26, Watson stopped a Honda motorcycle on Interstate 40 for multiple traffic violations.
Buckner, who was a passenger on the bike, was wanted on a probation violation.
While Watson was taking Buckner into custody, he located 1.4 grams of methamphetamine in the suspect's backpack.
Buckner got a $20,000 bond.
Be the first to know
Get local news delivered to your inbox!