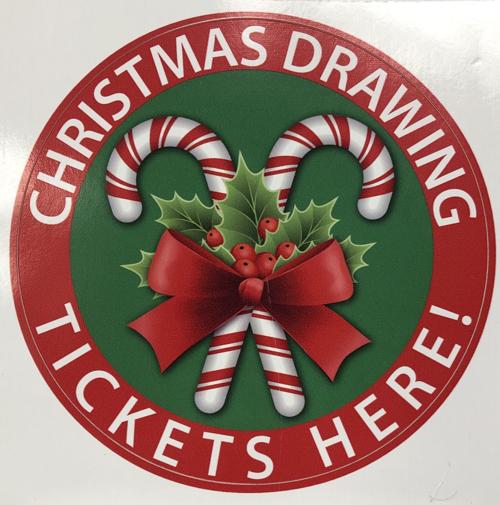 This Friday evening, cash prizes will be given away in downtown Marion as the highlight of Christmas Fest 2019.
After a successful return in 2018, Christmas Fest is back again with the cash prizes. You can shop in hometown Marion and get your ticket from participating local merchants. Downtown businesses are giving raffle tickets for every $10 spent in their business from now through Friday.
Look for the candy cane door sticker at participating merchant doors, according to a news release.
And during Friday evening, Christmas Fest will be in full swing. To kick off the evening, kids are invited to visit with Santa and Mrs. Claus from 5 to 6 p.m. Friday at the City Stage on the North Block. Mr. and Mrs. Santa will visit with the kids and parents will be able to take pictures of Santa and their family.
Back this year will be the Children's Choir from New Manna Church singing everyone's favorite Christmas songs. There will be caroling and free hot chocolate and popcorn.
Mayor Steve Little will pull the winning tickets at the City Stage at 6:30 p.m. Customers can win $500, $250, $150 and $100, all in cash. Participating businesses are open Friday evenings until 8:30 p.m. Dec. 6, 13 and 20. The owner of the winning ticket must be present to win, according to a news release.
Participating and supporting Marion businesses are: Coley's Graphics, The Jewelry Connection, You Rock Nutrition, Sun Kissed Tanning, City Barber, Griffith's Jewelers, Flavors on Main, Crooked Door Coffee House, MACA, Shucks Pearls, Realty Group 1, Rhonda Silver Real Estate, Spring House Farm Mercantile, Bruce's Fabulous Foods, Killough's Music, Turtle Laboratories, Fire and Ice Jewelry, according to a news release.
The Christmas Fest cash drawing promotion is organized by Marion businesses owners Charlene Hollifield with Shucks Pearls and Doug Watson with Flavors on Main, along with support of the Marion Business Association. Refreshments provided by the city of Marion.
For more information, call the MBA at 828-652-2215.
Be the first to know
Get local news delivered to your inbox!