Looking for a delicious salad for family gatherings? Soter Vineyards' head chef Clayton Allen has the perfect recipe. "This is a salad that in some way makes its way to a dinner table during the holidays in my family," he shares. "White French dressing is a sweet and tangy dressing from a bygone era of steakhouses and side salads with a selection of a dozen different dressings. That doesn't stop it from being absolutely perfect with bitter greens and fatty duck. This salad could easily go on the side, but the real move is put it with your crepe, together with all the other tasty flavors."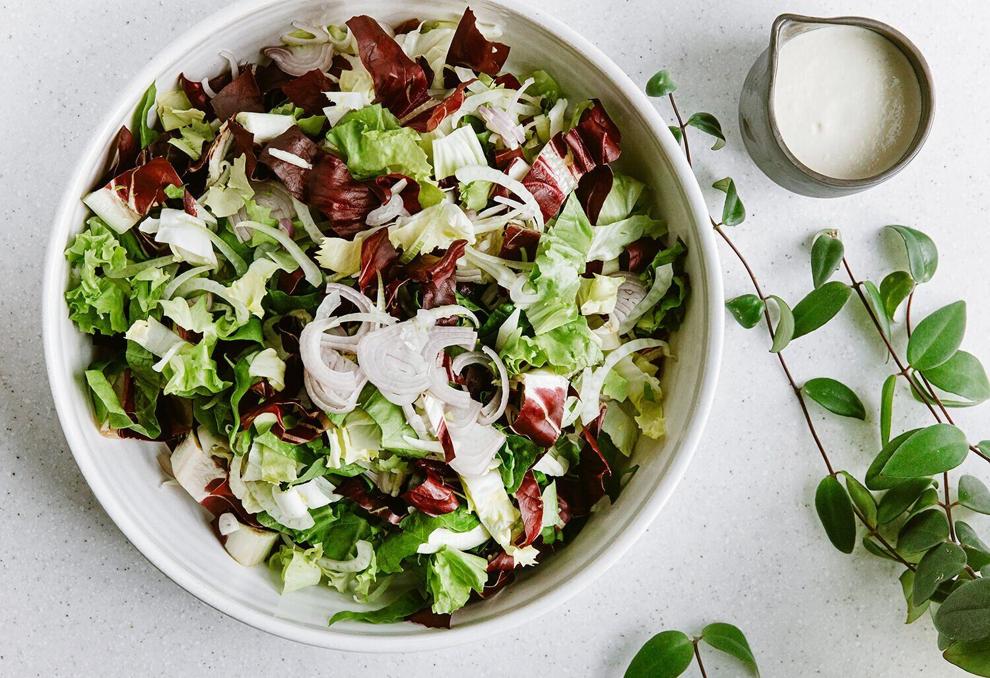 ---
Chicory Salad with White French Dressing 
2 medium garlic cloves, peeled and minced
1 medium yellow onion, minced
2 large eggs
1 Tbsp Dijon mustard
2 tsp granulated sugar
1 cup apple cider vinegar
2 cups neutral oil, such as canola, safflower or sunflower
1 tsp kosher salt
1 tsp ground black pepper
In a food processor work bowl, add garlic, onion, eggs, Dijon mustard, sugar and apple cider vinegar. Process until mixture is homogenous. With processor running, slowly pour oil through food processor's feeder tube until mixture is emulsified. Add salt and pepper and pulse to incorporate. Pour dressing into a serving container and refrigerate until ready to use.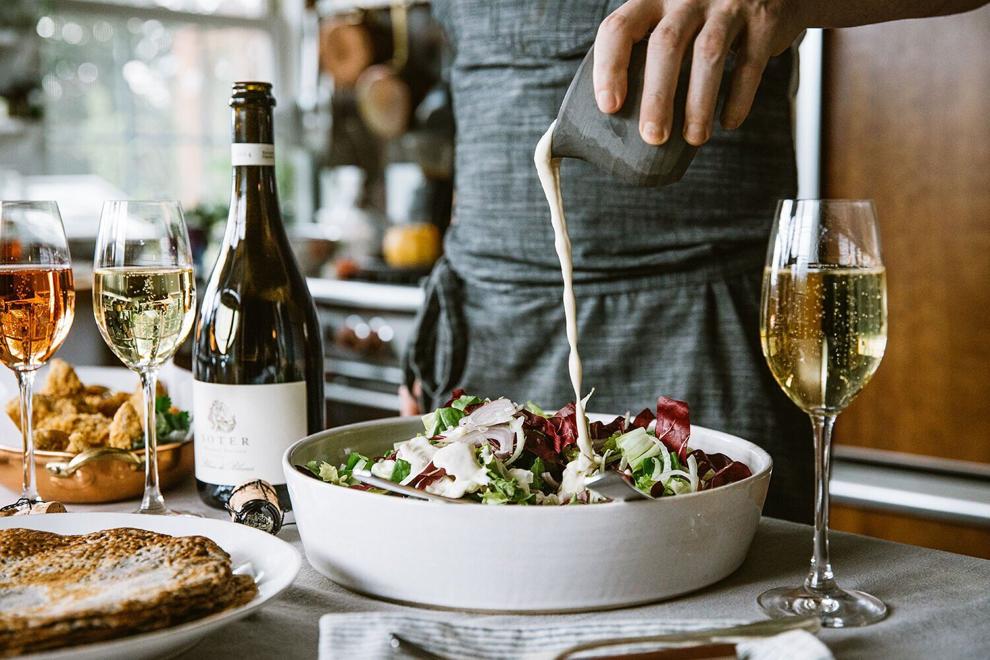 1 head escarole, approximately 1 lb
1 head radicchio, approximately 8 oz
1 fennel bulb, approximately 8 oz
1 medium shallot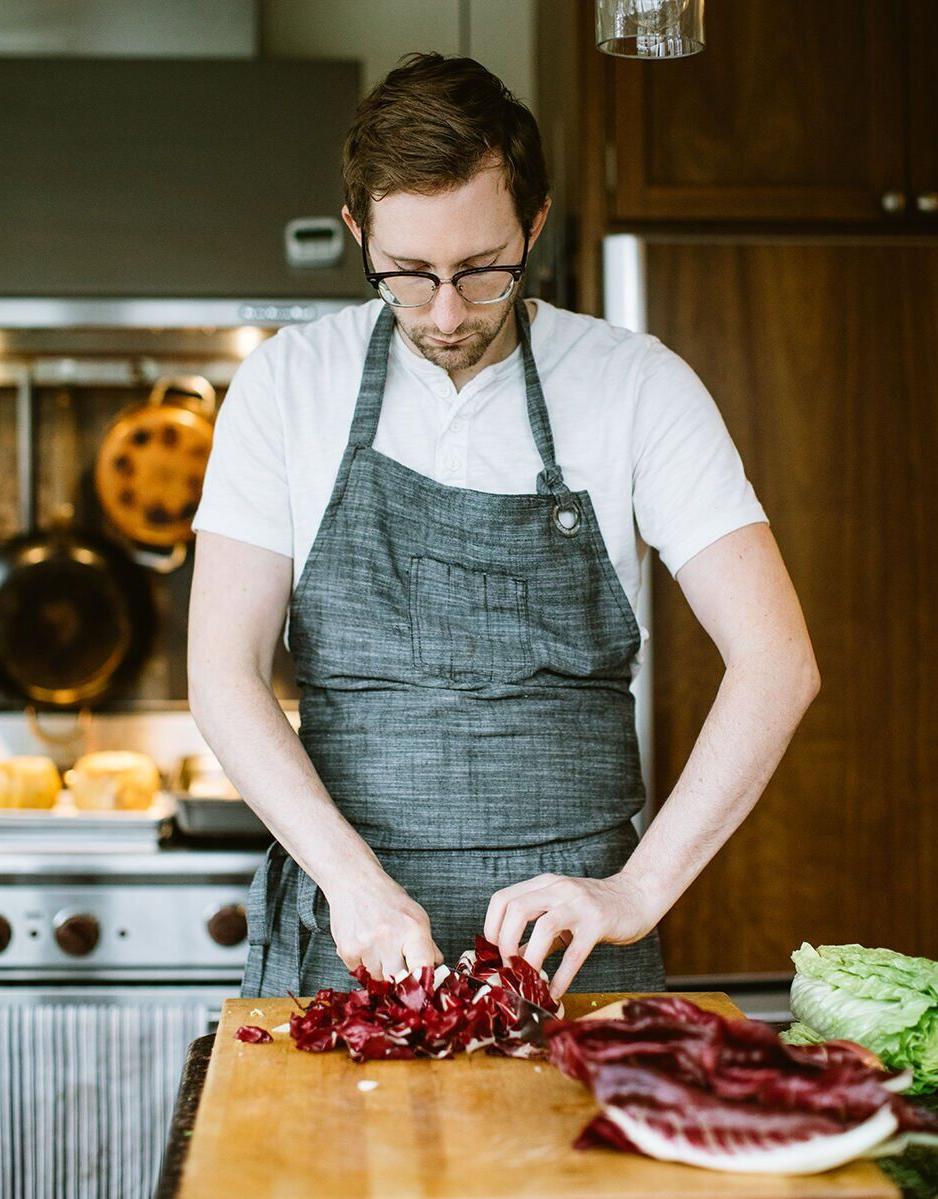 Have a large serving bowl ready for the salad. 
Using a chef's knife, slice escarole in half lengthwise. For each half, place cut side down and slice into ½-inch-thick strips, down to the root. Add sliced escarole to bowl. Cut radicchio into quarters lengthwise. Remove white core from each quarter by making a diagonal cut to the base. Place each radicchio segment cut side down and slice into ¼-inch strips. Add sliced radicchio to bowl. Cut fennel into quarters lengthwise and remove core. Place each fennel segment cut side down and slice as thinly as possible. Add sliced fennel to bowl. Peel the shallot and cut in half lengthwise. Place cut side down and slice thinly, as for fennel. Add shallots to bowl.
Serve salad with White French Dressing.