RV and trailer sales greatly increased this summer as consumers sought out vacations while remaining socially distant during the pandemic. But what's the best vehicle to tow them?
Many shoppers assume they'll need a brawny pickup truck or a full-size SUV to tow a trailer. But there are also some crossover SUVs that can handle the extra demands of towing.
Edmunds' experts compiled a list of five crossover SUVs that rated highly in their testing:
2020 Ford Explorer
The Ford Explorer, which is fully redesigned for 2020, is well suited for towing. Unlike most other three-row crossover SUVs, it has a rear-wheel-drive architecture, which can help with towing stability. It also comes with a variety of engine choices and a 10-speed automatic transmission to balance power with fuel economy.
You can get respectable towing capacity — 5,300 pounds — even if you go with the Explorer's base four-cylinder engine. The Explorer's maximum towing capacity with the turbocharged V6 rises a bit to 5,600 pounds. Either figure is suitable for smaller camper trailers. Edmunds hasn't found the Explorer to be quite as refined as other three-row crossover SUVs but its towing capability makes it worth considering. MSRP of 2020 Explorer XLT with rear-wheel drive: $38,170.
2020 Subaru Outback
The redesigned Subaru Outback is one of the most versatile vehicles you can buy. The XT trim level comes equipped with a powerful turbocharged four-cylinder engine.
It allows the Outback XT to achieve a maximum towing capacity of 3,500 pounds when properly equipped. That's suitable for pulling a small boat or a trailer loaded up with recreational toys such as personal watercraft or ATVs.
Going with the Outback also gets you standard all-wheel drive and a spacious interior. We're less fond of the Outback's optional 11.6-inch touchscreen. It looks great but isn't very functional. Unfortunately, you're stuck with it on the XT trim levels. MSRP of 2020 Outback Onyx Edition XT: $35,905.
2020 Jeep Grand Cherokee
Crossovers can be rugged, too. The Jeep Grand Cherokee has remarkable off-road capabilities, especially in its specialized Trailhawk trim level. A properly equipped Grand Cherokee can tow up to 6,000 pounds with its standard V6 engine. If you need even more, a larger V8 pushes the rating up to 7,200 pounds. That is enough capability to tow a decent-size boat or a travel trailer. On the downside, this Grand Cherokee generation has been around since 2011. It looks and feels dated, and it has a firmer ride than more modern rivals. But when it comes to towing, it's a proven veteran. MSRP of a 2020 Grand Cherokee Limited with four-wheel drive and 5.7-liter V8: $45,350.
2020 Dodge Durango
The Dodge Durango was built to tow, with all three of its available engines boasting lofty maximum tow ratings. The standard V6 can pull 6,200 pounds when properly equipped.
Dodge also offers a few available V8 engines that will allow you to haul up to 8,700 pounds.
On the downside, the Durango is not very fuel-efficient, and its bulky size is cumbersome on the road. But this old-school approach pays dividends when towing.
The optional tow package includes extra engine cooling and big-time towing features such as a seven-pin wiring harness and a Class IV receiver hitch. MSRP of 2020 Dodge Durango Citadel with 5.7-liter V8: $48,485.
2020 Land Rover Discovery
The three-row Land Rover Discovery is a luxurious tow vehicle. It boasts an impressive maximum towing capacity of 8,201 pounds when properly equipped. The Discovery is particularly well-suited for towing when powered by its available diesel-powered six-cylinder engine. There's also a wealth of helpful technology to make towing less intimidating. One helpful available feature allows you to easily control the direction of an attached trailer when you're backing up by twisting a knob inside the cabin and watching your progress on the backup camera display. One drawback is that the Discovery's infotainment screen can be slow to respond and not as intuitive as we'd like. MSRP of 2020 Discovery SE with the diesel engine: $55,650.
How to keep less-driven vehicles in top shape
Here's a list of tips to help keep vehicles in top shape even if they're being driven less.
Fill up your gas tank
If you will not be using your car for more than 30 days, it's important to fill up your gas tank. This may help prevent moisture from building up in the tank.
You could also consider adding a fuel stabilizer to the tank when it's almost full, as the shelf life of standard fuels is only about three months. If your vehicle won't be used for a few months, it may help keep the fuel lines and engine from corroding.
Protect the battery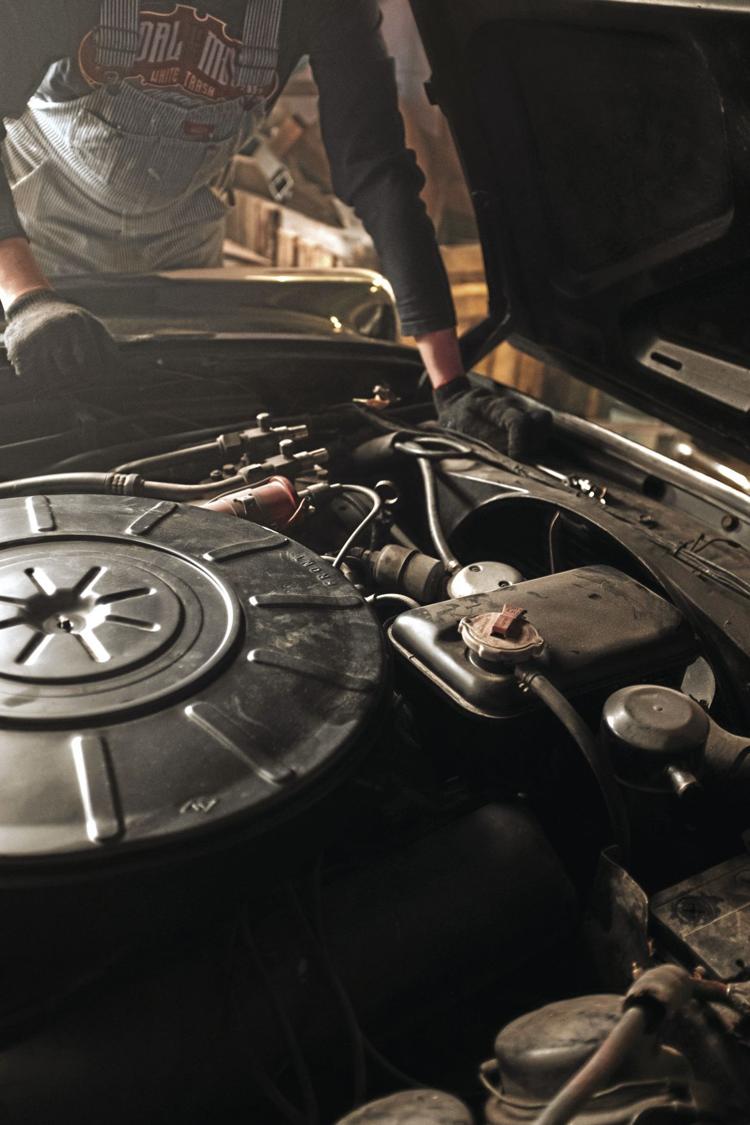 Don't forget the vehicle's power source: the battery. The battery will eventually lose its charge if it isn't driven at least every few weeks. If you prepare the car properly for storage, though, you do not need to run it to keep the battery charged.
Consider connecting the battery to a trickle charger or battery tender with an automatic shut-off feature or float mode. This will ensure the battery doesn't get overcharged. The battery can remain in the vehicle or be removed while it's hooked up to the battery tender.
Change the oil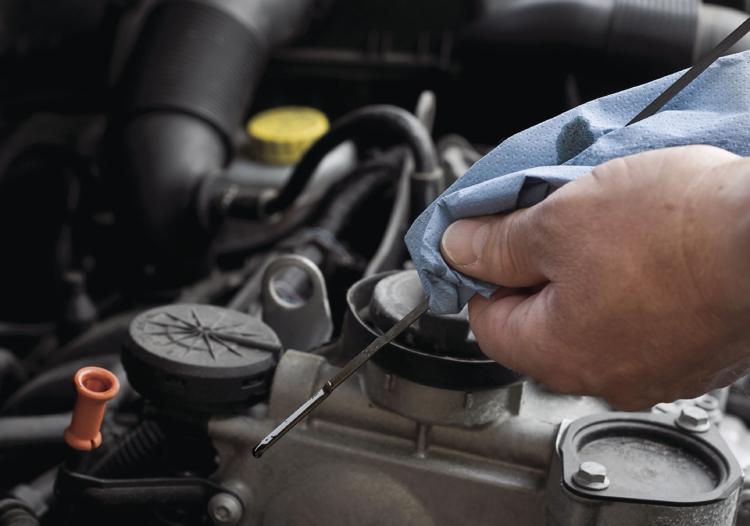 It's not just about miles: If you don't drive your car a lot, your oil still needs to be kept fresh. Even if you drive fewer miles each year than your automaker suggests changing the oil (say, 6,000 miles, with suggested oil-change intervals at 7,500 miles), you should still be getting that oil changed twice a year.
Oil becomes less effective as it ages, and by not getting the engine warm enough, excess moisture that forms in the engine will not be removed, which can lead to shorter engine life.
Inflate your tires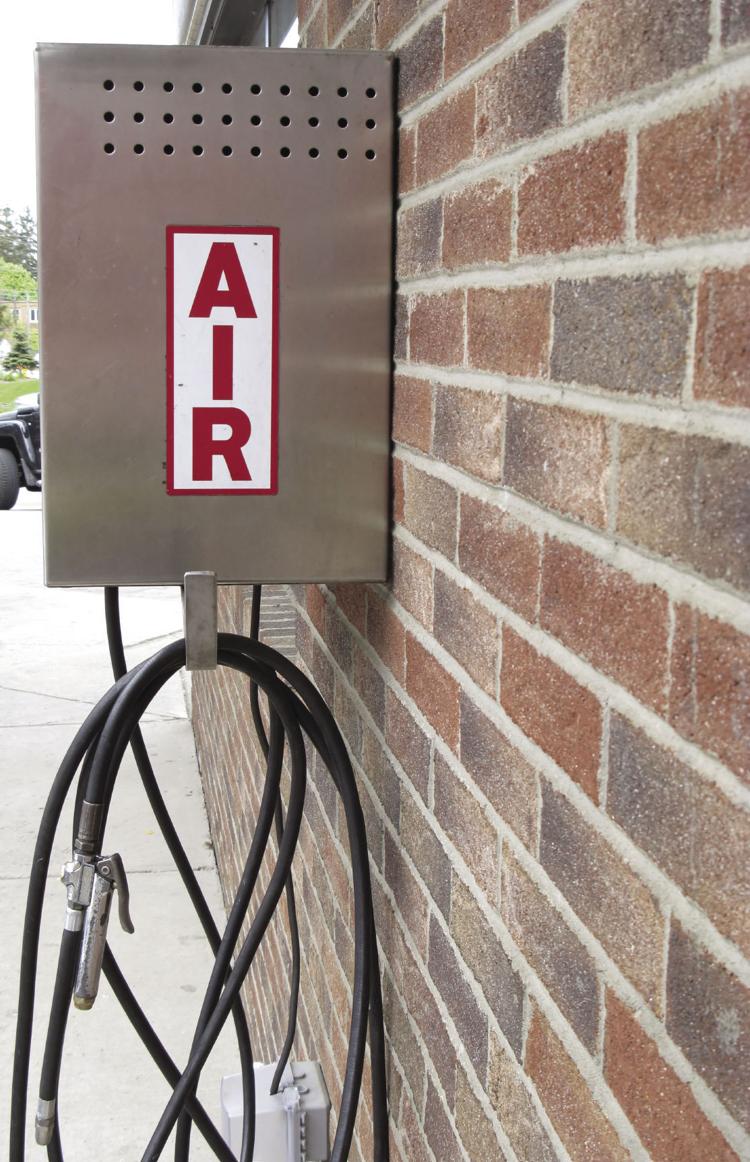 If your car will be sitting for a long period of time, the temperature may change and the tires can slowly lose pressure. For this reason, it's a good idea to inflate your tires to the recommended air pressure, but do not exceed the maximum.
You'll want to repeat this process when you take the vehicle out of storage.
Top off fluids
If you leave your car dormant for an extended period of time, top off your vehicle's fluids — such as brake fluid, engine coolant, power steering fluid (if applicable), transmission fluid, antifreeze and windshield wiper fluid. Also, consider changing the oil before you let your vehicle sit in storage for more than a couple of weeks. Take the car for a short drive, as this will help circulate the fluids, including the fuel stabilizer.
Take periodic drives
Occasionally driving your vehicle around the block will help keep the battery charged and in good health. It will also prevent rust from building up on the rotors, which if left unchecked could cause irreversible damage and will also prevent the tires from flat spotting. Flat spotting is when the rubber degrades quicker in one spot due to compression, which will cause an incurable vibration.
Be the first to know
Get local news delivered to your inbox!