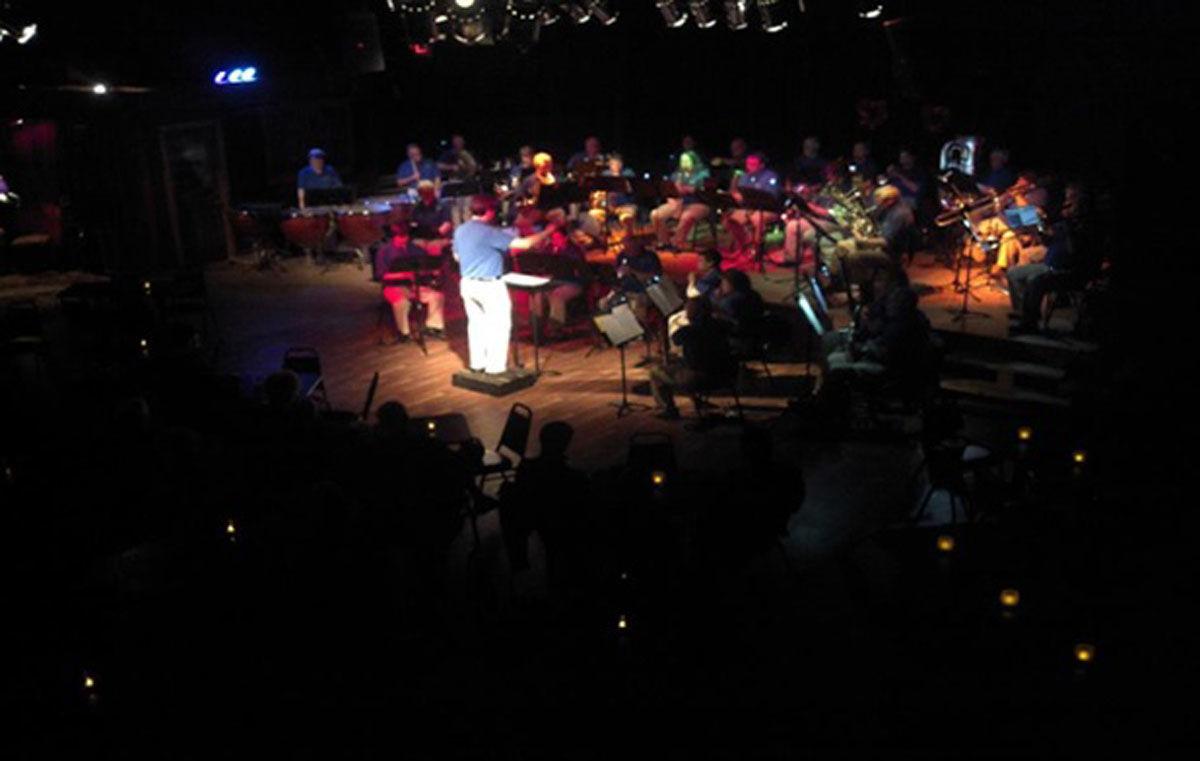 BLACK MOUNTAIN — Land of the Sky Symphonic Band, a 43-piece community band comprised of professional and amateur musicians of all walks of life who live in Buncombe, Henderson and McDowell counties, will stage a Halloween Spooktacular at White Horse Black Mountain on Thursday, Oct. 31 at 7:30 p.m.
Ticket holders are encouraged to wear creative costumes to the show in the spirit of Halloween. There will be prizes awarded for the most original costumes. Tickets are priced at $15 in advance and $18 the day of the event. Doors open at 7 p.m. For more information, call 828-669-0816 or go to www.whitehorseblackmountain.com.
The Land of the Sky Symphonic Band, which delivered a spectacular 4th of July concert at White Horse Black Mountain earlier this year, was founded in 1990 by Bob Lee and Rene Simson. In 2010, the 20-year anniversary of the band's founding, the Land of the Sky Band became a member of the Association of Concert Bands.
The band, under the musical direction of David Wilken, is a 501©(3) non-profit organization and a North Carolina Arts Council, Grassroots Arts Program grant recipient. Group members rehearse weekly in Asheville.
Wilken is a graduate of Illinois Wesleyan University who earned his Master of Music in Jazz Studies from DePaul University and the Doctor of Arts in Trombone Performance from Ball State University. He has served as assistant professor of jazz and brass at Adams State College in Alamosa, Colo. and assistant professor/coordinator of jazz studies at the University of North Carolina at Asheville. He is currently an instructor of music at Western Carolina University in Cullowhee, N.C. Wilken serves as music director and lead trombone of the Asheville Jazz Orchestra.
White Horse Black Mountain (105 Montreat Road) is a 215-seat music and arts listening venue that has staged more than 2,500 concerts and other events during its 10-year history. It offers state-of-the-art sound, cabaret-style (table) seating, and bar/concession area that serves beer, wine, Kombucha, soft drinks and snacks.